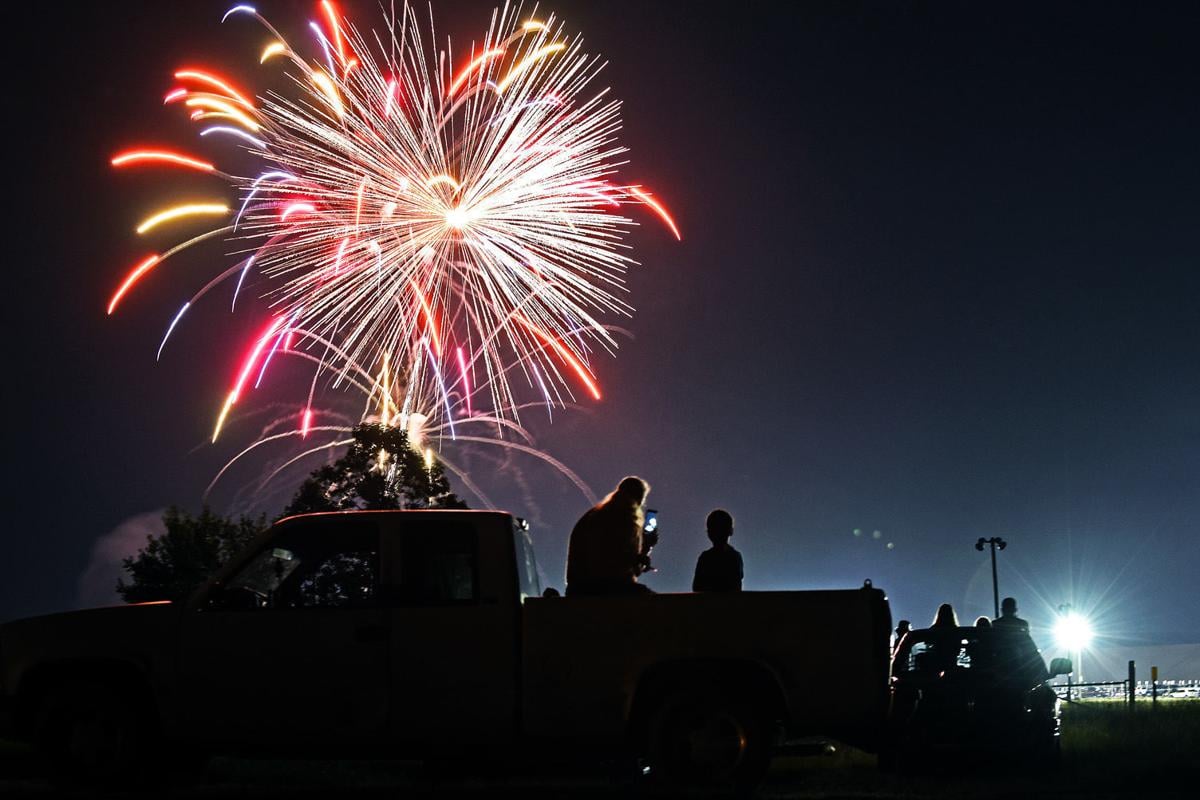 Pyrotechnic displays will light up the skies this weekend in the Wiregrass as several cities host their Fourth of July firework celebrations.
As the holiday approaches, Dothan police remind residents that fireworks are illegal in city limits and to take safety precautions if shooting them elsewhere.
The cities of Dothan, Slocomb and Headland, as well as Fort Rucker, are planning firework celebrations Saturday.
Dothan's "Fireworks @ The Fairgrounds" is scheduled to begin at 9 p.m. at the National Peanut Festival Fairgrounds for a drive-in fireworks display. Gates open for parking at 7 p.m., and everyone is asked to remain in their vehicles.
The city of Headland and the Headland Area Chamber of Commerce will host their annual fireworks show starting at 8:30 p.m. at Douglas Park. Guests are asked to remain inside their vehicles as much as possible and to obey social distancing guidelines if they leave their vehicles.
The Headland Area Chamber of Commerce also will host its inaugural Hot Toddy 10K.
Slocomb will hold its celebration at the Slocomb Recreation Park, with a deejay from 6:30 to 8:30 p.m., ending with a fireworks display. Admission is free, and the show can be observed from a vehicle, chairs, or blanket.
Fort Rucker's Freedom Fest is only open to military ID holders and those residing at the post. There will be no designated area to gather to watch the fireworks display, but those living in housing at Fort Rucker can enjoy the display from their homes.
Due to the COVID-19 pandemic, the public is not invited to this year's fireworks display.
A Fourth of July parade is scheduled for Independence Day for soldiers and their families stationed at Fort Rucker.
Safety first
Dothan's fire and police departments remind residents that fireworks are illegal inside city limits.
"The Police Department will be patrolling and issue citations for illegal use of fireworks," officials stated in a joint news release Thursday.
For those outside city limits, the departments encourage following safety tips for the National Council on Fireworks Safety:
» Only use fireworks outdoors.
» Obey local laws; if fireworks are not legal where you live, do not use them.
» Always have water handy (bucket or hose).
» Only use fireworks as intended; do not alter or combine them.
» Never relight a "dud" firework. Wait 20 minutes, then soak it in a bucket of water.
» Use common sense. Spectators should keep a safe distance from the shooter, and the shooter should wear safety glasses.
» Alcohol and fireworks do not mix. Have a "designated shooter."
» Only people over the age of 12 should handle sparklers of any type.
» Do not ever use fireworks of illegal explosives.
Weather outlook
Independence Day weekend still has the potential for rain and thunderstorms, according to the National Weather Service.
On July Fourth, the chance of rain increases from 40% early in the day to 80% later in the day. Overnight, there remains a 30% chance of showers.
Showers and thunderstorms also are likely Sunday, with an 80% chance of rain late in the day.
Get local news delivered to your inbox!
Subscribe to our Daily Headlines newsletter.