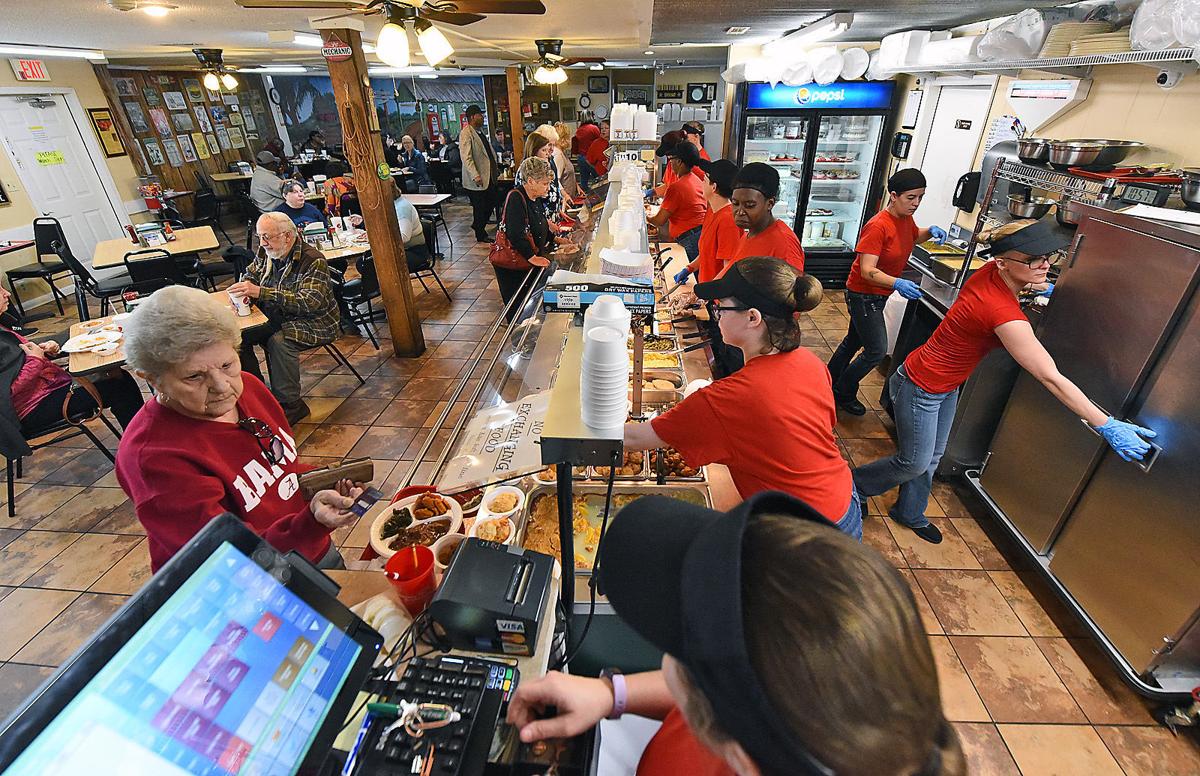 A film crew from the Food Network is coming to Dothan to film at Zack's Family Restaurant, a local fixture for 14 years.
Owner Dianne Whaley said network executives contacted her Monday to ask if they could feature the down-home, cafeteria-style eatery in an episode about country cooking, but she didn't quite believe it until she reached out to them again later in the week.
They confirmed with Whaley that a crew would be on site March 1 to see how she and her husband, Zack, cook some of their famous menu items just as their mamas made them.
Whaley said the execs did not confirm which show the segment would run on, but said it would be one of the more popular shows with a large audience on select streaming services.
"We're excited about it," Whaley said. "We're honored to be chosen."
The crew is coming on the staff's busiest day of the week, when 800 to 1,000 people are usually served and lines typically stretch out the door and across the parking lot around lunchtime.
Whaley said a Food Network employee visited the restaurant shortly after Zack's was in the running to be the named the home of Bama's Best Fried Chicken.
"My mama always told us, hard work pays off," she said. "We're here almost every day. We're very hands-on with our restaurant. We sacrifice a lot."
Whaley said her customers and kitchen staff are to thank for the network's consideration, as well as the recipes passed down through the generations.
"We want our restaurant to remind people of going to your grandma's house," she said. "It's like going to visit your grandma. We've always got banana pudding and bread."
She said the lone family restaurant — the Slocomb location was sold several years ago — already gets a number of out-of-town customers, but she is excited about the implications for Dothan of having her business featured on a national tele- vision network.
Zack's Family Restaurant, on Headland Avenue, serves old-fashioned, family-style, Southern cooking, including a rotating menu of foods like fried green tomatoes (fresh from Slocomb whenever possible), seasonal vegetables (including turnip greens and collards), country-fried steak, fried okra, and — of course — fried chicken.
Food Network executives could not be reached for comment.