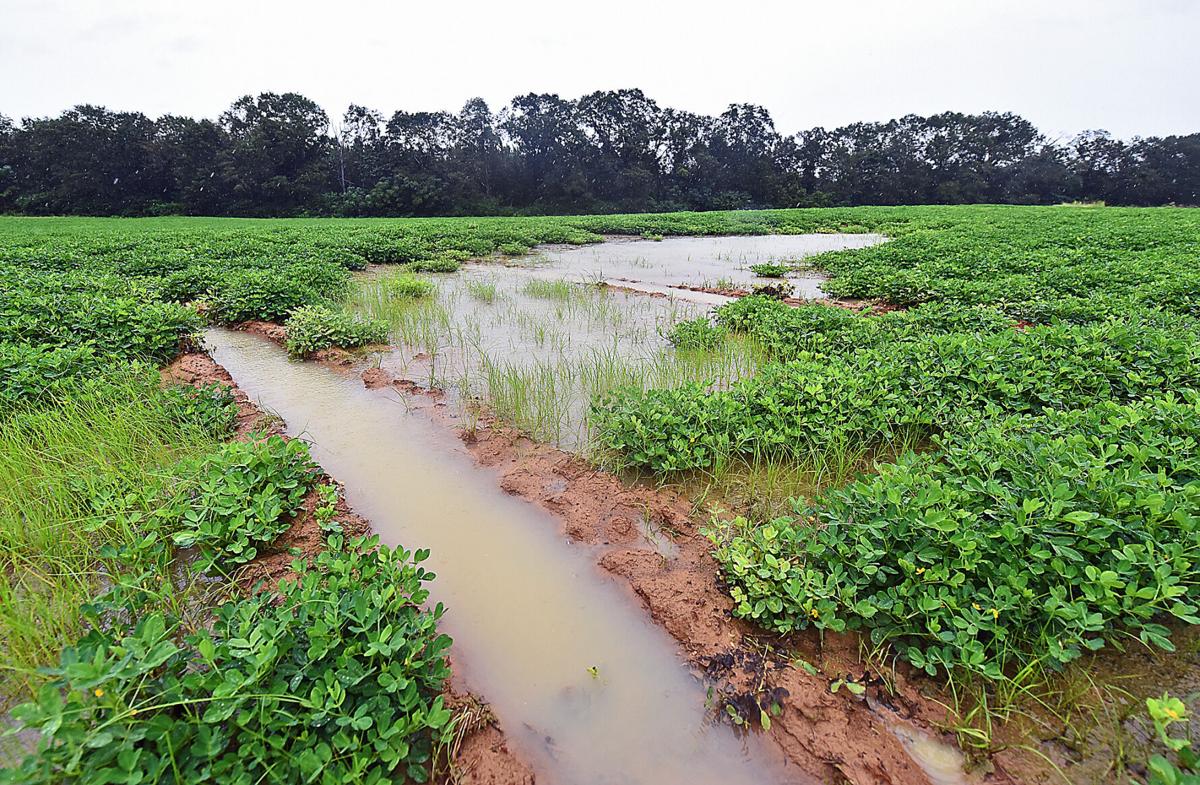 Harvest season just started across the Wiregrass, and now farmers are bracing for Hurricane Sally and possible torrential rainfall across the area through Wednesday evening.
A few weeks ago farmers had high hopes for a great 2020 harvest season. On Tuesday, Henry/Houston County Extension Agent Jimmy Jones said he is hopeful that area farmers will miss a bullet with Sally, unlike Hurricane Michael which brought devastation to both the agriculture and timber industries two years ago.
"Sally is different from Hurricane Michael," Jones said. "At this time, there are not a lot of cotton blooms, which is a good thing. Before Hurricane Michael hit, cotton blooms were in every cotton field you passed. After Hurricane Michael either the blooms were on the ground or they were elsewhere. They were completely blown off the plant. Farmers suffered roughly $100 million cotton loss with the devastation from Hurricane Michael."
Jones believes the peanut crop will also survive Sally as long as Mother Nature is on the farmers' side.
"When I say harvest season just began for peanut farmers, it literary just started, and some peanuts are lying above ground," Jones said. "Right now, with the current predictions for Hurricane Sally, I believe we have dodged a bullet. If farmers just get two to four inches of rain fall like we are anticipating, the peanuts on the ground will be OK; and the peanuts in the ground should be OK.
"But, if the storm shifts or rain totals increase, farmers could face several other concerning issues. Too much rain can cause the peanuts lying above ground to become hard to harvest, which can lead to rocks and mud being harvested along with peanut. Plus, the longer peanuts are lying on the ground not picked, a potential for mold does exist. For the peanuts in the ground, too much rain makes it where farmers can't get in the field to turn up the peanuts, harvest the peanuts, or even spray the peanuts to prevent diseases."
Jones said once the rains leave the area, sunshine will be the key for farmers who need to get in the fields.
"During the summer months, farmers hope for rain in order to make a good crop and during hurricane season farmers hold their breath in hopes of Mother Nature being on their side so they can harvest a good crop. This year will be no different. After Hurricane Sally moves on where she is no longer impacting the area, farmers will hope for sunny days to dry the fields so harvest can resume," Jones said.
Get local news delivered to your inbox!
Subscribe to our Daily Headlines newsletter.