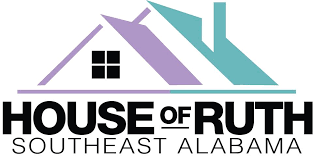 Gov. Kay Ivey has awarded more than $200,000 in grants to three different agencies, including Dothan's House of Ruth, to aid domestic violence and sexual abuse victims, according to the Alabama Department of Economic and Community Affairs (ADECA).
The House of Ruth received a $90,000 grant to provide support and advocacy for victims in nine counties around the Wiregrass.
"We apply for the grant through ADECA annually," said Angela Underwood, executive director of The House of Ruth. "This year the grant will cover a full-time and a part-time criminal justice specialist."
The criminal justice specialists, also called a court advocate, provide assistance to anyone in The House of Ruth who may be facing court involved issues such as custody battles or protection from abusers.
"We are always grateful for the grants we receive, and will make any needed adjustments to make sure we still cover all nine counties that we serve," Underwood said. "We look forward to continuing our services throughout the coming year."
Opening in 1982, The House of Ruth, Inc. is a grass roots non-profit designed to provide temporary shelter for women and children who are victims of domestic or sexual abuse. According to their website, The House of Ruth is "a much-utilized resource in the area of professionals and individuals who become aware of the program of violence against women and who come in contact with domestic violence and sexual assault victims."
"Victims need to know they do not have to endure these terrible crimes and that they have a place of refuge," Gov. Ivey said. "I commend these agencies for their dedication and professionalism in helping those in need."
The other two agencies include Domestic Violence Intervention Center of Opelika and Columbus Alliance for Battered Women of Columbus, Ga. The grants supplement earlier funding to the agencies, according to ADECA.
The nine counties served by The House of Ruth include Barbour, Bullock, Coffee, Covington, Dale, Geneva, Henry, Houston and Pike.
"ADECA stands by Gov. Ivey in her dedication to see that victims and their families have access to protection and recovery services," ADECA Director Kenneth Boswell said.
If you are in need of assistance, would like more information on The House of Ruth or would like to donate or volunteer you can visit their website at www.houseofruthdothan.org or call at 334-793-5214.