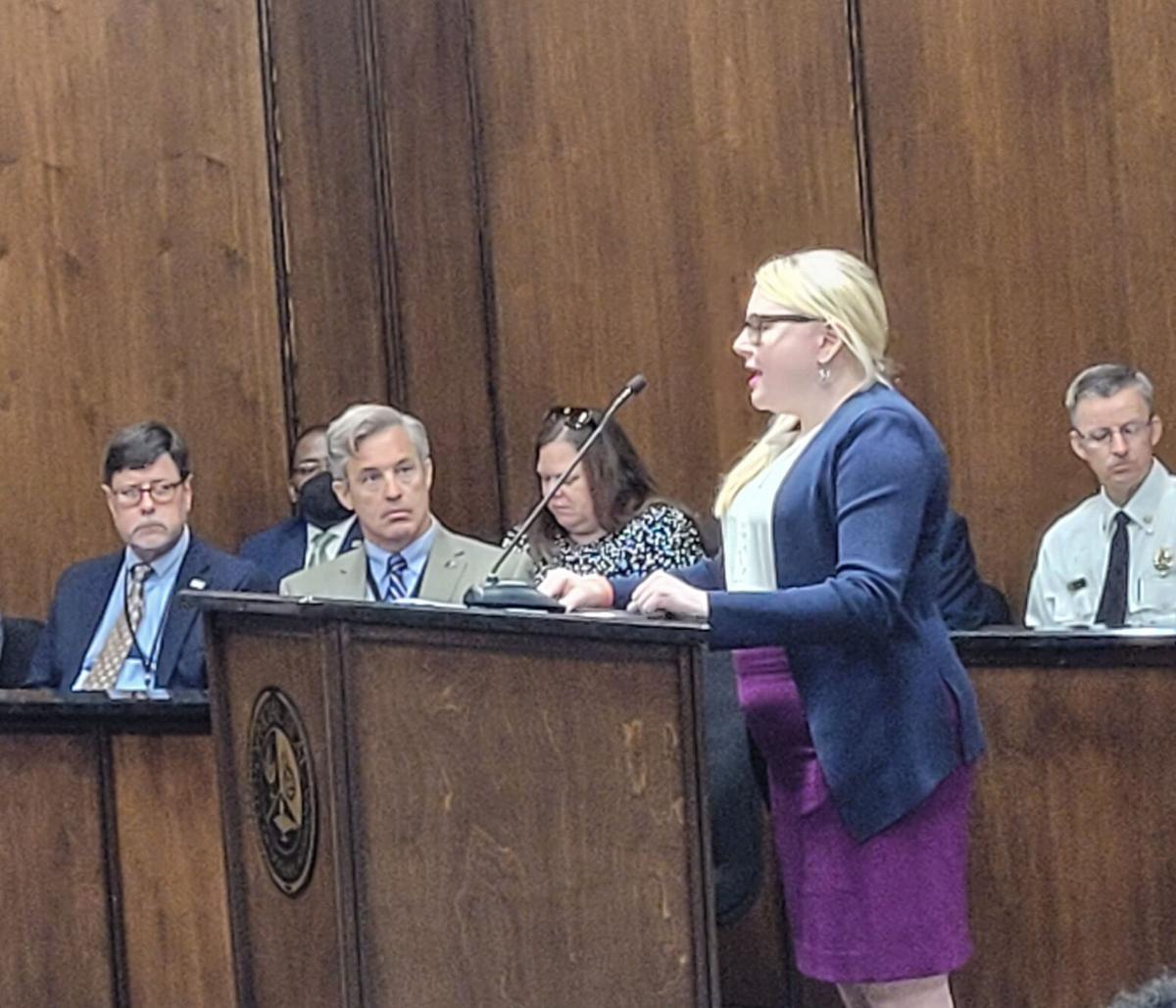 Dothan commissioners were divided over an appeal by a local group wanting to hold a Juneteenth parade on West Main Street, though ultimately denied the permit with a majority vote on Tuesday despite a civil rights attorney threatening "costly litigation."
The group Tri-State Expo originally planned to hold the parade on inner-city roads, mostly on St. Andrews Street next to the Civic Center where other Juneteenth celebrations are being held on Saturday, June 19.
However, the estimated attendance grew to 1,500 people, according to Kaitlin Welborn, an American Civil Liberties Union of Alabama attorney, and the group changed the parade route to Highway 84.
Welborn said Tri-State Expo has been seeking permission from various agencies for months, speaking with police, traffic engineers, the Alabama Department of Transportation, and businesses along the proposed route, but City Manager Kevin Cowper denied the permit citing "insufficient interest."
"The entire process they went through, not only was it burdensome, it's unconstitutional," Welborn said to the city commission during Tuesday's meeting.
She argued passionately for commissioners to grant the group's appeal and allow the ACLU to help the city create a new permit process based on specific criteria that aligns with rights set forth in the First Amendment.
"You cannot hinge a permit itself or the parade route on opinions of private business – that's unconstitutional," Welborn said. "The criteria for the permit must be specific and clearly outlined before the process starts. You cannot have ad hoc requirements that are added halfway through the process. No. 3, you cannot treat some parades differently than others, based on what the parade is about."
Police Chief Will Benny cited municipal codes that state no parade can be held on Main Street without prior commission approval, except for the National Peanut Festival, the Christmas parade, and Veterans Day parade.
He also said it would take double the amount of police officers currently on duty to assist with the parade as well as emergency medical services on stand-by.
Welborn insisted the municipal codes as they are written are unconstitutional, and warned that denying the permit on those grounds could result in "messy, costly litigation" for violating the First Amendment.
Commissioners Kevin Dorsey and Janasky Fleming voted to approve the group's appeal, while commissioners John Ferguson, Albert Kirkland, and David Crutchfield voted no. Commissioner Beth Kenward was absent.
Mayor Mark Saliba, Cowper, and commissioners all said they hoped the parade continued on the original route, occupying four blocks of North Saint Andrews Street instead.
"We're all for the event," Crutchfield said, adding that he doesn't believe in shutting down the city's "main artery" for an event of that size.
Saliba said he trusts the recommendation brought by Cowper and Dothan City Attorney Len White to deny the permit based on current city codes is accurate and constitutional.
Earlier in the meeting, the mayor read a proclamation declaring Juneteenth a local holiday that celebrates the day that slaves in formerly Confederate territory were emancipated.
Sable Riley is a Dothan Eagle staff writer and can be reached at sriley@dothaneagle.com or 334.712.7915. Support her work and that of other Eagle journalists by purchasing a digital subscription today at dothaneagle.com.