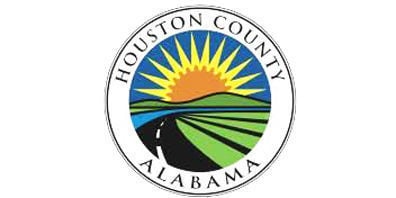 In the last fiscal year, there were a few instances where Houston County departments spent beyond their budgets.
During Monday's Houston County Commission meeting, Chief Administrative Officer Peter Covert said the instances of overspending were related to a building purchase as well as items actually covered by other funding sources.
When added with areas that came in under what was budgeted, the county's general fund departmental expenditures for 2020-2021 were less than $2.1 million over budget. However, the total general fund expenses came in under budget by $120,956; and the county's special fund accounts were $1.7 million under budget.
"It's my opinion that your department managers and department heads have done an outstanding job in being good stewards of the citizens' monies that have been entrusted to them to bring value services and benefits to the county," Covert said.
The over- and under- spending report, required by law, was approved by county commissioners following Covert's presentation.
The largest expense that was over budget was the county's $2.2 million purchase of the Five Star Credit Union building located next door to the county's administrative building. The building will eventually become home to the Houston County Sheriff's Office.
Covert said the county commission did not do a budget amendment to reflect the purchase, which is not a normal, reoccurring budget item.
Another over-budget expense for the 2020-2021 budget year included $114,354 for elections due to the purchase of new voting machines. While purchased with a state grant, Covert said the purchase had to be shown in the budget as expense, which created the overage.
"As I've said in the past, expenditures are expenditures and revenue is revenue – they cannot be netted together," Covert said.
There were also overages of $593,563 for the Houston County EMS Association and $20,189 for the Volunteer Firefighters Association – both attributed to COVID-related expenses covered by the coronavirus relief act.
A commission-approved expense for repairs at the wastewater treatment plant in the State Line Industrial Park created another budget overage of $105,521, Covert said.
In other business Monday:
- Commissioners authorized the refund of a tax sale overage for parcels sold during a county tax sale even though property taxes on the parcels were not due at the time of the sale. The sale was basically undone and a refund issued.
- The commission renewed its contract with Wiregrass Electric for billing services the cooperative provides for the county's sanitation customers. The contract will be good for three years.
- Commissioners adopted a resolution that will transfer a cable franchise agreement for Troy Cablevision to Telepak Networks, a Mississippi-based internet and telecommunications company that is purchasing Troy Cablevision. Telepak operates fiber and wireless networks as C Spire.
Peggy Ussery is a Dothan Eagle staff writer and can be reached at aussery@dothaneagle.com or 334-712-7963. Support her work and that of other Eagle journalists by purchasing a digital subscription today at dothaneagle.com.