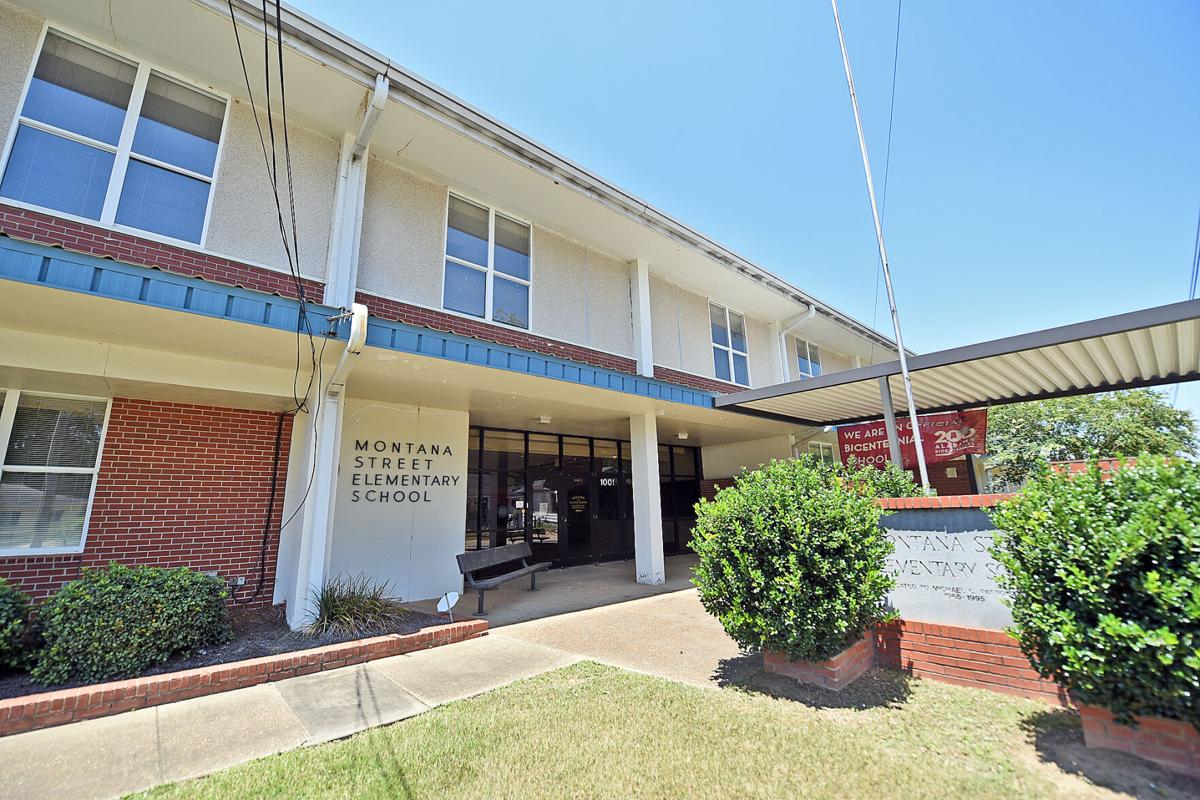 Dothan city commissioners delved into a lengthy agenda at their regular meeting Tuesday in which they appropriated CARES Act funds to several Dothan organizations.
Decisions surrounding the disbursement of Community Development Block Grant monies in response to the COVID-19 pandemic were recommended to the city commission earlier this year by the city's Community Development Advisory Board in the CDBG Annual Action Plan.
At the meeting, city commissioners approved several sub-recipient agreements with various agencies that included the total of earmarked funds designated for specific projects or programs.
A total amount of $350,000 was awarded to the Dothan Housing Authority for building improvements to the former Montana Magnet School building, which took ownership of the property.
Another $100,000 was appropriated to the Alfred Saliba Family Services Center for HVAC updates and installation.
The Salvation Army, which was recognized for its Angel Tree program at Tuesday's meeting, plans to use its $65,523 for building improvements to include renovation of the Emergency Disaster Command Center.
The commission allocated $13,419 for building improvements for the Wiregrass Habitat for Humanity and $20,000 for critical homes repairs.
Legal Services of Alabama was allocated $50,000 to provide legal services to citizens to combat homelessness.
Commissioners debated on the topic of restructuring the CDAB to include a representative from each district plus an at-large appointment by the mayor. Planning and Development Director Todd McDonald said the current makeup of 11-member board did not adequately represent the districts that use CDGB funding.
Commissioner Aristotle Kirkland argued that there haven't been any problems with the current board and said he didn't understand why it should be changed. Kirkland and Commissioner Kevin Dorsey voted against the action, but the approval of the remaining commissioners carried the motion.
In other action, the commission:
Recognized Bob Wilkerson, senior planner, as "Employee of the Month"
Approved an application for a Restaurant Retail Liquor License (on-premises) for Peru, 202 Ross Clark Circle, Suite 1, by Robert Rosales
Approved an application for a Special Retail – More than 30 Days License (on premises only) for Kiss My Axe, 256 North Foster Street, by Matthew Hayes
Rezoned property owned by Locklier Estate, approximately 20.96 acres located on Ross Clark Circle between Denton Road and North Cherokee Avenue, from R-1 (residential single-family, low density) to B-2 (highway commercial) District and B-3 (Local Shopping) District.
Amended Chapter 106, Vegetation, of the Code of Ordinances of the City of Dothan by replacing Article II, Weed Control, to implement an alternative method and deleting Article III, Repeat Offenders
Amended Chapter 18, Businesses, Article X, Pool and Billiards, to remove the requirement for establishments to be approved by the Board of Commissioners.
Consented to the Transfer of Cable Franchise from Troy Cablevision, Inc. to Telepak Networks, Inc., dba C Spire.
Authorized staff to collaborate with the firm of Bullock Environmental, LLC to submit an application for a Brownfield's Assessment Grant, accepting the grant if awarded, and authorized release of a Request for Qualifications.
Denied a motion to entering into a contract with The Jones Group, LLC to provide state government affairs services for a one-year term at a cost of $5,000 per month. Commissioner Dorsey and Kirkland voted to approve the action, but Dothan Mayor Mark Saliba, commissioners John Ferguson, Gantt Pierce, Bradley Bedwell, and David Cruthfield dissented.
Awarded the bid, entered into an agreement, and issued contract documents to Donald Smith Company, Inc. for the refurbishment of four vertical turbine influent wastewater pumps for the Little Choctawhatchee Wastewater Treatment Plant in the negotiated amount of $392,860.
Submitted the Omussee Creek Wastewater Treatment Plant permit renewal application to the Alabama Department of Environmental Management Municipal Section Water Division.
Entered into a Private Development Agreement with Insignificant, LLC, for the installation and maintenance of water meters for Avalon Place located at 374 Moore Road.
Submitted a permit application package and entered into an agreement with the Alabama Department of Transportation (ALDOT) for the 2022 Hodgesville Road Transmission Line Project.
Entered into a professional services contract with Poly, Inc., for the Update to the Dothan Long Range Water Plan not to exceed amount of $215,000.
Awarded the bid, entered into a contract, approved Change Order No. 1, and issued a Notice to Proceed to Dixie Painting and Sandblasting, Inc. for the Water World Great White Slide Rehabilitation Project in the amount of $503,618, and appropriated funds for said contract.
Completed the contract with Lewis Construction, LLC for repairs to the Eastgate Boardwalk for a final total contract amount of $86,106, which amount includes a change order deduction of $2,394 resulting from construction modifications.
Approved a final summary change order with Wiregrass Construction Company, Inc. for the Walton Park Trail Paving Project, which results in a cost increase in the amount of $14,755, making the final adjusted contract price $216,425.
Entered into an agreement with ALDOT for the maintenance of a five-foot wide sidewalk constructed in conjunction with the Hank's Furniture development in the 4000 block of US-231 (Montgomery Highway).
Entered into an agreement with CivicPlus for the CivicEngage and CivicCenter systems for a one-time hosting setup fee, one-time implementation fee, and renewable hosting and annual fees, with the first year cost totaling $5,627 and second year cost totaling $3,150.
Entered into an agreement with Netwrix for a three year subscription purchase of the Netwrix Data Classification Module for a total cost of $29,495.43 (first year cost of $8,379.57 and remaining annual payments for year two and three of $10,557.93).
Entered into a Customer Participation Confidentiality Agreement with Oracle America, Inc. to participate in a strategic collaboration effort related to software development.
Applied for and accepted funding from the Wiregrass Resource Conservation and Development Council, Inc. for a reimbursable grant in the amount of $26,000 for Volunteer Fire Training to be held at the Wiregrass Public Safety Center, and entered into a cooperative agreement with WRC&D for said grant.
Amended Resolution Numbers 2019-202 and 2020-213 to reprogram grant funding to purchase approximately 26 rifles, awarding the bid to ProForce Law Enforcement at a total cost of approximately $59,000, and appropriated funds for said purchase.
Entered into an agreement with the U.S. Department of Justice to allow the city to participate in the Federal Equitable Sharing Program for use of federally forfeited cash, property, proceeds, or interest.
Entered into an agreement with the Alabama Law Enforcement Agency for participation in the Gulf Coast High Intensity Drug Trafficking Area (HIDTA) Task Force. The HIDTA grant reimburses overtime expenses not to exceed $18,649 and $8,400 in vehicle allowance, totaling $27,049 annually.
Entered into an agreement with the Alabama Institute for Deaf and Blind to provide interpreter services for a one-year period at a cost of $55 per hour.
Entered into an agreement with David Jones, Shaun McGhee, and Kathleen Nemish, to serve as public defender for the City of Dothan at an annual salary of $30,000.
Re-appointed Tim Chase as the City of Dothan representative on the Houston County Department of Human Resources Board.
Re-appointed Bobby Hewes, Tony Donelson, Kyle Cook, Jason Cosby, Christopher Jones, Tom Ziegenfelder, and Larry Patrick as members of the Recreation Board.
Approved payment of invoices for the month of October 2021 in the amount of $14,503,710.
Sable Riley is a Dothan Eagle staff writer and can be reached at sriley@dothaneagle.com or 334.712.7915. Support her work and that of other Eagle journalists by purchasing a digital subscription today at dothaneagle.com.