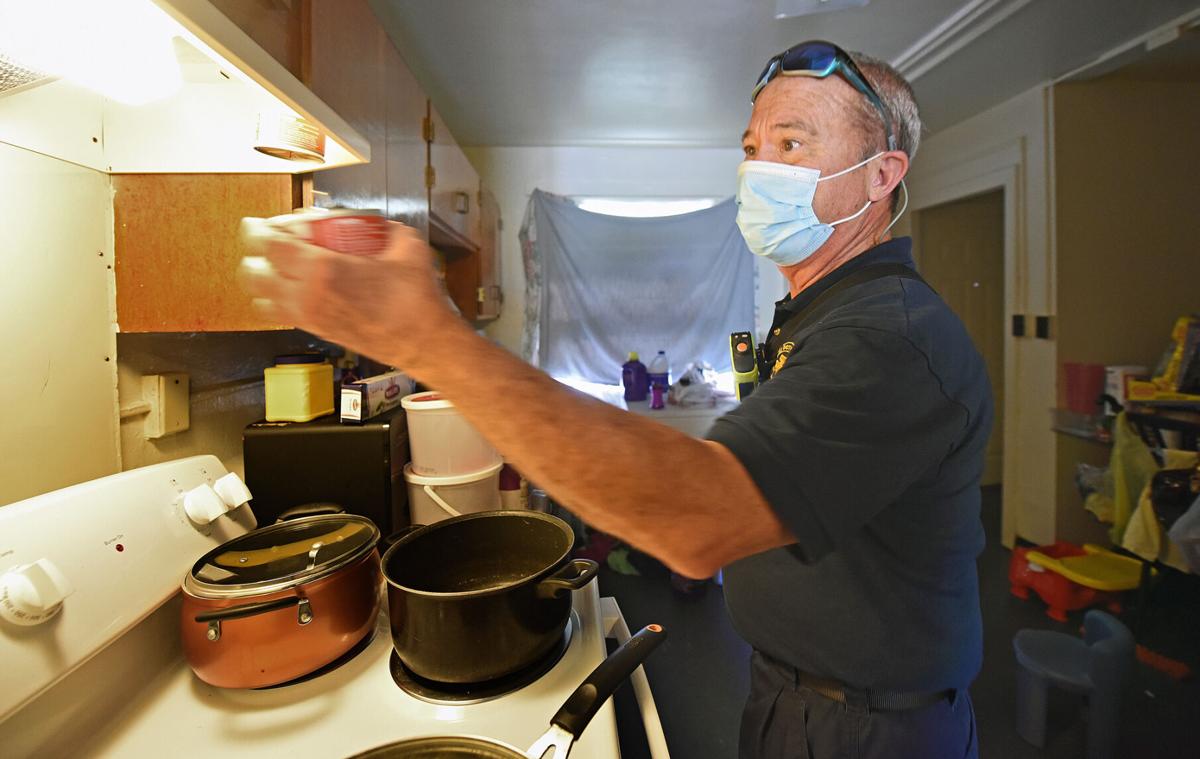 Dothan firefighters installed automatic fire suppressors in the kitchens of 328 affordable housing apartments on Monday morning.
The magnetic canisters are attached to the range hoods above stoves and automatically deploy when the flames from a cooking fire makes contact with the fuse on the underside of the canister.
The material is much like that in a traditional fire extinguisher; however, according to Battalion Chief David Hasty, "no action is required of the occupant to activate the device.
"If a fire occurs on a stovetop protected by one of these devices, it will be held in check until firefighters arrive."
The Dothan Fire Department, in conjunction with the Dothan Housing Authority, applied for and was awarded a Community Development Block Grant (CDBG) to enhance residential fire safety in affordable housing units.
The $10,000 that was awarded was used to purchase and install StoveTop FireStops in each dwelling unit under the management of the housing authority.
"Not only is this a huge step toward protecting property, but it will also protect our citizens as well," Fire Chief Larry Williams said. "By reducing the spread of fire, damage is reduced in the apartment of fire origin as well as the surrounding apartments. Because the device automatically activates when contacted by fire, the chance of injury to the resident is significantly reduced."
Firefighters spent a significant amount of time Monday installing the pairs of canisters inside Henry Green Apartments, McRae Homes, Ussery Homes, Marvin Lewis Village, and Eagle Bend.
Hasty said he was giving a presentation later in the day to get the same grant to pay for enough canisters to provide the same level of safety to an additional 193 units at Martin Homes.
Sable Riley is a Dothan Eagle staff writer and can be reached at sriley@dothaneagle.com or 334.712.7915. Support her work and that of other Eagle journalists by purchasing a digital subscription today at dothaneagle.com.