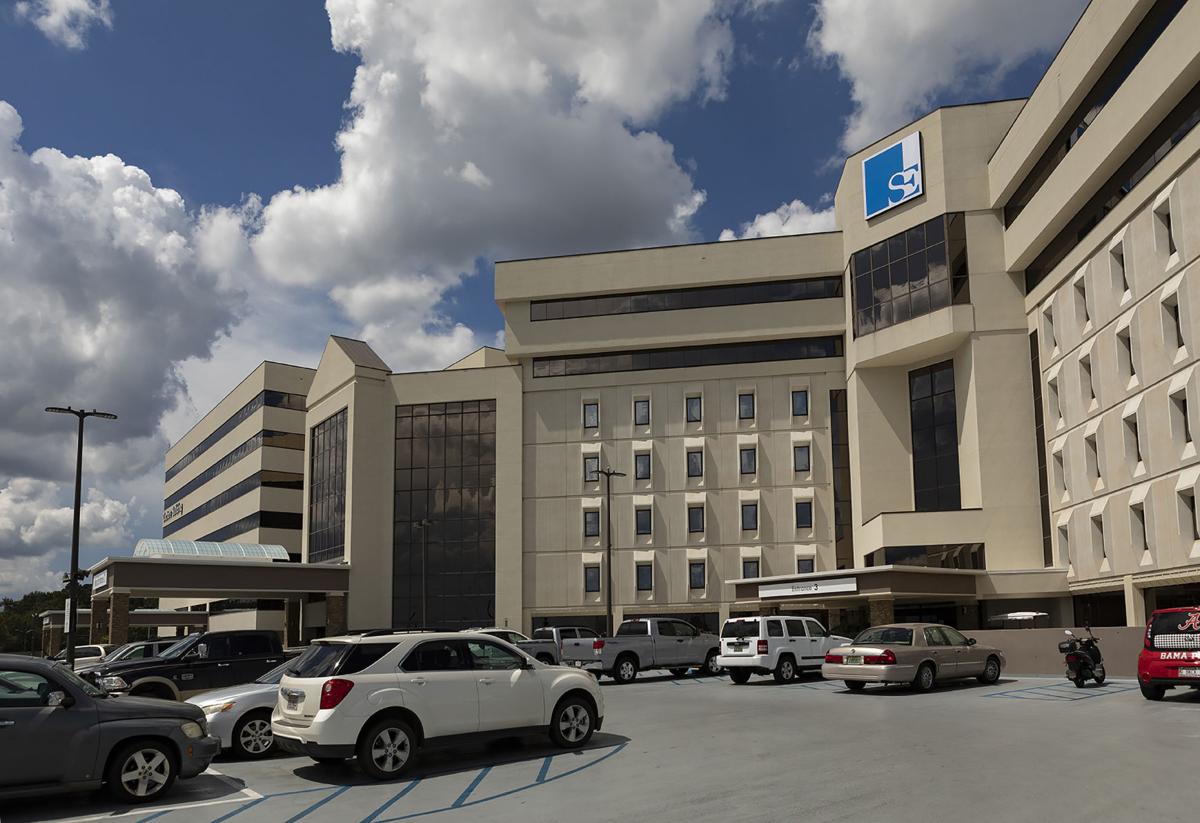 Two members of health care authority that governs Southeast Health were not reappointed during Tuesday's meeting of the Houston County Commission.
One of those appointments, however, is expected to come back up for consideration at the next county commission meeting.
County commissioners were asked to approve four district appointments to the Houston County Health Care Authority. While such appointments have been approved with one vote in the past, the commission opted to consider each of the four district appointments separately after District 3 Commissioner Ricky Herring expressed concerns about the appointment process during last week's administrative meeting.
District 1 Commissioner Curtis Harvey was absent Tuesday so the recommended reappointment of retired Dothan principal James Kelley for District 1 will likely come up at the next commission meeting when Harvey can express how he wants to proceed with the appointment. The appointment received a motion but no second on Tuesday.
The appointment of a District 3 authority member may take more time to sort out.
"At this time I'm not going to make an appointment," Herring said when it came time for the District 3 appointment.
Herring wants to appoint Steve Hicks, a former Enterprise city clerk and treasurer, to the authority. But when the health care authority appointments were presented to county commissioners, Hicks' name was not on the list. Instead, the incumbent District 3 authority member Lance Shepard, co-owner and funeral director of Southern Heritage Funeral Home, was recommended for reappointment.
Last week Herring said he has nothing against current authority members, but since it's his appointment, he should be able to appoint who he thinks would be best for the health care authority, the hospital and the community.
"Hopefully, we'll be able to communicate and work together on this appointment, but my goal is to appoint Steve Hicks to that board when the time comes," Herring said on Tuesday.
Authority member Tony Strickland was reappointed from District 2 and Don Owens was reappointed from District 4.
Hicks, a Dothan native, left the City of Enterprise in 2016 to become the city manager in Donalsonville, Georgia, where he still works. He also served as the county administrator for Houston County from 1989 to 1995 and for Pike County from 1995 to 2001, when he went to work for the City of Enterprise.
If an appointment is not approved by the county commission, the current authority member serves on a month-to-month basis until a replacement is appointed.
The Houston County Commission appoints 12 members to the authority – three members per district. The president of the hospital's medical staff serves as the 13th member on the authority. Authority members serve for six years and appointments are made every two years.
In other business, Tuesday:
- Commissioners approved requests for appraisal work as well as survey and environmental work to be done for a Trails Grant Application. Plans involve developing a county walking and biking trail from the Alabama College of Osteopathic Medicine to Cowarts and eventually Ashford. The trail is part of long-range plans to create a countywide system of public trails.
- Approved a request from the county personnel board to concur with the 2022 county holiday schedule.
- County Engineer Barkley Kirkland reported that portions of County Road 8 near Springhill Road and County Road 85 are closed as improvements on the road continue. Commissioner Doug Sinquefield cautioned motorists to be careful on County Road 8 as farmers use the road regularly during the peanut harvest.
Peggy Ussery is a Dothan Eagle staff writer and can be reached at aussery@dothaneagle.com or 334-712-7963. Support her work and that of other Eagle journalists by purchasing a digital subscription today at dothaneagle.com.