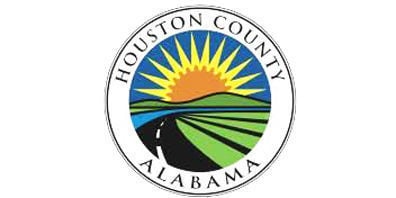 Houston County commissioners are expected to vote on the 2021-2022 budget during their Monday meeting.
Houston County Commission Chairman Mark Culver said the upcoming budget will be the largest the commission has ever considered due to money received through COVID-19 relief programs.
"It is a large budget for us; largest we've ever approved," Culver said during the commission's Thursday administrative meeting. "That is partly due to a lot of one-time money."
While still preliminary until approved by the commission, the budget represents around $47 million in anticipated revenues and $59 million in expenditures.
County Administrator Peter Covert will make a full presentation to the commission on Monday.
Culver said he thinks the proposed budget is a good budget that will allow the county to complete an increase in employee pay. The county implemented a 4.3% cost-of-living increase in July with plans to bump the increase to 5.6% in October.
"Hopefully, that will help us continue to keep and hire employees," Culver said.
Houston County Sheriff's Maj. Bill Rafferty was critical of the commission for not funding a request for 16 deputies at the county jail.
"This commission failed to provide manpower needed for the jail," Rafferty said. "We're running one correction deputy for every 64 inmates. That's unacceptable."
Also during Monday's meeting:
- The commission will consider requests to appoint Malone Garrett to fill an unexpired term on the Houston County Port Authority and Bob Woodall to fill an unexpired term on the Industrial Development Authority of Houston, Henry, and Geneva counties.
- Commissioners will consider a policy regarding road and bridge work requests from the Houston County Board of Education. The policy allows the county to request the school board to share in costs on larger projects with higher labor costs and sets limits on what projects can be approved at a staff level. Several policy changes were requested by the Road and Bridge Department earlier this year due to the increase in work requests from the school system, municipalities, and private property owners.
- A lease for a mobile health unit to the Alabama Department of Public Health will be considered for approval. The county previously approved purchasing the mobile health unit with grant money, and the lease will outline responsibilities such as storing and stocking the unit as well as how the unit will be utilized and maintained.
Peggy Ussery is a Dothan Eagle staff writer and can be reached at aussery@dothaneagle.com or 334-712-7963. Support her work and that of other Eagle journalists by purchasing a digital subscription today at dothaneagle.com.