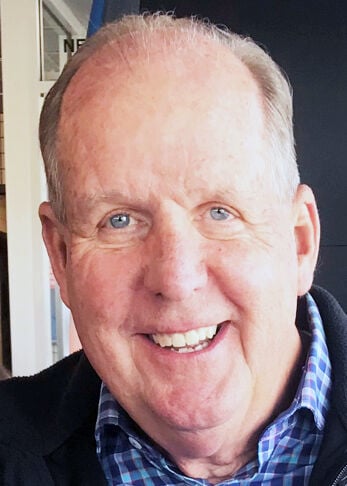 As well as being a good friend and a successful businessman, Hugh Wheelless is best remembered as a visionary and a community leader.
Wheelless died on Sunday at Flowers Hospital, according to his obituary. He was 74.
"Hugh always had a smile on his face, a great story to tell, and he made everyone feel special," Dean Mitchell, Dothan Area Chamber of Commerce executive director, said Monday. "He was an extraordinary businessman and visionary. His legacy and contributions will stand the test of time."
Wheelless's donation of 400 acres of land in the early 1990s was integral to the development of the Retirement Systems of Alabama's Robert Trent Jones Golf Trail, which today comprises of 11 championship golf courses across Alabama. Highland Oaks, which opened in the fall of 1993, played a critical role in Dothan's breakthrough into the tourism market.
Hayne Hollis became a close friend of Wheelless during the process of his land donation, calling him a generous and energetic person.
"He was always full of life," Hollis said. "He always had a great attitude on whatever venture or business or life opportunity that he had."
Donating the land was a big risk for Wheelless though it posed potential development opportunities, but he took a leap of faith to make it happen.
"I know the community appreciated him and what he has done," Hollis said. "He just had a great outlook on life. We lost a great man in Hugh and I lost a great friend."
In addition to owning his real estate development business, Wheelless also was active in his church and committed time to community service endeavors such as assisting with charities for homeless services.
He also served on the boards of the Houston County Port Authority and the Dothan Area Chamber of Commerce Foundation.
Before his death, Wheelless was selected as a laureate to be inducted into the Dothan Business Hall of Fame. Mitchell said his legacy will still be honored posthumously during a ceremony with four other selected laureates on Nov. 4.
A Celebration of Life will take place at 10 a.m. Thursday at the Hugh Wheelless Pavilion at Haddington Park in the Highlands with Rev. John Coleman officiation and Glover Funeral Home directing. Attendees are asked to wear casual dress, wear facial masks, and social distance.
Sable Riley is a Dothan Eagle staff writer and can be reached at sriley@dothaneagle.com or 334.712.7915. Support her work and that of other Eagle journalists by purchasing a digital subscription today at dothaneagle.com.