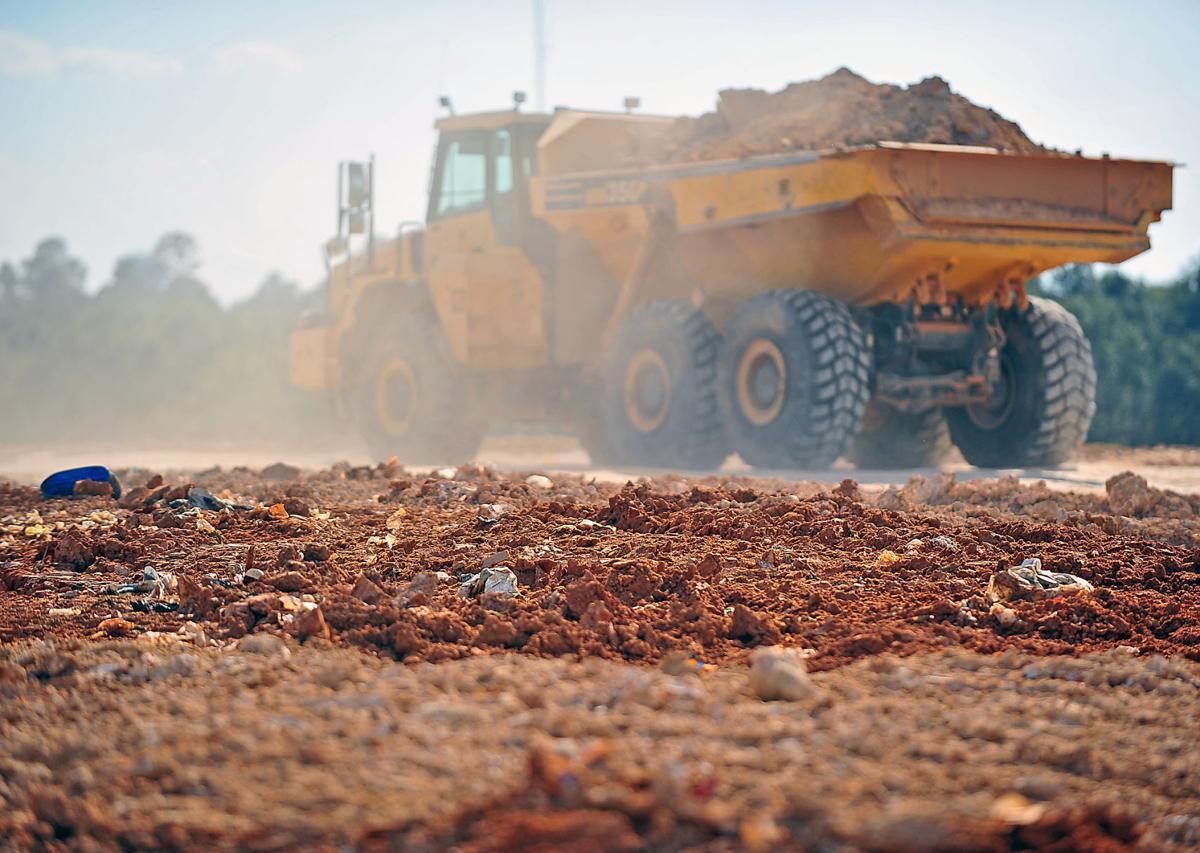 A group of landowners near Dothan's recently-reopened landfill won a legal battle in their years-long fight to stop the city from operating the dumping grounds.
Last week, the Alabama Court of Civil Appeals reversed a previous ruling by the Montgomery Circuit Court that was in favor of the Alabama Department of Environmental Management, which approved a permit modification for the city's landfill expansion and supported the decision after plaintiffs pointed out errors made by the City of Dothan and ADEM in the process.
Despite some alleged errors in the permit application's approval process, ADEM's governing body unanimously agreed that the city obeyed ADEM's regulations regarding permit approval in support of arguments made by Dothan's outside legal counsel Buddy Cox and an ADEM attorney.
After quashing the legal challenge with ADEM in June of 2020, Dothan finally reopened its landfill in August.
However, a substantial portion of the original complainants continue to fight ADEM's decision in civil court.
The appeals court recent ruling states that ADEM improperly approved the application for the modification of the permit without the statutorily required approval of the local governing body, the Dothan City Commission.
"We therefore reverse the judgment and remand the case for the trial court to conduct further proceedings consistent with this opinion," the decision stated.
Bobby Lewis, Michael Del Vecchio, David Del Vecchio, Peggy R. Del Vecchio, William P. Novack, and Tara Novack are listed as plaintiffs in the case being represented by David Ludder, an environmental lawyer. They are identified as landowners and residents near the Webb Road landfill.
In a December 2017 "request for hearing to contest" filing to ADEM by Ludder, landowners complained that the landfill would:
» Generate "fugitive dust" that would affect vehicles and homes.
» Produce odors that are harmful to their health.
» Attract animals like vultures and insects that have been known to carry diseases.
The landowners' longstanding opposition to the landfill threatens to shut it down, if a judge sides with them.
City officials estimate that Dothan is saving around $1 million a year by operating its own landfill on city property as it was previously spending that amount to dump waste at a private Florida landfill.
On Tuesday, City Manager Kevin Cowper said the city is obviously disappointed with the appeal court's recent decision.
"We believe that the permit modification application that was approved complied with all of the rules and regulations," Cowper said. "We need to assess this particular ruling and make a decision on our next steps and we'll do that shortly."
Sable Riley is a Dothan Eagle staff writer and can be reached at sriley@dothaneagle.com or 334.712.7915. Support her work and that of other Eagle journalists by purchasing a digital subscription today at dothaneagle.com.