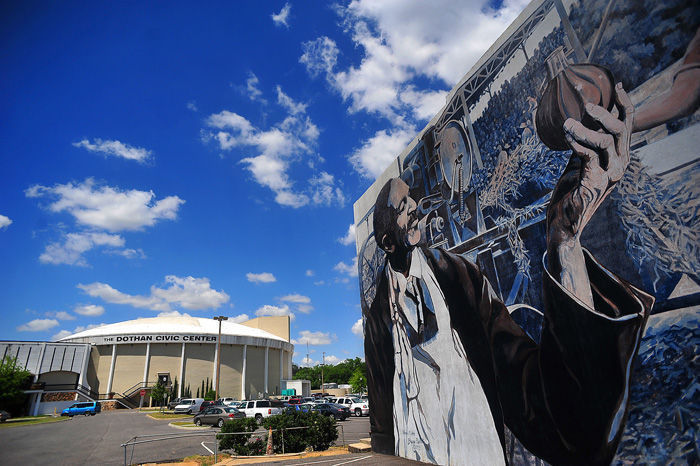 Economically, Dothan has earned some bragging rights.
In addition to having one of the lowest jobless rates in the country for a metro area, Dothan also boasted little revenue loss during the height of the COVID-19 pandemic last year. Now, it's experiencing significant growth as the 2021 fiscal year shapes up to be one of its best years financially – perhaps ever.
Dothan's preliminary unemployment rate was at 2.7% in May, significantly lower than Alabama's rate of 3.4% and less than half the national rate of 5.5%.
Of the 389 metro areas tracked by the U.S. Department of Labor, Dothan was one of six Alabama metros that fell in the top 20 list for lowest jobless rates. It ranked No. 17, behind the Decatur, Huntsville, Auburn/Opelika, and Birmingham/Hoover metro areas in Alabama.
In May of 2020, Dothan had a 6.2% jobless rate as economies struggled amid the pandemic – showing a quick comeback to near pre-pandemic figures.
As more people swarm back to the workforce, Dothan's tax revenues continue to surge.
In June, businesses remitted $8.23 million in sales and use taxes to the city of Dothan's financial office – the most the city has collected in one month in at least a decade. The amount, which reflects May sales, is $2.55 million more than projected figures for the month and $1.87 million more than Dothan collected in June of last year.
June marks the third month in the city's 2021 fiscal year that Dothan collected more than $2 million in surplus tax revenue. Only three-fourths into the fiscal year, which ends on Sept. 30, the city boasts nearly $14 million in surplus tax revenue.
City officials aren't sure exactly why the economy is getting such a hefty boost, particularly considering the economic setbacks in the last year that created deficits in city budgets around the country. Some theorize that Dothan's diverse economy that includes vital public services is a contrubuting factor.
Most of the tax revenue comes from general sales and use tax collections, which is 14.4% higher than it was this time last year. Automotive tax revenue has also risen by 24.8%, machines and manufacturing tax has risen by 33.5%, and farm and agriculture tax has risen by 12.5% - although those revenues make up a fraction of Dothan's total tax revenues in comparison. Alcohol tax revenue, on the other hand, has decreased by 3.9%.
Travel, particularly for sports tournaments, is also playing a big role in recovering Dothan's lodging tax revenue budget.
In June, the city of Dothan collected $347,246 in lodging tax, which is $175,996 more than it collected in June of 2020, during the height of the pandemic's toll on destination and business travel to and through the Circle City. The amount is $157,577 more than was budgeted, which has reduced the budget's previously mounting deficit. The budget's deficit is now only a mere $29,028.
As sports tournaments continue through the remainder of the fiscal year and the city nears several announcements for major industrial development projects in the works, Dothan's economic future looks bright.
Sable Riley is a Dothan Eagle staff writer and can be reached at sriley@dothaneagle.com or 334.712.7915. Support her work and that of other Eagle journalists by purchasing a digital subscription today at dothaneagle.com.