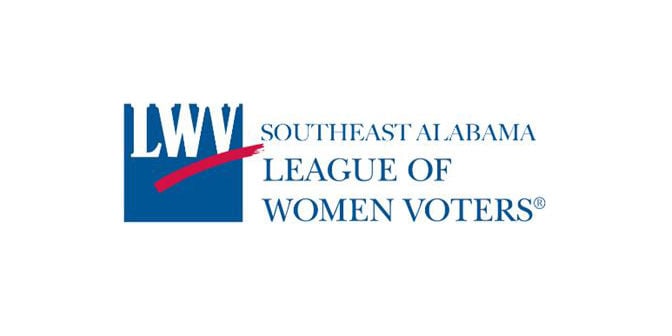 The Southeast Alabama League of Women Voters will host a community block party and voter services event on Saturday, Sept. 19, from 3 to 6 p.m. The event will take place at Gussie McMillan Park, located on East Newton Street in Dothan.
The event will feature free hot dogs, with other food and drinks for purchase, speakers, DJ Marcus Kage, and a live performance by local talent Ali Kusher.
All voter services will be available on site. Attendees can check their registration status, register to vote, find their polling place, get photocopies of IDs for absentee voting and get help with absentee applications. Those attending will also be able to see what's on the November ballot and get information on voting rights restoration.
"The League of Southeast Alabama is proud to sponsor this voter engagement event, which was developed by outstanding young local leaders," said Stephanie Butler, chair of the League of Women Voters of Southeast Alabama. "You will hear directly from some of these dynamic individuals — Brande Potter, Jestaro Reynolds, and others — about their emerging vision for their generation and about empowerment through voting. We are proud to follow their lead."
The entire community is invited to attend. Those who attend are asked to bring a mask and follow all recommended guidelines to protect themselves from the risk of COVID-19.
There is no charge to attend. For more information, contact Stephanie Butler at SEAlabama.LWV@gmail.com or Brande Potter at 334-422-6953.
Get Government & Politics updates in your inbox!
Stay up-to-date on the latest in local and national government and political topics with our newsletter.