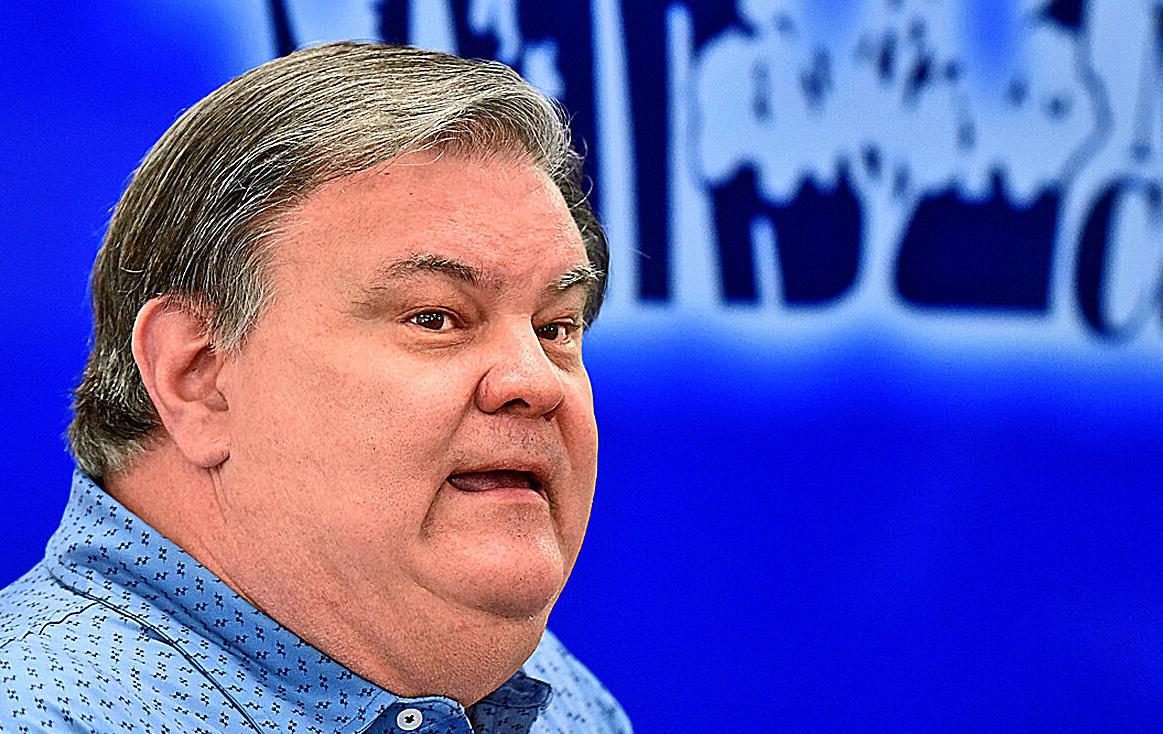 OZARK — A U.S. Navy medical response team is working shoulder-to-shoulder with healthcare workers at Dale Medical Center to help the community hospital handle the challenges created by the COVID-19 pandemic.
The 20-person team of nurses, physicians, and respiratory therapists arrived at the hospital this week as part of the federal government's response to the public health crisis.
Vernon Johnson, Dale Medical Center's CEO, said he was surprised when FEMA granted the hospital's and Gov. Kay Ivey's request for help and is incredibly grateful for the team's arrival.
"July and August were just unbelievably challenging months for us," he said. "Our numbers shot through the roof. Our staff has given of themselves just unbelievably. They're tired; they're emotionally strained."
Johnson said members of the team will be primarily working in the Emergency Department, the ICU, and on the medical/surgery floor to relieve overworked healthcare workers.
Johnson described a nursing shortage that has become exacerbated by COVID-19's toll on local small rural hospitals like Dale Medical Center, as well as a staff shortage in most every hospital department. He also explained that the ICU's capacity is small in comparison to other regional hospitals in the area with only five beds. On Thursday, there were six patients receiving care in the ICU. All patients were on ventilators.
Johnson became overwhelmed with emotion when expressing how the community and hospital have been affected by the rapid spread of the Delta variant. Unfortunately with this virus, he said, most ICU stays are followed by death.
"We are having too many," he said before pausing to gather himself. "We want to continue to help people to do what they can do to help protect themselves and their families."
As part of a joint effort by FEMA and the U.S. Department of Health and Human Services, the Department of Defense has sent two military medical response teams to Alabama at the request of Ivey. A 20-person Air Force medical team was sent to Dothan's Southeast Health over a week ago.
"Our team is very honored, humbled, and excited to be part of this holistic approach to responding to the crisis," Commander Maggie Parks said at a press event on the Dale Medical Center campus on Thursday. "We look forward to working alongside the Dale Medical Center staff providing medical support and treatment to our fellow Americans in this local community during this time of need."
Johnson pleaded with people in the community to get the vaccine and teared up once again when describing COVID-19 patients in critical condition filled with regret.
"I have a hospital full of people this morning that if they had a redo, they would take it," Johnson said as he urged the community to ignore the conspiracy theories on social media and to think about themselves and the people around them.
Dale Medical Center continues to operate an on-site vaccine clinic every Thursday and Friday from 8 a.m. to noon. On Thursday, a team administers the Pfizer vaccine, and on Friday, the Moderna vaccine is offered. Johnson said the clinic will expand its hours soon as more people in the community become interested in receiving the shot.
"We are seeing people are starting to react out of fear because they are starting to see more and more people in their families get affected," Johnson said. "And I will tell you, at some point in time, you will be personally affected by this COVID virus. It will personally affect you and your family, that's just the reality."
The Navy medical team is expected to be at the hospital for one to two months.
Sable Riley is a Dothan Eagle staff writer and can be reached at sriley@dothaneagle.com or 334.712.7915. Support her work and that of other Eagle journalists by purchasing a digital subscription today at dothaneagle.com.