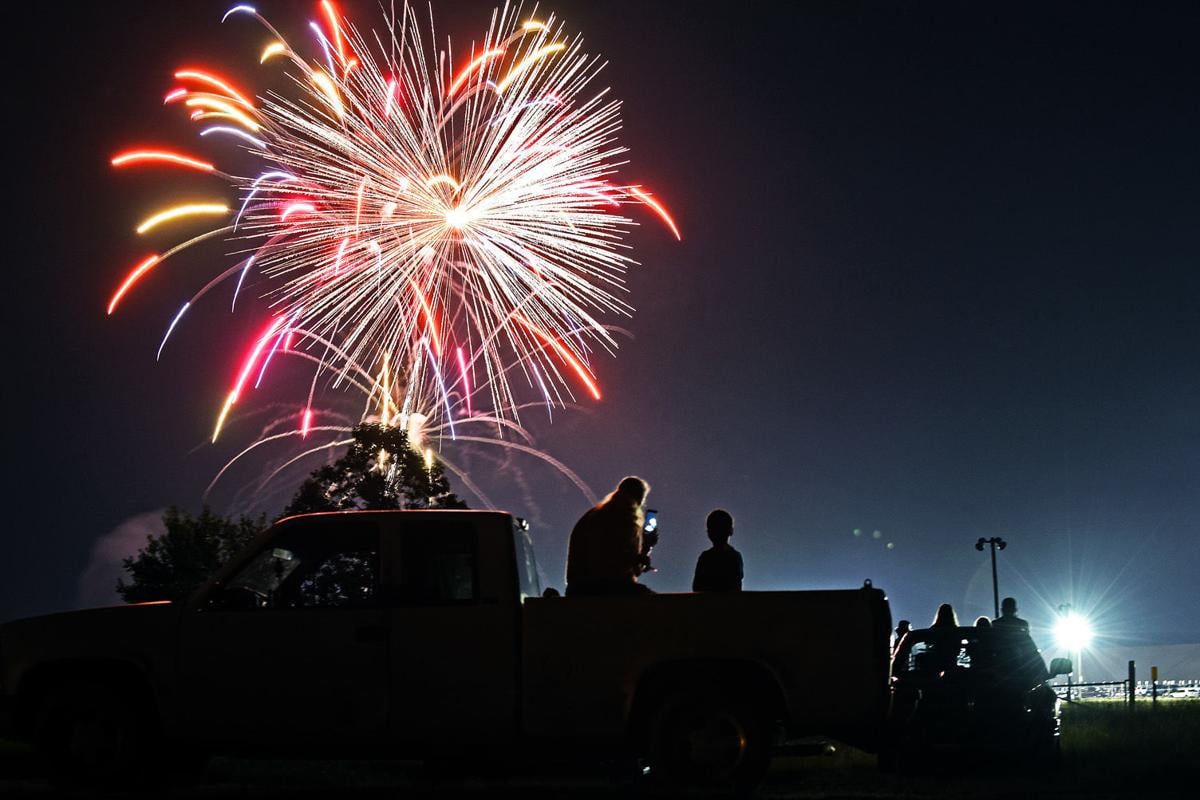 As the Fourth of July holiday weekend nears, officials are expecting a tremendous number of travelers on Alabama highways and more people gathering and celebrating among friends and family than last year.
With more people operating vehicles on roadways and boats waterways, and celebrating with pyrotechnics, state and local officials want people to keep safety in mind.
Corp. Jeremy Burkett, with the Alabama Law Enforcement Agency, said there were a tremendous number of motor vehicles on Alabama roads during 2019's Independence Day holiday weekend and expects that trend to return this year after a reduction in 2020 travel due to the COVID-19 pandemic.
He also expects more people on Alabama's beaches, lakes, and other bodies of water.
"One of the things we're focusing on this year is being fully prepared whenever you take trips – before, during and after," Burkett said Wednesday.
Before a trip, ALEA advises checking out your vehicle to make sure everything is in proper working order by evaluating tread depth, windshield wipers, and fluid levels to ensure that a summertime shower doesn't create an emergency on the road.
During the trip, ALEA advises people to stay hydrated as temperatures are expected to be high. As many people head to lakes or the Gulf Coast, Burkett said it is important to avoid alcohol consumption while on a boat, especially if you're operating the boat. It's also important to ensure there are enough personal flotation devices (PFD's) available for everyone of board and for every child under 8 years of age wears a PFD at all times.
Avoid driving a boat at night, especially if you're an experienced operator or are unfamiliar with a certain body of water, Burkett said.
After a trip, ALEA wants people to "drive to arrive," meaning to be patient while heading back home and remember traffic laws. A new safety law that goes into effect Thursday will increase the fines for traffic violation in construction zones with workers present to $250 or double the regular fine, whichever amount is greater.
While swimming over the weekend at any of the state's natural lakes or waterways, Alabama Power offered these safety tips:
Never swim alone. Anywhere there is water, there is a danger of drowning.
An adult must always watch children closely. This means no reading, talking on the phone or texting. An adult should be within arm's reach of infants, toddlers and weaker swimmers.
Enter shallow water feet first. It is never OK to dive into water less than nine feet deep.
Forecasts point to the holiday weekend being warm, but stormy.
In Dothan, temperatures are forecast to fluctuate between the low 70s to mid-80s through the weekend with chances of rain and scattered thunderstorms each day, but most probable on Friday where the chance of rain is 84% during the day, according to The Weather Channel.
The chance of thunderstorms is lesser at Panama City Beach and temperatures are expected to be more consistent with forecasts in the mid-70s to low 80s.
Alabama Power offered some tips to stay safe when the weather is sunny and warm:
Drink more non-alcoholic fluids. Don't wait until you're thirsty to drink, regardless of your activity level.
Limit the amount of time spent outside during the middle of the day. The sun is strongest between 10 a.m. and 2 p.m.
At least 20 minutes before going outside, apply sunscreen with an SPF of 15 or higher.
Wear lightweight, light-colored, loose-fitting clothing. Flowing garments allow air circulation and light-colored fabrics reflect light and heat.
Alabama Power also urged boaters to stay aware of stormy weather. Storms can come up quickly, especially in the summer, so keep an eye to the sky, it said. If caught in a storm, try to get to the nearest shelter.
ALEA is also reminding people Troopers will be out in full force over the weekend with checkpoints across the state as part of the "Drive Sober or Get Pulled Over" campaign.
Troopers will be checking driver's licenses at various checkpoints and Burkett said these Troopers are trained to identify drivers that may be intoxicated by alcohol or other substances.
He also reminded people it's illegal to drive a car or boat with a blood alcohol content level over .08.
When celebrating this weekend, it's also important to be aware of the firework ordinances in your city. It is illegal in the city of Dothan to use fireworks, but is legal in Houston County.
The Dothan Police Department will patrol and issue citations for illegal use of fireworks, as usual.
For those outside city limits, the Dothan fire and police departments encourage following safety tips from the National Council on Fireworks Safety:
Only use fireworks outdoors.
Obey local laws; if fireworks are not legal where you live, do not use them.
Always have water handy (bucket or hose).
Only use fireworks as intended; do not alter or combine them.
Never relight a "dud" firework. Wait 20 minutes, then soak it in a bucket of water.
Use common sense. Spectators should keep a safe distance from the shooter, and the shooter should wear safety glasses.
Alcohol and fireworks do not mix. Have a "designated shooter."
Only people over the age of 12 should handle sparklers of any type.
Do not ever use fireworks of illegal explosives.
Sable Riley is a Dothan Eagle staff writer and can be reached at sriley@dothaneagle.com or 334.712.7915. Support her work and that of other Eagle journalists by purchasing a digital subscription today at dothaneagle.com.