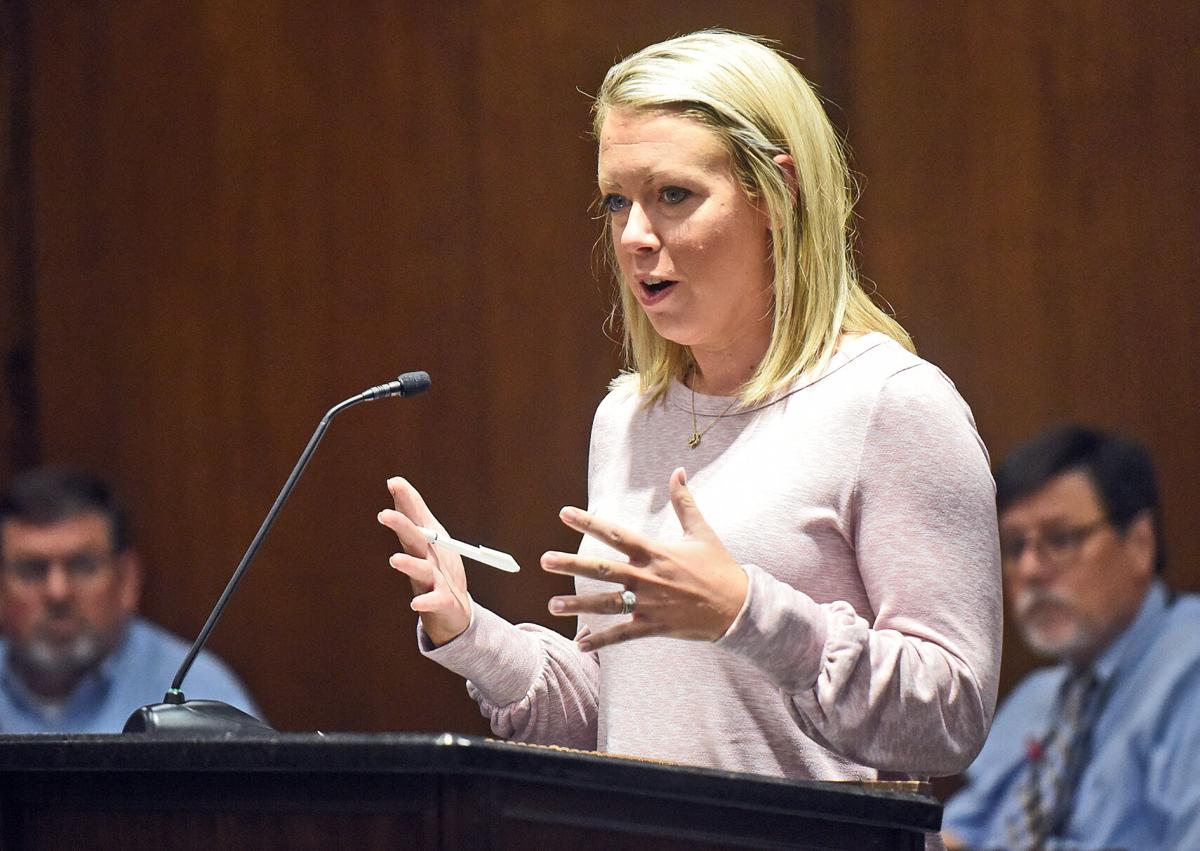 Following a long discussion with passionate arguments from members of the public, a proposed ordinance regulating short-term rental properties is now headed to the Dothan City Commission for consideration.
Planning commission members unanimously voted in favor of a new zoning ordinance that allows short-term rentals, like Airbnbs, in residential areas only with special exception granted by the zoning board. Owners of existing short-term rentals would need to receive their business license by July 1, 2022.
Senior Planner Yvette Thomas presented two drafts of proposed ordinances to the planning commission and the public during its regularly scheduled meeting on Wednesday morning in response to resident complaints in neighborhoods where short-term rental properties are located.
The drafts defined the two different types of short-term rentals identified by staff in the planning and development department:
Short-term Commercial Rental (STCR) is a non-owner-occupied, residential rental where one room or entire dwelling is rented for no more than 30 consecutive days by visitors.
Short-term Residential Rental (STRR) is an owner-occupied, residential rental where one room or more rooms of a single-family home, the main use of which is residential living, is rented for no more than 30 consecutive days by visitors.
The first option for the ordinance, which the planning department recommended, prohibited STCRs in residential districts, but allowed them in multi-family districts and the downtown business district. On the other hand, the second option allows STCRs within residential districts, but only with special exception approval from the city's seven-member Board of Zoning Adjustment (BZA).
The planning commission moved forward with the second option, but only after hearing from speakers representing various sides of the controversial issue.
Cameron Toma, a woman who identified herself as the owner of several residential houses used specifically for Airbnb rentals, said the first option would make her business unviable while the second option could also be prohibitive because of the need to get an exemption from the BZA.
"Advertising in this fashion, in my opinion, would increase chance for vandalism and unnecessarily create conflicts between residents in, what would seem, arbitrary decision-making," Toma said while addressing the commission.
She also took issue with the regulations requiring liability insurance worth up to $1 million and the stipulation that owners could not house more than four unrelated persons in the same dwelling.
Toma joined many other property owners who used sites like Airbnb and VRBO to rent houses who argued that common issues raised by residents – like drugs, noise, excessive cars, etc. – were the result of poorly-managed properties.
Josh Chapman, a Dothan resident who said he owned properties in Tuscaloosa, Auburn, Lake Martin, Enterprise, and Dothan, said he has only had three issues among 1,042 groups that have rented his properties in the last two years using a third-party booking site.
He said that the ordinance could include more regulations that prevent owners with repeat-offending guests from keeping their business license and operating their property as a short-term rental.
On the other side of the aisle, many neighborhood residents took issue with the revolving door of house guests in their neighborhood that did not respect the longtime residents, many of whom are elderly. They said that often renters throw parties and make a lot of noise late at night.
"We call the police and they don't come," one resident said. "I have neighbors that are willing to sign an affidavit that they've seen some of these renters having sex on the front porch multiple times. I do not want my four-year-old grandson to have to watch that. I find that very offensive."
Another resident, Jerome Kilgore, became emotional when pleading with the city commission to disallow short-term rentals in single-family neighborhoods.
"There's no way that can be monitored," Kilgore said. "We're asking you to save our neighborhoods."
The proposed ordinance will be presented to the Dothan City Commission during their next administrative meeting scheduled for Nov. 16.
Sable Riley is a Dothan Eagle staff writer and can be reached at sriley@dothaneagle.com or 334.712.7915. Support her work and that of other Eagle journalists by purchasing a digital subscription today at dothaneagle.com.