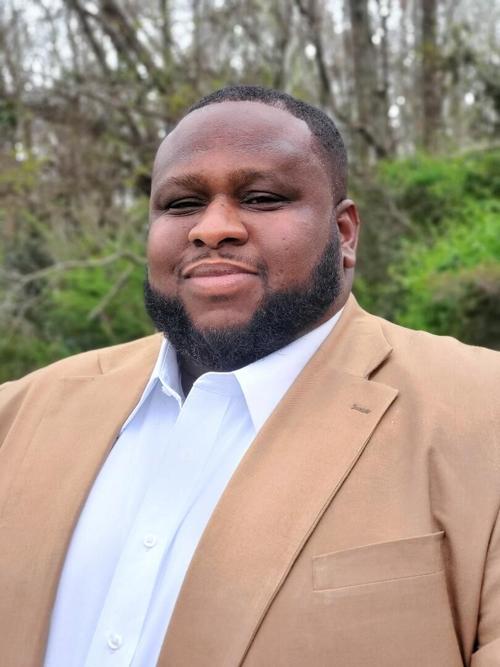 A police sergeant is looking to fill a soon-to-be vacated Dothan commission seat to represent the people of District 2.
Phillipe "Phil" Kirksey, 39, a political newcomer is hoping to take the torch from Janasky Fleming, who is stepping down from the public position after one term in office. Kirksey's campaigning to continue the good work in District 2 and implement new programs and ideas for the betterment of Dothan residents.
"I have a deep love and commitment for my city, community, and the people in it," Kirksey said. "Together with the help of the wonderful citizens, sky's the limit on what positive advancements we can make in developing nice affordable housing, job opportunities through career development programs, and entrepreneurship."
Kirksey, a Headland native, graduated from Headland High School in 2000 and went on to become a duly certified law enforcement officer through Chipola College. He is currently pursuing a bachelor's degree in criminal justice administration at Troy University. He spent an early part of his law enforcement career working at the Houston County Jail before transitioning to a court liaison bailiff at the Houston County Courthouse.
Kirksey currently holds the rank of sergeant over the field services division at the Jackson County School District Police Department in Florida, where he works as a school resource officer.
He is married to Sadie Kirksey, a former Dothan magistrate who owns a local child learning center in Dothan. The couple shares four children together: Jordanne, 18, Jordan, 17, Maisie, 12, and Elijah, 6.
He serves on the board of trustees at Church of Purpose, where he and his wife serve in leadership roles and is the security coordinator at River Town Community Church. He often speaks at events for civic initiatives, church, and community service events and coordinated events for at-risk youth in the community.
Kirksey is opposed by Anterica Mayfield, the only other announced candidate for the seat. He believes he will fill the role better due his historical roles of professional service and love for Dothan.
"I personally don't view myself as a politician in the historical sense, nor do I carry the mindset thereof," Kirksey said. "Being an observer, researcher and truly cognizant of the issues plaguing our District, I will be the person willing to stand in the gap and fight for our betterment."
The municipal election in August will have all city commission and school board seats on the ballot, including the office of mayor.
Sable Riley is a Dothan Eagle staff writer and can be reached at sriley@dothaneagle.com or 334.712.7915. Support her work and that of other Eagle journalists by purchasing a digital subscription today at dothaneagle.com.