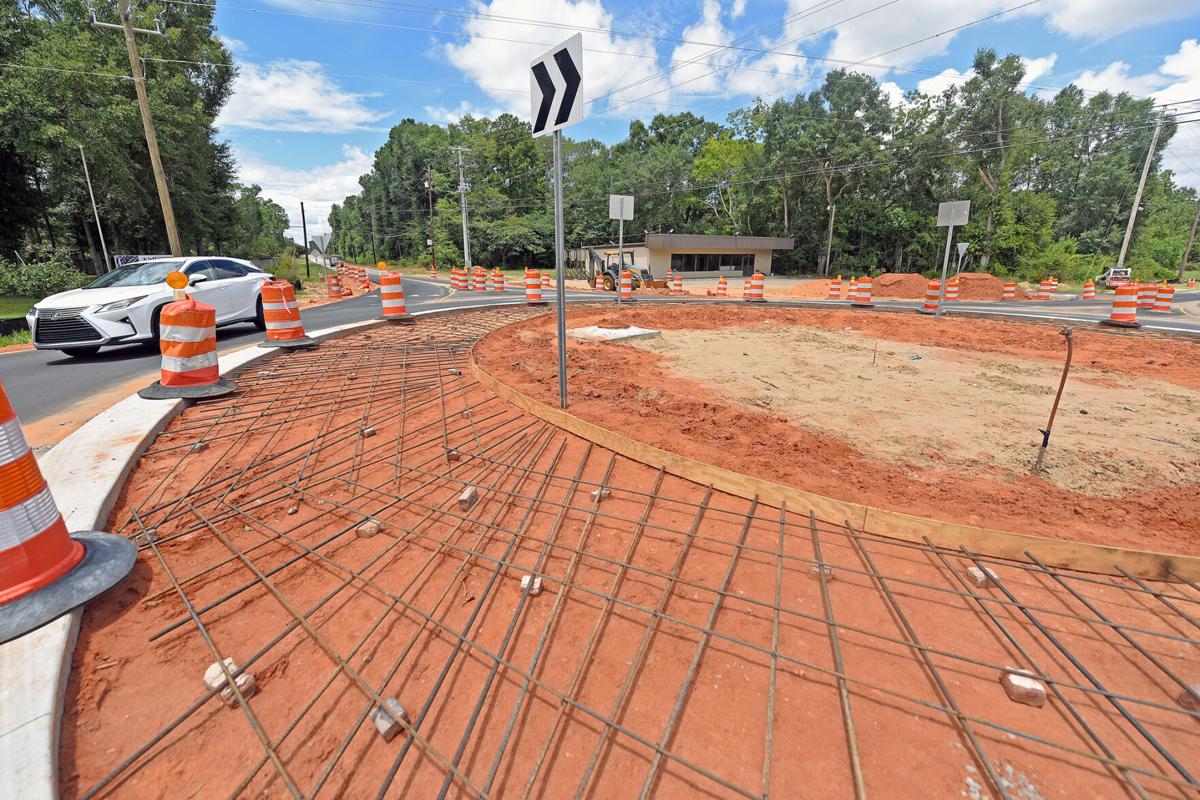 The roundabout at South Park and Taylor roads is functioning well, city officials say, but there has been some misunderstanding on how to properly use it.
Public Works Director Charles Metzger said he's received phone calls and observed footage of improper roundabout etiquette since the new roadway has been operational.
Metzger advised drivers to remember these guidelines while traveling in the single-lane roundabout to avoid delays and move traffic efficiently:
>>When entering a roundabout, reduce your speed, look to your left and yield to traffic already in the roundabout.
>>If there is no traffic, drivers can proceed in the roundabout without coming to a full stop.
>>Vehicles in the roundabout have the right-of-way; drivers do not need to stop to let someone into the roundabout.
>>Keep a low, steady speed as you continue to drive through the roundabout. As you approach your desired exit, flip on your turn signal to let other drivers know your intention. You don't need to slow down further or come to a stop to exit the roundabout.
"Initially, a lot of people were concerned that it wasn't going to work. That tends to happen when something new and different comes in," Metzger said.
Many people have given positive feedback about the new junction and Metzger has observed traffic moving smoothly through the area, for the most part.
"The good thing about a roundabout is there are no traffic signals. It's less intrusive to the surrounding area because you don't have turn lanes," Metzger said. "The thing about roundabouts is they eliminate right-angle collisions and head-on collisions that often lead to fatalities… They are very safe."
Metzger wants to caution residents about ongoing construction in the area as the city of Dothan works to finish concrete work, striping, and landscaping over the next several weeks.
Surfacing the road should be completed in a day in which drivers should expect delays and detours when traveling through the area. The entire project should be wrapping up in a month's time, weather-permitting, Metzger said.
The project started about three months ago in a joint effort by Houston County and the City of Dothan to alleviate traffic accumulating in the area as a result of more housing and nearby James Oates Park.
The last data on the previous four-way stop gathered in 2018 showed an average of around 7,500 cars traveling the intersection every day.
When the project is completed, the city of Dothan will maintain the landscaping while Houston County will maintain the roadway and its associated features.
Get Government & Politics updates in your inbox!
Stay up-to-date on the latest in local and national government and political topics with our newsletter.