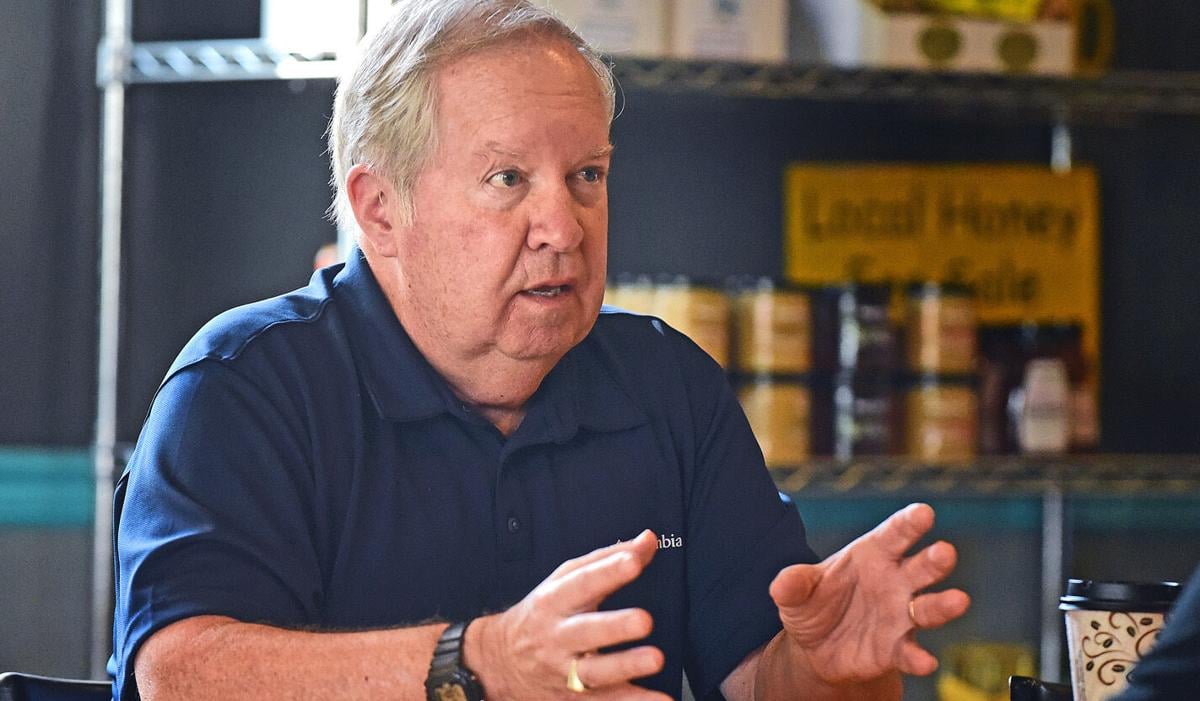 Bobby Hamil was just doing his job when he led a team of FBI agents, lab techs, and fingerprint analysts from their offices in West Virginia to Dover Air Force Base in Delaware.
Hamil's team would be helping identify victims from the Sept. 11 terrorist attack on the Pentagon. The country's military and defense headquarters was targeted in one of four attacks that day with hijackers using commercial airplanes as bombs. The Pentagon attack killed 189 people – all 64 crew and passengers on American Airlines Flight 77 and 125 people who were inside the Pentagon at the time of impact.
Hamil spent 25 years with the FBI, retiring from the bureau in 2008. Today, he lives in his hometown of Headland and works with the Southern Alabama Regional Council on Aging in Dothan.
In all his time with the FBI, his work following the Sept. 11 terrorist attacks was the most profound and memorable.
Hamil was among Eagle readers who shared their memories of Sept. 11, 2001 – stranded in an Alaskan hotel, watching the events unfold from across the Hudson River, sitting in a classroom with other second-graders, or realizing the place where they were to be on Sept. 12 had crumbled into debris and ash; different experiences linked by an event that changed their perspective forever.
On the morning of Sept. 11, 2001, Hamil was sitting in his boss's office in West Virginia. They were talking college football – Hamil graduated from the University of Alabama while his boss graduated from Ole Miss. It was a fairly routine conversation on an otherwise normal morning when they were interrupted and told to turn on a TV in the office. A plane had just struck the World Trade Center in New York City.
"We were like everybody else saying 'Gosh, what a bizarre accident – beautiful, sunny day, how could they have hit?'" Hamil said. "And of course, while we're watching it, the second one hits, and we instantly knew it was no accident."
Hamil worked for the FBI's Criminal Justice Information Services Division, where one of the primary duties was recording and running fingerprints. Within hours, the division was called to pull teams together for the three crash sites – New York City, Washington D.C., and Shanksville, Pennsylvania. Hamil went with the Pentagon team.
Driving home that evening, Hamil still remembers the image of American flags hanging outside of almost every home he drove past.
The next morning, Hamil's team of agents and analysts was headed to the Pentagon but was diverted to Dover Air Force Base, where the Dover Port Mortuary is located and where service members are prepared for burial. When Hamil and his team arrived at Dover, the first body bags from the Pentagon were being unloaded.
Had everybody not been so focused on the task before them, it would have been an emotional scene, Hamil said.
"While you're on the job, you've got to do what you've got to do," Hamil said. "So, it really didn't hit any of us probably until later, and it seems like later in life, thinking back, it hits you more than it did even then."
Bodies were handled delicately and respectfully from the moment they arrived at Dover until all processing was done, Hamil said. Teams of fingerprint analysts, FBI agents, forensic experts, dental professionals, and DNA pathologists worked together to identify victim's remains. Some were easier to identify than others, especially military and civilian Pentagon workers who had identification such as badges or name tags on them. The mortuary prepared victims for return to their families. The final step was to drape caskets with American flags.
There are events that Hamil said he'll always remember where he was when he learned of them – the assassinations of President John F. Kennedy, Robert Kennedy and Martin Luther King Jr., the Challenger explosion.
He remembers working alongside a lab technician while at Dover when the lab tech handed him a ring and asked Hamil how old he thought the victim was based on the ring. It was a class ring from the University of Texas marked with 1975 – the same year Hamil graduated college.
There were five Pentagon victims who could not be identified by remains.
"The goal is to identify as many victims as you can," Hamil said. "Obviously, that would bring closure to the families."
Peggy Ussery is a Dothan Eagle staff writer and can be reached at aussery@dothaneagle.com or 334-712-7963. Support her work and that of other Eagle journalists by purchasing a digital subscription today at dothaneagle.com.