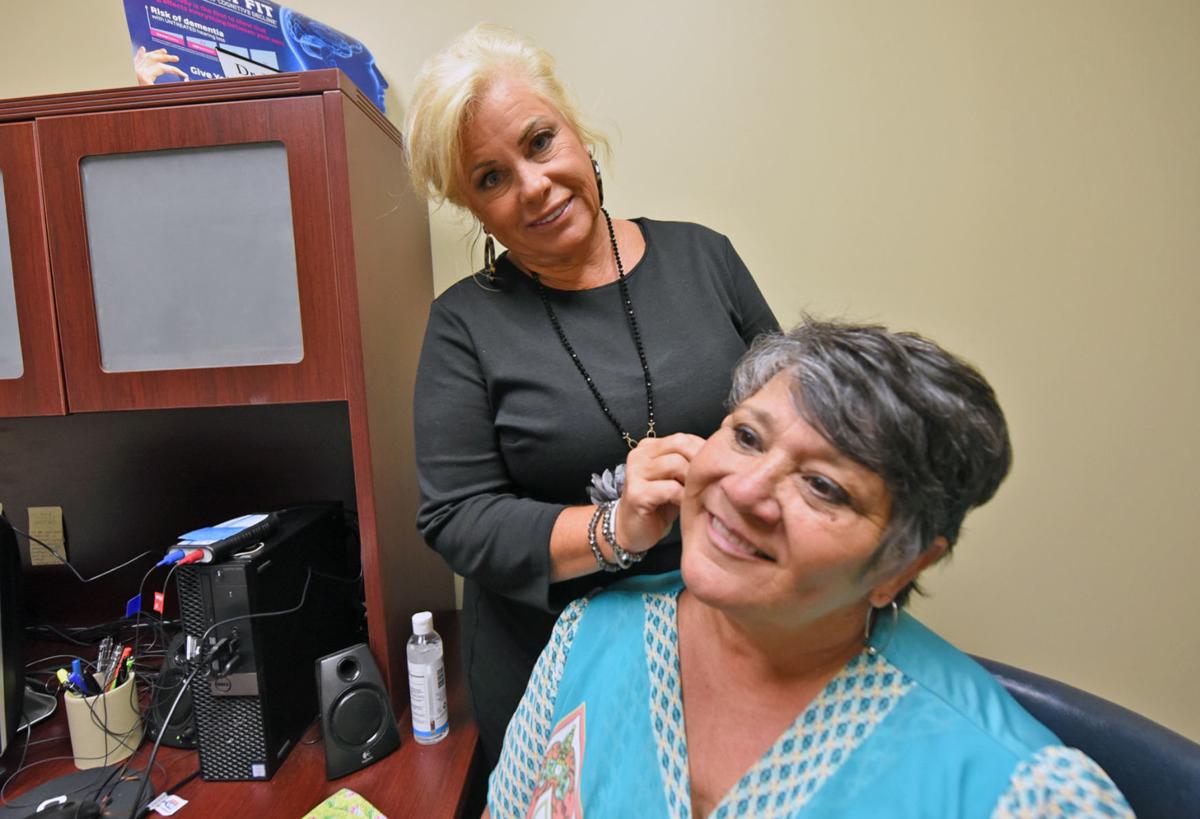 The sound of the race cars at the Talladega Superspeedway had never been so loud.
"I've never had to wear earplugs or anything like that at all because, I mean, I didn't hear well anyway," Angie McKinney said.
McKinney and her husband recently took their first trip to the speedway since the COVID-19 pandemic hit Alabama. It was also the first trip since McKinney received a set of digital hearing aids.
"I got to experience how loud it really is," McKinney said. "I've heard it in the past, but I didn't realize how loud it was until this year."
McKinney was one of six winners in the 2020 hearing aid contest held by Physicians Hearing Center and the Dothan Eagle. A house parent at the Chrysalis home for girls, McKinney was nominated by several of the girls who were living in the group home at the time. At the time, McKinney needed a new set of hearing aids but didn't have the money to cover the cost.
The 2021 hearing aid contest is still underway, and nominations will be accepted until Friday.
McKinney began losing her hearing as a child but didn't get her first hearing devices until she was a teenager. Looking back, McKinney said she always thought people were whispering about her when she was a child.
"They really weren't even whispering, they were having conversations," she said. "I could have been a part of that conversation if I could have heard the conversation."
Hearing loss runs in her family, and McKinney had gone through different devices over the years. Most devices simply amplified sound. Her digital hearing aids, however, clarify sound. McKinney said she notices the difference when she's in a restaurant and trying to carry on a conversation. She even switched from her beloved Android phone to an iPhone so she could connect her devices to her cell phone.
The winner or winners of this year's contest will receive a set of free hearing aids. If you or someone you know needs hearing aids, simply submit a short essay to be considered for the contest. A free hearing test will be conducted to determine the level of hearing loss.
A year after winning her hearing aids, McKinney still finds it hard to put in words how much her life has improved with the devices.
"People who can't hear good, that have problems with hearing, they need to imagine closing their eyes for 10 minutes and not being able to see anything and then in 10 minutes opening their eyes and being able to see everything – that's what it's like for hearing," McKinney said. "… To be able to have that clarity is just overwhelming."
Peggy Ussery is a Dothan Eagle staff writer and can be reached at aussery@dothaneagle.com or 334-712-7963. Support her work and that of other Eagle journalists by purchasing a digital subscription today at dothaneagle.com.