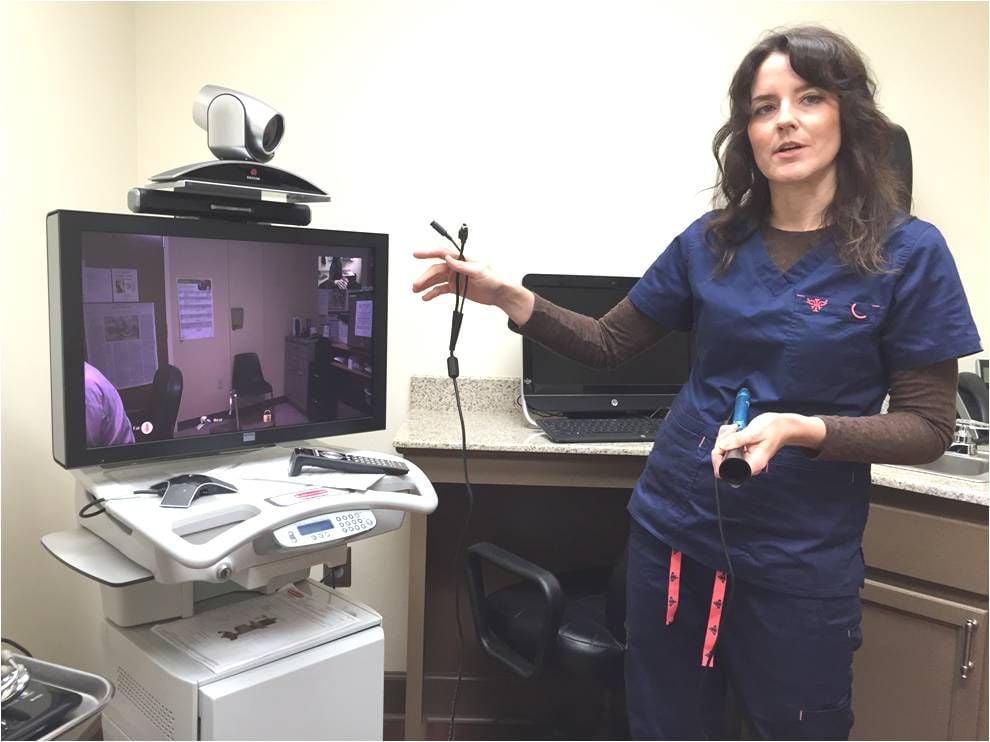 HIV/AIDS may not be in the forefront of public health consciousness as it was a few decades ago, but it remains a significant health risk. This is particularly true in rural areas where treatment options may be limited and attitudes about the disease and homosexuals inhibit testing and treatment efforts.
"Rural communities continue to face tremendous challenges in testing and treatment, particularly with moving people across the HIV care continuum (the sequential steps for treating the disease)," said Marvell L. Terry, HIV/AIDS project fellow at the Human Rights Campaign. "Challenges can include, but are not limited to racism, poverty, access to care, transportation, homophobia, transphobia and stigma."
HIV/AIDS is a major health issue in the South. A 2010 Centers for Disease Control study found that southern states had the highest rates of HIV diagnoses in the nation. The study found that while the South is home to just a third of the U.S. population, it accounts for half of all new HIV diagnoses.
Statewide numbers by the Kaiser Family Foundation show that there are about 11,979 people living with HIV/AIDS in Alabama . Alabama has the 20th largest population of HIV/AIDS patients in the nation. The state ranks No. 21 in terms of federal spending on the illness, with about $42.6 million being spent here by the national government.
According to numbers from the Medical AIDS Outreach clinic in Dothan , the number of people living with HIV/AIDS in Houston County has increased by 100 between December and March of this year. As of March 31, 538 people were living with HIV/AIDS in Houston County. In December, that number was 435. The rise is attributable to both previously infected people moving into the area and new diagnoses.
While just about anyone can contract HIV/AIDS, the group with the highest prevalence of infection in Alabama is men who have sex with men. According to Alabama Department of Public Health numbers, about 65 percent of all HIV infections are among men who have sex with men. Locally that also appears to be the case, according to Neice Danzey, an educator with the Medical AIDS Outreach clinic in Dothan.
Education, Testing, Acceptance Critical
Danzey said although efforts to raise HIV/AIDS awareness in the area are ongoing, the public's sense of urgency regarding the disease is not what it once was. Danzey said stigmas about homosexuality in the area prevent some people from seeking testing. Also, more effective treatments for the illness that are prolonging lives may also be contributing to a more cavalier attitude about the disease among those who may be at risk.
"I had one guy who came in for a test tell me that it's just one pill a day," Danzey said. "That one pill comes with some substantial side effects they may not be thinking about."
Pamela Holton, director of education for Medical Aids Outreach in Montgomery , said lack of education about the disease also contributes to its spread.
"They think they can look at someone and tell whether that person is infected – that's the farthest thing from the truth," Holton said.
Holton said an increase in understanding and education among the general public about the illness is necessary to stop its continued spread.
"People need to become more educated and they need to find more acceptance in the churches," she said. "School systems need to talk about this with the children."
Danzey said modern HIV/AIDS testing is fast and convenient. Tests are administered via a mouth swab and results can be obtained within 20 minutes.
Telemedicine clinics are a recent innovation that are helping doctors treat HIV/AIDS patients in rural areas. The clinics allow doctors to interact with nurses and patients in rural clinics via videoconferencing. Telemedicine clinics are more than just a camera and an Internet connection, however. Nurses at the clinics can use specialized tools and cameras to take measurements and other readings and provide them to doctors.
Kelly Johnston, a telemedicine nurse at the Dothan clinic, said that before the telemedicine clinics were developed, doc tors and nurses had to load up in an automobile and travel to clinics in rural areas. Because of the time spent on the road, they had a very limited amount of time to see patients. The telemedicine clinics allow them to see more patients.
Johnston said travel is a huge obstacle to many patients in rural areas needing treatment, so opening a greater window of availability is a great help.
Terry said improving access to care and prevention is critical to stopping the spread of HIV/AIDS in rural areas and providing treatment to those affected by it.
"Beyond prevention, those who are living with HIV need access to regular, competent care. This means ensuring doctors – urban or rural – can work with LGBT patients in a way that's inclusive and not stigmatizing. It means ensuring people can access health care regularly. And it means ensuring that awareness campaigns reach more people than they are today."