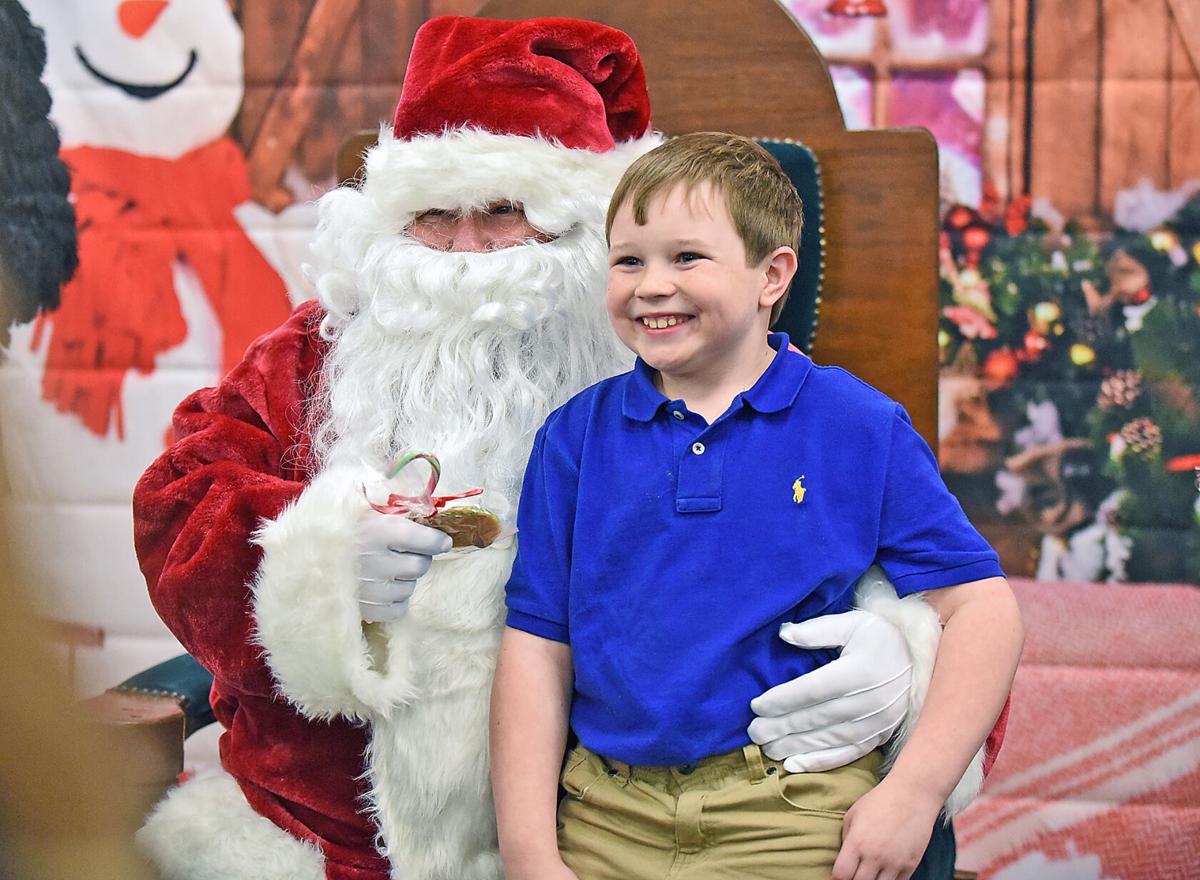 What will the holidays in a COVID-19 world look like?
Families may gather outside for their Thanksgiving meal or drop off a covered dish to loved ones. Santa will likely wear a mask while children rattle off their Christmas list from 6 feet away. Grandparents could end up watching Christmas morning over Zoom.
Whatever the season looks like, it will be different this year.
Across the country, Americans are weighing the risk of celebrating the holidays as they normally would amid fears of a worsening surge in the coronavirus pandemic. Meanwhile, The Centers for Disease Control and Prevention has urged people not to travel this Thanksgiving, especially to high-risk areas for transmission.
Locally, annual public holiday events – such as Gardens Aglow at the Dothan Area Botanical Gardens and the Dothan Downtown Christmas Festival – are still being planned, although some adjustments have been announced to accommodate public health safety measures.
At Wiregrass Commons Mall in Dothan, parents and children may notice a few differences when they visit Santa Claus at center court. Santa will be there, but children will be seated away from him as they visit, said Mark Dycus, general manager of the mall.
"Children can't sit in Santa's lap this year," Dycus said. "They'll still have a conversation with Santa and they'll be sitting nearby Santa to speak with him. It's also set up so that the photo, when it's taken, it pretty much looks like they're sitting next to Santa even though they're at a safe distance."
Cherry Hill, the company that oversees the mall's Santa photos, is also offering a virtual experience where children can visit with Santa over their computer or smart device.
Holiday shopping in general will be a little different this year. Health officials suggest online shopping or at least avoiding peak shopping hours in stores.
Dycus said in the mall, CDC and Alabama guidelines will be followed. Most stores, he said, plan to maintain a small occupancy even though occupancy restrictions have been lifted. Social distancing measures will be in place, especially at cash registers, and masks are required.
"Many of the merchants are absolute on that requirement; they will not let you in the store unless you're wearing one," Dycus said. "And many of them will provide you with a mask if you don't have one."
Major retailers will be closed on Thanksgiving Day and most are spreading out their Black Friday sales – some have already started – and offering their Black Friday deals online, according to Jon Vincent, founder and spokesperson for the website www.earlyblackfriday.com. Vincent said retailers around the country will be limiting the number of shoppers allowed in physical store locations on Black Friday.
Retailers are also offering curbside pick-up for online shoppers, Vincent said. This allows retailers to safely get merchandise to shoppers without overwhelming distribution centers. Online sales for November and December are expected to increase 33% over last year for a record $189 billion in sales, according to Vincent. On Black Friday, online shoppers are expected to spend $10.3 billion.
"If you do go to the store to shop, expect a different experience than previous years," Vincent said in an email. "Retailers take COVID-19 very seriously and will require masks, social distancing, and strict limits on the amount of people allowed in the store at one time."
Alabama's public health officials hope residents will put safety first this Thanksgiving.
Corey Kirkland, administrator for the Southeastern District of the Alabama Department of Public Health, said spending Thanksgiving and Christmas with family may be more important this year due to the pandemic, but it's more important to be safe. COVID-19 transmits easily and many people with the virus show no symptoms.
"If you're sick, don't go," Kirkland said. "If you're sick, don't host."
Kirkland said people should consider virtual dinners as a way to reach out to loved ones who don't live in the same household. FaceTime is an easy way to do that, he said.
If you do get together with family and friends, health officials are encouraging outdoor gatherings with enough spacing, masks and hand sanitizer. Keeping the event short is also a good idea, Kirkland said. Fight the urge to shake hands or hug.
With precautions, Kirkland said it is possible to stay safe and keep the spirit of the season.