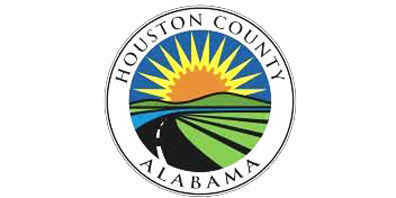 The Houston County Commission is set to approve a request to participate in the Investing in Alabama Counties (IAC), created by Association of County Commissions on Alabama to help counties plan and spend funding coming from the American Rescue Plan Act.
On Thursday the commission forwarded the IAC request to the agenda for Monday's regular meeting, when the official vote will take place.
The commission is also expected to vote on a request to make appropriation to the Houston County Extension System for $1,000 to help the Wicksburg High School skeet team go to nationals in Nebraska later this month.
The commission will also vote on a measure that would reappoint Commissioner Brandon Shoupe as the representative for the 2021-2022 ACCA Legislative Committee.
Matt Parker, president of the Dothan Area Chamber of Commerce, spoke with two other representatives to discuss two requests that will eventually bring a new hotel and residential space to the downtown Dothan area.
All other agenda items were moved to Monday's agenda, including:
Presentation from Matt Parker regarding the Economic Development Activity Report.
Request to adopt a resolution for the Municipal Water Pollution Prevention program.
Request to enter into a construction agreement with ALDOT for the resurfacing on Napier Field Road.
Requests to approve resolutions to resurface Hosea Road from Geneva County line to AL 605, Roney Road from US Hwy 431 to Walden Drive, Bethel Road from Broad Street to US Hwy 431 and Cowarts Creek Road and South Broad Street from Lucy Grade Road to US Hwy 84.
Request to award a bid for tire retread (joint bid with the City of Dothan) to the lowest bidder meeting specifications.
Request to award a bid for two Chassis Crew Cab trucks to the lowest bidder meeting specifications.
Sydney McDonald is a Dothan Eagle staff writer and can be reached at smcdonald@dothaneagle.com or 334.712.7906. Support her work and that of other Eagle journalists by purchasing a digital subscription today at dothaneagle.com.