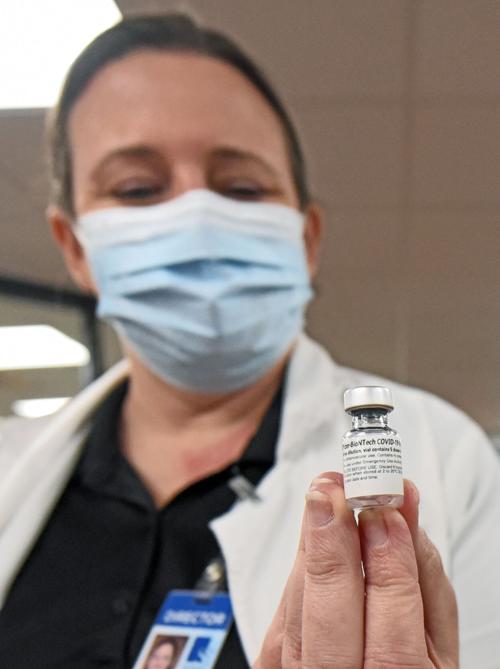 Local hospitals and health departments are now vaccinating frontline healthcare workers, first responders, and people age 75 and older.
On Monday, Feb. 8, local health departments, hospitals, and some primary care and urgent care clinics will begin vaccinating people age 65 or older and additional groups of frontline workers.
Those groups listed in the plan include:
• Food and agriculture workers
• U.S. Postal Service workers
• People who work in the education sector (teachers, support staff, community college and higher education)
• Judiciary (including but not limited to) circuit judges, district judges and district attorneys
On Monday, the Alabama Department of Public Health will fully roll out vaccinations to people identified in Phase 1b of its vaccination allocation plan, which also includes people living in congregate settings, while also beginning to implement most of Phase 1c.
In the Wiregrass, vaccinations are only being administered by appointment or pre-registration for the time-being though there are a few walk-up clinics in other areas of the state.
There are several vaccination providers in the Wiregrass, although each has a different process for administering the vaccine to the public and some have limited quantities on hand:
• Barbour County Health Department
• Mainstreet Family Care in Eufaula
• Medical Center Barbour is only vaccinating Barbour County residents by appointment-only at this time.
• Coffee County Health Department
• Covington County Health Department,
• Mainstreet Family Care in Andalusia is administering vaccinations for those registering through its portal at this link.
• Dale County Health Department
• Dale Medical Center is making appointments for its vaccine clinic, currently held two days a week. You can make an appointment by visiting dalemedical.org or call 334-443-1362 from 8 a.m. until 4 p.m. A representative will call you with the date and time of your appointment.
• Geneva County Health Department
• Henry County Health Department
• Houston County Health Department
• Dothan's Southeast Health is administering the vaccine to the public via an outdoor drive-thru clinic in its West Parking Garage. Dothan's Southeast Health has also created a portal to request an appointment by visiting southeasthealth.org/covid19vaccine/.
• Dothan Pediatric Clinic is administering shots at the Houston County Farm Center in weekly clinics. A consent form has been distributed in several local churches. Others that want an appointment can pick up a consent form at the Houston County Farm Center.
• Troy Regional Medical Center is only administering the vaccine to healthcare workers and first responders for the timebeing.
The Alabama Department of Public Health also recently created an online map of other vaccination sites, other than hospitals, that have been selected to administer the vaccine. The aim is to simplify the process when more groups qualify to receive them.
But ADPH says the state's allocation is small, so many of these locations don't have vaccine on hand, yet:
• Dothan: Mike's Southside Pharmacy, Dothan Medical Associates, P.C., AllSouth Urgent Care on Montgomery Highway
• Geneva: SARHA Geneva Family Health Center
• Troy: SARHA Doctors Center, Byrd Drug Company
The ADPH urges individuals to not call their local provider directly to inquire about appointments, but instead call the vaccine hotline or register online, if possible.
To schedule an appointment for the free COVID-19 vaccination, individuals may call the ADPH toll-free phone number at 1-855-566-5333. Telephone calls are answered from 8 a.m. until 5 p.m. seven days a week.
Due to massive call volume, callers to the COVID-19 Vaccine Scheduling Hotline are encouraged to try their call again later if they get a busy signal, state officials said.
The ADPH recently launched its online scheduling portal where people can also find the latest on drive-thru clinics, walk-in clinics, and appointment-only clinics around the state.
*On Jan. 20, the ADPH removed several hospitals as vaccination sites.