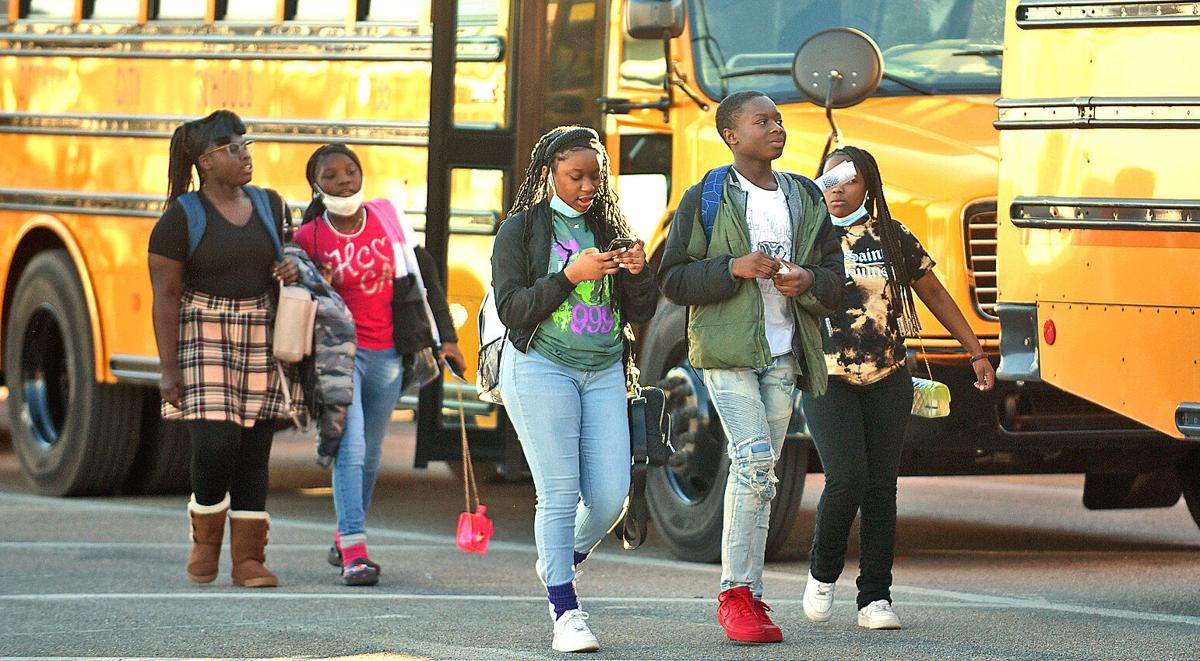 Alabama is seeing record high numbers of children hospitalized due to COVID-19 as hospitalizations statewide surpassed 2,000 people this week.
In a Friday news release, the Alabama Department Public Health (ADPH) and the Alabama Chapter of the American Academy of Pediatrics (AAP) urged parents to minimize their children's exposure to COVID-19 by using well-fitting masks in schools, minimizing exposure to high-risk settings, and getting their children vaccinated if they are eligible.
Of the 2,091 people hospitalized around the state, 71 were pediatric patients – three of those pediatric patients were in an intensive care unit, including one on a ventilator. Among the hospitalizations were also 41 pregnant women with one in intensive care and one on a ventilator, according to the ADPH news release.
"The Omicron variant of COVID-19 is extremely contagious and fast-spreading," Dr. Katrina Skinner, president of the Alabama Chapter of AAP, said. "Pediatric hospitalizations are at record high numbers, and we continue to see children with serious complications of COVID-19 infections such as MIS-C. Parents should take the current COVID-19 outbreak seriously as it poses a very real threat to the health and well-being of their children."
Daily case numbers have remained high in the state. On Jan. 13, there were 9,266 cases of COVID-19 reported in Alabama.
Alabama currently has nearly 2.25 million people who are fully vaccinated and nearly 2.8 million residents who have received one or more doses of vaccine. Health officials have continually recommended vaccination as the best way to protect against severe illness.
Of the 57 patients admitted for COVID-19 at Southeast Health in Dothan on Friday, 13 were fully vaccinated (23%); three were partially vaccinated (5%); and 41 were not vaccinated at all (72%).
There were nine patients in the hospital's ICU who were positive for COVID-19. None of the ICU patients with COVID were fully vaccinated.
The hospital's emergency room was experiencing high volumes as of Friday, and due to limited testing supplies, Southeast Health asked people to not visit the hospital's emergency room for routine COVID testing for symptoms not requiring emergency care, for return to work or travel clearance. Those with minor COVID symptoms should stay home and contact their primary care doctor, local health department or urgent care center for a COVID test. Southeast Health is still doing COVID testing in the emergency room for patients being admitted to the hospital.
Flowers Hospital had 31 COVID-19 patients on Friday.
Locally, Dothan City Schools went to virtual learning this week with hopes of returning to in-person classes on Tuesday. Houston County Schools was forced to close Rehobeth High School because of a shortage of teachers due in part to COVID-19. Daleville City Schools continued to require masks as the number of cases climbed, and other school districts continued to hope the spread would ease so they could continue in-person learning.
Only 10.5% of children ages 5-11 in Alabama have had a vaccine dose. For ages 12-17, 35.5% have received a vaccine dose.
Statewide, school districts reported more than 16,000 cases of COVID-19 this week compared to 2,940 cases last week, according to the online school dashboard.
"In the crisis of higher virus transmission with the Omicron variant, immediate measures are critical," ADPH District Medical Officer Dr. Wes Stubblefield said in the news release. "School-wide masking is at the top of the list of preventive steps that need to be implemented. Masks can still make a difference in school settings and allow students to remain in class, if properly used."
Peggy Ussery is a Dothan Eagle staff writer and can be reached at aussery@dothaneagle.com or 334-712-7963. Support her work and that of other Eagle journalists by purchasing a digital subscription today at dothaneagle.com.