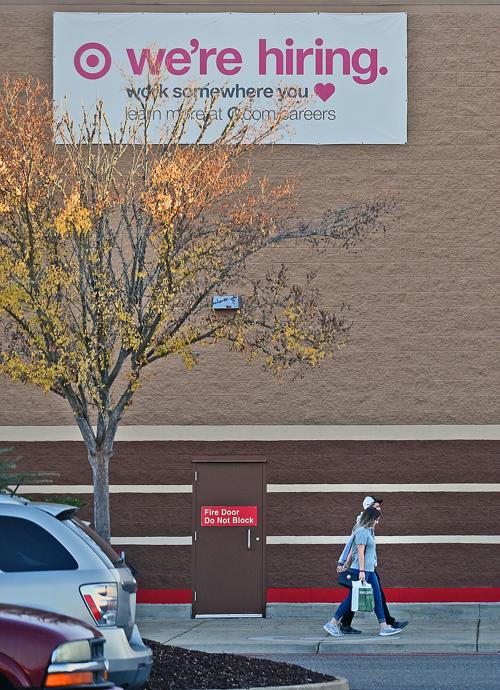 The New Year came with another jump in initial unemployment claims filed by Alabama residents.
The Alabama Department of Labor's latest figures for initial unemployment claims show residents around the state filed 10,986 claims either online or by telephone for the week of Dec. 27-Jan. 2. These are new claims first filed following a job loss and do not reflect all current active unemployment claims paid by the department.
Of those 10,986 claims, there were 8,734 initial claims filed due to COVID-19, according to the labor department – nearly 5,500 more claims than were filed the week before Christmas.
In the Wiregrass, the number of initial claims has fluctuated each week but still remain far above the number of such claims filed prior to the pandemic. At the beginning of the coronavirus pandemic in Alabama, Wiregrass residents filed 117 initial claims for unemployment.
Residents in Wiregrass counties filed 642 initial claims for the week ending Jan. 2 and 328 such claims during the week ending Dec. 26.
The following is a breakdown of claims filed in Wiregrass counties for the week ending Jan. 2 with the increase or decrease from the previous week in parentheses: Barbour County, 52 (+31); Coffee County, 91 (+51); Covington County, 79 (+43); Dale County, 84 (+25); Geneva County, 23 (0); Henry County, 29 (+7); Houston County, 194 (+97); and Pike County, 90 (+60).
As of the week ending Dec. 26, state residents had filed 5,506 claims. The week prior to that – ending on Dec. 19 – there were 7,543 initial unemployment claims filed around Alabama.
For the week ending March 14 – which was before state health orders forced businesses to close to slow the spread of COVID-19 – there were less than 2,000 initial claims filed in Alabama. Initial claims reached as high as 106,739 in early April.
Industry sectors with the greatest number of claims for the week ending Jan. 2: Industry Not Available, 4,287; Administrative and Support and Waste, 1,439; Manufacturing, 1,344; Retail Trade, 780; Accommodation and Food Services, 737; and Health Care and Social Assistance, 592.