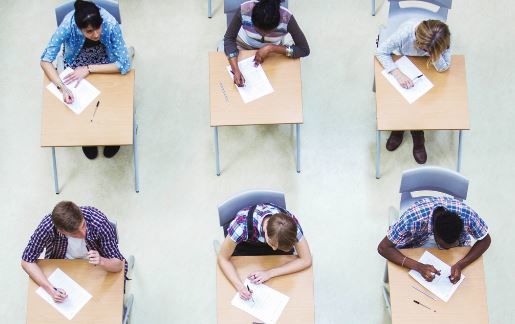 The President's and Dean's Lists at LBW Community College in Andalusia for the 2021 Spring Semester includes:
To be named to the President's List, students must be a full-time student and maintain a grade point average of 4.0.
William Gerard Boles, Andalusia
Mykel O'brian Cheatheam, Andalusia
Thomas Woodfin Clark, Andalusia
Elizabeth Boyette Cravey, Andalusia
Timothy Blake Doster, Andalusia
Makayla Yvonne Gomillion, Andalusia
Kassidy Hope Gunter, Andalusia
Hailey Breanna Hardy, Andalusia
Haley Brianna Hudson, Andalusia
Casey Dionna Inman, Andalusia
Shannon Doyle Kelley, Andalusia
Noah Kincaid Kelly, Andalusia
Kathy Leann King, Andalusia
Julia Erica Kondratyev, Andalusia
Daniah Rishae Lawson, Andalusia
Sara Elizabeth Luckey, Andalusia
Wesley Ledondre Maye, Andalusia
Sarah Elizabeth Prater, Andalusia
Elizabeth Jane Taylor, Andalusia
Max Aaron Tucker, Andalusia
Amber Nichole Wambles, Andalusia
Kira Ashley Wambles, Andalusia
Sheridan Lynn Wright, Andalusia
Georgia Catherine Adams, Banks
William Blake Carlisle, Brantley
Anna Katherine Kimbro, Brantley
Janessa Chantae King, Brantley
Clayton Neil Legg, Brantley
Brooke Renaye Pugh, Brewton
Casey Joan Humphrey, Cottonwood
Paige Diane Watson, Dothan
Meredith Grace Bell, Dozier
Shelby Cheyenne Dugger, Dozier
Jasmine Marie Whitehurst, Dozier
Jordan Rashelle Hall, Elba
Jeremy Blayne Moore, Elba
Garrett Thomas Barefoot, Enterprise
Craig Maddox Callahan, Enterprise
Hannah Hakimov, Enterprise
Lynnea Marie Moore-Brown, Enterprise
Amber Lynne Spearman, Enterprise
Alexia Paige Schreiner, Evergreen
Taylor Morgan Mount, Florala
Makayla Grace Parker, Florala
Meredith Faith Parker, Florala
Preslie Elizabeth Powell, Florala
Chase Alexander Black, Georgiana
Thalia Faith Bonilla, Georgiana
Andrew Jordan Kline, Georgiana
Kiara Elese Posey, Georgiana
Cameron Alexis Rodgers, Goshen
Joseph Jackson Blackmon, Greenville
Kaisey Delaney Jones, Greenville
Daniel Maciel, Greenville
Samuel Marshall Winters, Greenville
Marife Concepcion, Hartford
Heather Prater Corbin, Highland Home
Marcella Janay Williams, Irondale
Ashten Delayne Clark, Kinston
Jeb Scott Crosby, Kinston
Christie Ann Farris, Kinston
David William Rhodes, Kinston
Harleigh Nicole Taylor, Lapine
Marc Antonio Chatman, Lockhart
Alexander Oneil Bowden, Luverne
Jared Andrew Fuller, Luverne
Baylie Leanne Hayes, Luverne
Kellie Thomas Skipper, McKenzie
Shelby Dawn Vickery, McKenzie
Mary D. Whitehead, McKenzie
Jason Cartez Mitchell, Opp
Christopher Adam Pierce, Opp
Bianca Gianna Smith, Ozark
Karsyn Allie Kemsel, Prattville
Katrina Irene Fowler, Red Level
Daria Kashmir Dumas, River Falls
Aleah Rae Thomas, Robertsdale
Chester Lee Holley, Samson
Chase Anthony Simmons, Samson
Hannah Grace Payne, Skipperville
Jackson Marshall Blair, Troy
Maranda Michelle Knight, Troy
James Lawson Scarbrough, Troy
Damian Alexander Huff, Fort Walton Beach, FL
Triston Cole Hilburn, Fayetteville, N.C.
To be named to the Dean's List, students must be a full-time student and maintain a 3.5-3.99 grade point average.
Anabell Elizabeth Bryant, Andalusia
Robinson Howard Carpenter, Andalusia
Raygen Wenzel Clarke, Andalusia
Logan Reid Cobb, Andalusia
Elizabeth Breanna Coleman, Andalusia
Jesse Robert Coon, Andalusia
Kinsey Elise Couch, Andalusia
Sadie Karoline Crum, Andalusia
Michael Tyler Frazee, Andalusia
Madison Montes Harrison, Andalusia
Channing Riordan Kelley, Andalusia
Madison Brooke Long, Andalusia
Alyssa Faith Maddox, Andalusia
William Ashton Mayhall, Andalusia
Chloe Renee Mikel, Andalusia
Ashlyn Chaney Nall, Andalusia
Amber Bonita Ramer, Andalusia
Julia Marie Sanders, Andalusia
Camaya D Stoudemire, Andalusia
Sarah Michele Taylor, Andalusia
Kaylee Alexis Vaughn, Andalusia
Tara Chantelle Watson, Andalusia
Jaci Maree Williamson, Andalusia
William Crawford Aaron, Auburn
Miranda Jade Black, Banks
Shelby Paige Carpenter, Brantley
David Clark Michaels, Cecil
Allurah Desirae Matthews, Daleville
Jessica Rae Harrell, Dozier
Amanda Joi Hudson, Dozier
Levi Jaadee Carnley, Elba
Ashley Marie Ayers, Enterprise
Garrett Edward Bogart, Enterprise
Armando Gomez, Enterprise
Alice Kay Scruggs, Evergreen
Kegan Taylor Johnson, Florala
Joseph Trammel Maycan, Florala
Hunter Daniel Truman, Florala
Ragan Seth Bozeman, Georgiana
Ryan Weston Bozeman, Georgiana
Janiya Janai Jones, Georgiana
Jazmine Hailey Renee Stroud, Georgiana
Jordan A Ogletree, Gilbertown
Graci Lane Williams, Glenwood
Brittany Leann Lester, Goshen
Kenneth Luke Qualls, Goshen
Abigail Elise Jones, Grady
Emily Victoria Spires, Grady
Bianca Renee Alcena, Greenville
Eden Channing Black, Greenville
Halle Collins Black, Greenville
Stephanie Bozeman, Greenville
Kenith Brent Cartwright, Greenville
Daijah Lanae Gavin, Greenville
Jonathon Ryan Jones, Greenville
Christina Ann Massenburg, Greenville
Ruth Anne Nimmer, Greenville
Davicia Michele Oliver, Greenville
Lauren Virginia Powell, Greenville
Danaysia Lakhia Smith, Greenville
Tiffany Valentine Weigel, Greenville
Olivia Noel Williams, Greenville
Storm Kendrick Hogan, Hartford
Jamia Rashayla Shepherd, Highland Home
Jonson Barrett Crawford, Honoraville
Brooke Maxine Pooler, Huntsville
Haley Michelle Collins, Kinston
Matthew Sean Davis, Kinston
Amber Nicole House, Kinston
Zachary Slade Jacobs, Kinston
Courtney Morgan Lunsford, Kinston
Aerielle Marche Sanford, Lapine
Emiya Janae Tolbert, Lapine
John Preston Owens, Luverne
Tanner B Simmons, Luverne
Angela Diane Strickland, Luverne
William Blakely Tomlin, Luverne
Lindsey Claire Mecom, Mobile
Hunter Nicholas Redding, Mobile
Fernando Martinez, Montgomery
Christopher Isiah Mixon, Montgomery
Samantha Amanda Brooks, Opp
Kate-lyn Chelsey Maloy, Opp
Jaxxon Cole Batson, Red Level
Kade Bryant Green, Red Level
Sydny Leigh Morrow, Red Level
Dionte Jacques Brantley, Rutledge
Caitlin Leeann Terrell, Scottsboro
Hayden Mclain Maxey, Theodore
Aubrey S Earles Maulden, Troy
Dylan Michael Galler, Troy
Liliana Erotida Goodson, Troy
Trevor Todd Mcknight, Troy
Tiffany Hilburn, Fayetteville, N.C.