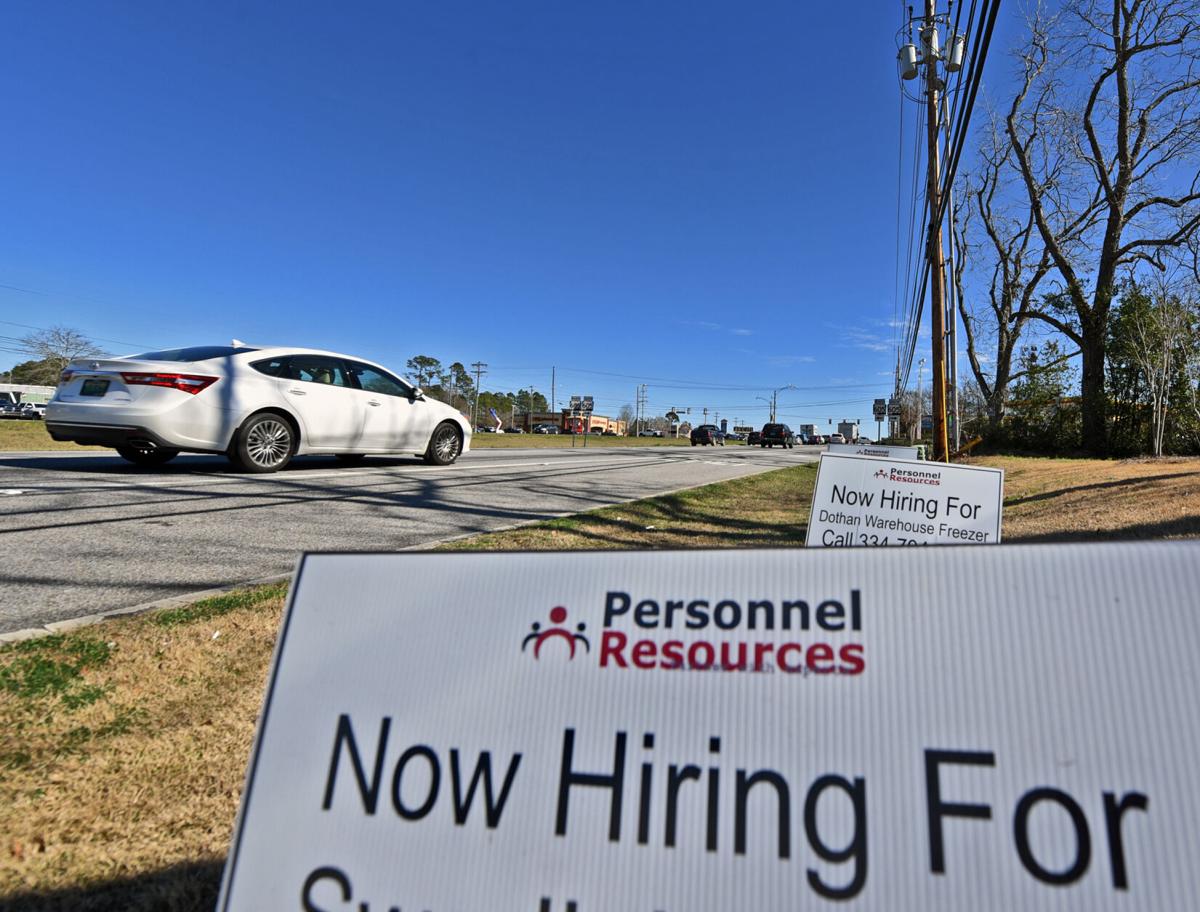 There were more than 12,000 initial unemployment claims filed in Alabama last week.
The latest figures released by the Alabama Department of Labor showed that claims filed for the week of Feb. 7-13 were down by more than 1,300 claims from the previous week.
In all, there were 12,087 initial unemployment insurance claims filed either online or by telephone during the week ending Feb. 13 with roughly 6,955 of those claims related to COVID-19. Initial unemployment claims are those first filed following a job loss and do not reflect the total number of claims paid.
Wiregrass counties had 749 initial claims filed during the same period – nearly 100 fewer claims than the previous week.
For the week ending March 14, 2020 – which was before state health orders forced businesses to close due to COVID-19 – there were less than 2,000 initial claims filed in Alabama. Initial claims reached as high as 106,739 in early April. The Wiregrass had only 117 initial claims filed as the pandemic took hold in Alabama and reached a high of 5,134 the week ending April 4, 2020.
Here is a breakdown of initial unemployment claims filed the week ending Feb. 13 for local counties with the increase or decrease from the previous week in parentheses: Barbour County, 74 (-23); Coffee County, 86 (-3); Covington County, 72 (-35); Dale County, 114 (-17); Geneva County, 63 (-14); Henry County, 32 (-9); Houston County, 216 (-34); and Pike County, 92 (+44).
While most claims filed do not have an industry identified, sectors that had the greatest number of initial claims for the week ending Feb. 13 were administrative and support and waste management and remediation services followed by the retail and manufacturing sectors.
Peggy Ussery is a Dothan Eagle staff writer and can be reached at aussery@dothaneagle.com or 334-712-7963. Support her work and that of other Eagle journalists by purchasing a digital subscription today at dothaneagle.com.