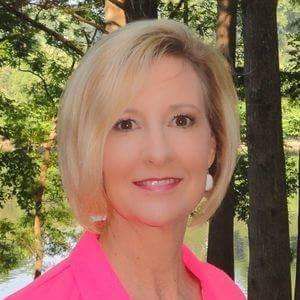 Becky Gerritson was unsuccessful in unseating U.S. Rep. Martha Roby in a Republican primary earlier this year, but circumstances have given her a second shot – albeit a long shot – to defeat Roby in the general election.
Anger with Roby's decision to withdraw her endorsement of Donald Trump has sparked a movement to write in Gerritson's name on the ballot next Tuesday. Gerritson recently participated in a Q&A with the Dothan Eagle concerning the election:
DE: How do you feel about your chances to win as a write-in candidate?
BG: This citizen-led write-in campaign for me would take a miracle to win. This specific write-in race will be even harder because I am forbidden by the GOP to personally campaign, use any of my financial resources or my massive email lists to campaign as a " write-in. " This campaign was started by and is completely in the hands of the grassroots voters in Alabama ' s second district. It ' s solely up to them to get the word out and do any advertising. So I fully understand that it would take a miracle to win.
DE: Why do you think that many Republicans in this area were so angry with Martha Roby when she withdrew her endorsement from Donald Trump?
BG: Many people understand that President Obama ' s " fundamental transformation of America " is fully underway and they believe that this election is the most important one in our lifetime. They soberly realize what ' s at stake and that we must do everything to stop the democrats from winning the White House. When Rep. Roby announced that she would not be voting for the Republican Presidential nominee, Donald Trump, they believed that she was only helping Hillary Clinton. They vowed then that they would not be voting for Rep. Roby ever again. Many have told me that since she will not be voting for Trump but that she will be writing in the candidate of her choice for president, they have taken her lead and they will be writing in the candidate of their choice for U.S. Congress, Becky Gerritson .
DE: If you win this election and Donald Trump wins the presidential election, how would you work with him in Congress?
BG: I would be honored to work with a man like Donald Trump. I believe that he will work hard to remove the governmental burdens that suppress job creation, weaken our military and stifle our religious liberty. Unlike the majority in government today , Mr. Trump has actually held and been a job creator. He understands the intricacies of business and finance and that is something our leadership has lacked for decades. I admire Mr. Trump ' s rejection of political correctness and his willingness to break up the political elites and their perpetual cronyism. These are assets that we will all benefit from. I am willing to fight hard with him to make America great again.
DE: Do you believe Donald Trump is a conservative? Would he fit in with the T EA Party?
BG: Trump is not as conservative as I am but I believe that he has surrounded himself with many principled and well respected conservatives, to include Sen. Jeff Sessions, Gov. Mike Pence, Dr. Ben Carson and others. The TEA Party principles are simple and I think many of Trump ' s policies fit right in: limited government, respect for the U.S. Constitution, personal responsibility, transparency and fiscal responsibility.
DE: What would your main legislative priorities be if you are elected to Congress?
BG: As a military wife for 24 years living both overseas and stateside, I believe our federal government has no greater obligation than to provide a strong military to its citizens and to take care of all who serve , both during their service and once they return home. If elected, I will fight for Maxwell-Gunter and for F ort Rucker as they remain crucial to our ability to defend our people. I will advocate for a robust, smart military budget to make sure our soldiers have everything they need to be safe and successful. I am alarmed at how our own government has bullied Christians into silence. Our right to live and work in accordance with our religious beliefs is under attack we must remove the government policies that undermine those rights. We must allow people and institutions the freedom to continue to tell the truth about marriage and work to oppose policies and regulations that provide special privileges based on s exual o rientation and g ender i dentity. I would work with other members to pass and ratify a constitutional amendment to enact term limits. One of the reasons we are in the mess we are in is that we have career politicians who care more about special interests than their constituents. Term limits will reduce the power of the political elites and the systemic cronyism that we see every day with our elected officials.
DE: What do voters need to do on election day to cast a write-in ballot for you or any other write-in candidate of their choosing?