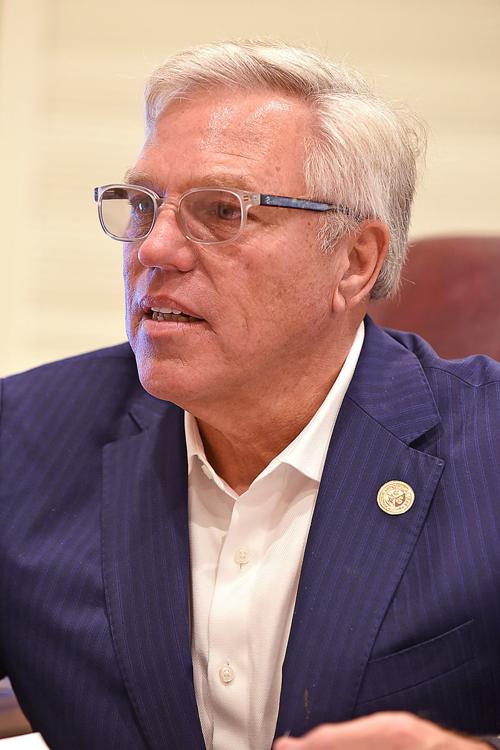 Mike Schmitz, Dothan school board chairman and former mayor, was appointed a civilian aide to the secretary of the Army during a virtual investiture ceremony on Thursday.
"The Army is open for business, and we're looking for the best of the best," Army Secretary Ryan D. McCarthy said in a news release. "Now more than ever, CASAs with strong community connections like Michael are needed to help recruit in a digital environment. The COVID pandemic has changed our rules of engagement within communities; however, I'm confident that force enablers like our CASAs will ensure the Army makes mission."
Civilian aides promote good relations between the Army and the public and advise the secretary on regional issues.
Each state, the District of Columbia and the five U.S. territories have at least one civilian aide to provide vital links between the Army and the communities they serve.
Civilian aides are usually business or civic leaders who possess a keen interest in the welfare of the Army and their communities.
Civilian aides serve a two-year term without compensation. Terms may be extended to a total of 10 years. The secretary may recognize a civilian aide as a CASA emeritus after 10 years of service with distinguished service.
"I am extremely honored and humbled to be given the opportunity to serve as a civilian aide to the secretary of the Army for Alabama (South)," Schmitz said. "Having four brothers and a father who all served in the military, I have seen the challenges that they and their families faced as they dedicated their lives to serving our country. I look forward to serving as the voice for families like theirs. I will continue to tell the story of the U.S. Army and its impact on the great state of Alabama and the U.S."
Schmitz is the founder of Mike Schmitz Automotive Group, which was named by Time magazine as one of the top 50 auto dealers in the U.S. He also was inducted into the Dothan Business Hall of Fame.
He served as Dothan's mayor from 2009 to 2017.
Get local news delivered to your inbox!
Subscribe to our Daily Headlines newsletter.