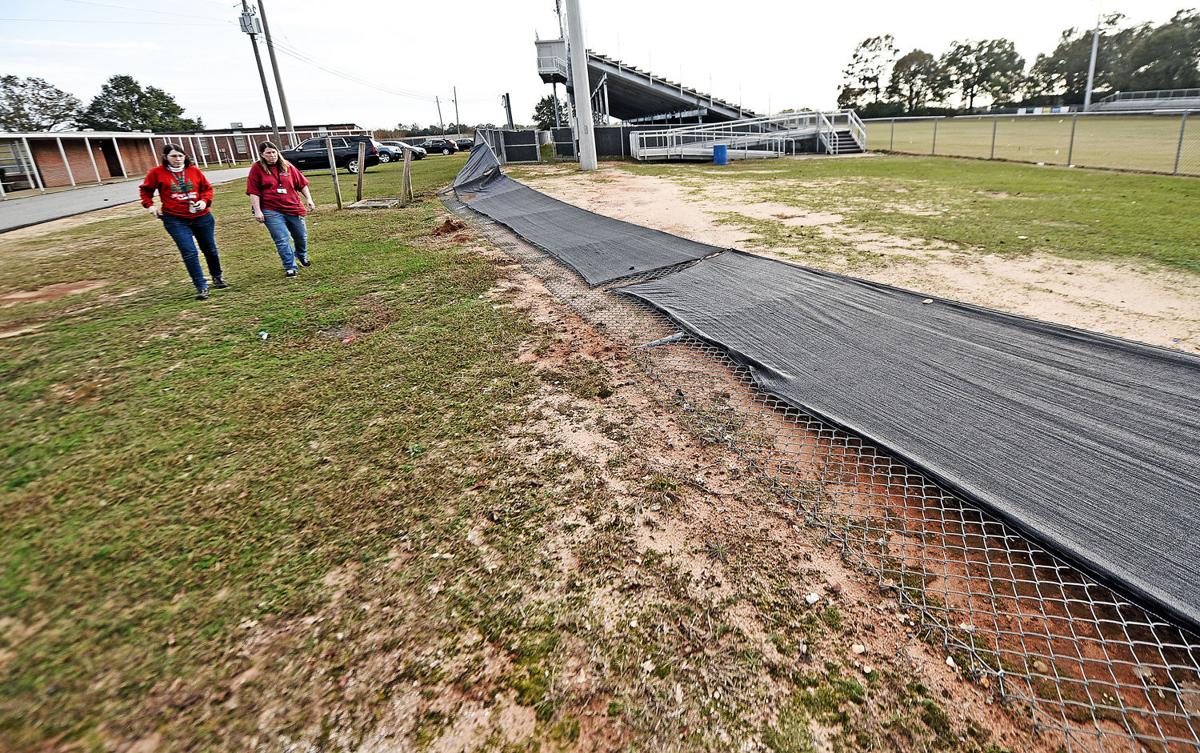 Officials with the National Weather Service have confirmed one tornado touched down in western Dothan on Sunday as part of several thunderstorms that rocked the area.
Dothan-Houston County Emergency Management Agency Director Chris Judah confirmed a tornado briefly formed in the area of Chloe Court between 1:30 and 2 a.m. Sunday. The touchdown was so brief that the radar did not indicate the tornado.
"It was initially thought to be a microburst," Judah said after accompanying NWS officials on an assessment of damaged areas in Houston County Monday. "The cell through Chloe Court in west Dothan did produce the beginning of a tornado, either a low F1 or F0."
Elsewhere officials also evaluated Wicksburg High School, where storms twisted some awnings and produced light damage to other facilities. Judah said that damage – and some light damage at Houston County High School – was not the result of a tornado.
The damage did not delay or close those schools Monday.
A frontal boundary passed through the area this weekend, triggering heavy storms that lasted from Saturday night through early Sunday morning. Judah urged residents to purchase weather radios and sign up for weather alerts like phone-based Code Red given the timing of this weekend's storms.
"A lot of times in the middle of the night, it is hard to warn people in time," he said. "With 60 mph winds, depending on the trajectory of sirens, it can be hard to hear them -- especially inside."
Meanwhile Judah and other officials continue to monitor local rivers following a deluge of rain this weekend. The National Weather Service in Tallahassee, Florida, noted most areas in the Wiregrass received 5 to 7 inches of rain this weekend on its Twitter account.
Judah said rivers and streams in Houston County are fine as of now. He cautioned the recent wet weather could further damage trees weakened during Hurricane Michael.
Get local news delivered to your inbox!
Subscribe to our Daily Headlines newsletter.