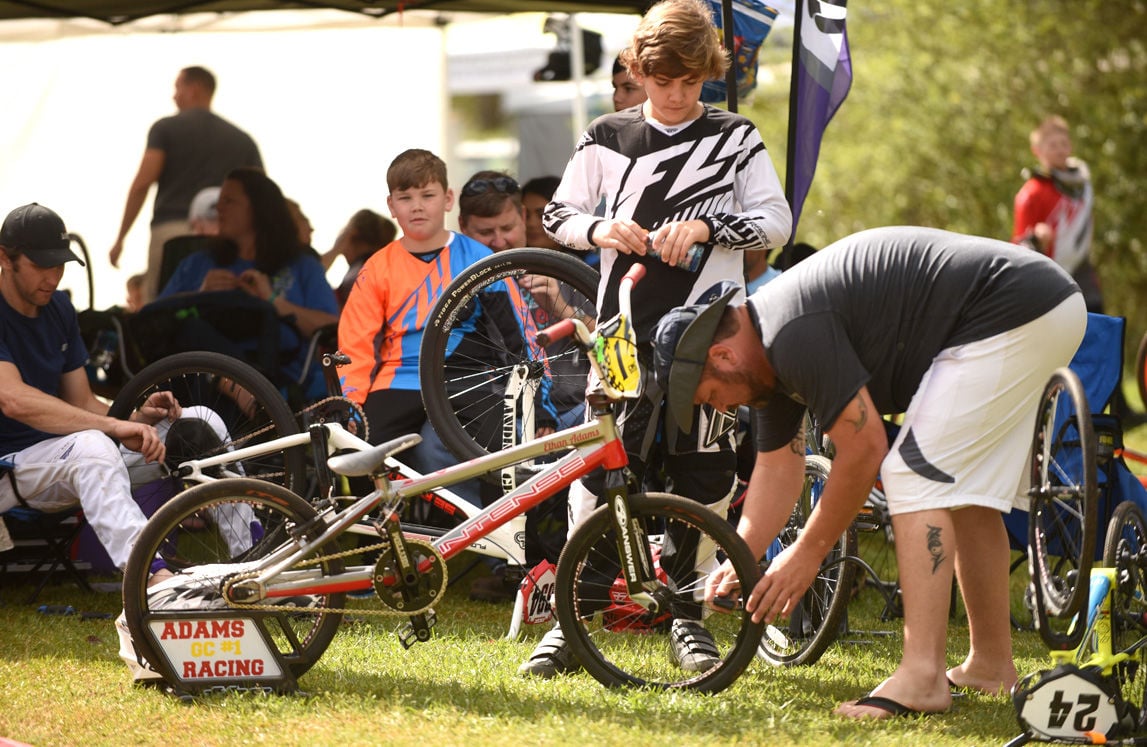 Circle City BMX is gearing up for its third national race, and this one is expected to bring in more riders than any past competition held at the Westgate Complex track in at least 10 years.
The USA Circle City BMX Nationals will be hosted in Dothan on Feb. 26-28, thanks in part to the local volunteer group that operates and maintains the track.
"From the volunteer side of it, we have a great group of six to 10 people that help people set everything up. We also help them take everything down. At other tracks, they don't get that normally," Travis Roettgen, track operator, said. "They know when they come that they can expect that kind of hospitality."
Roettgen said there will be 45 to 60 volunteers, all parents of BMX bikers, who help with maintenance, concessions, and parking throughout the competition weekend.
The Circle City Parents and Riders Association, a nonprofit group, is excited about getting picked to host nationals again this year. Their last national competition was in June 2019, but a bigger crowd is expected this year because Roettgen says competitions held earlier in the year attract more riders.
At last year's race, there were about 1,500 riders, but Dothan Leisure Services Director Alison Hall said she expects 2,500 athletes for the two-day event.
During Tuesday's city commission meeting, Hall presented a request for funding some improvements to the track, which was built in 1984.
"We certainly would like to help make improvements so that we welcome all these athletes to the site," she said.
She is requesting $102,098 for asphalt work and new fencing, which hasn't been replaced in nearly 40 years.
Roetggen is optimistic about being able to update the facility, already seen as a great venue to host large events because of the large parking lot, track layout, and ideal spectator area.
He said he and other parents enjoy hosting the events, and likes that local riders can get a competitive edge being able to compete on their local track.
Commissioner David Crutchfield and Dothan Mayor Mark Saliba noted that the Circle City BMX group takes care of the track year-round, runs regional tournaments, and has only asked for minimal assistance from the city in the past.
"This national tournament could be our foot in the door for more national tournaments in the future, so we're hoping that the improvements that we're doing here will make the experience of those BMX riders and contestants even more enjoyable so that we can bring them back again," Saliba said.
As one of the biggest local tournaments Dothan occasionally sees, the economic footprint is large.
Roettgen said the indirect economic impact to the city for past national races has been between $2 million to 2.5 million.
"Even though there are some that come and bring their RVs, they're usually bringing a family. Usually one or two people in the family are participating in the event and they bring the entire family. They say here, some do in RVs and some in our hotels," Saliba said. "Most of the time, they're out shopping, they're out buying food, eating dinner and so it's just another one of those pieces in our sporting crown that makes Dothan a place that's enjoyable to come to for events like that."
Hall said she is looking forward to a "fantastic event" in February, and excited that the local nonprofit group has a chance to showcase the track, which she called "a hidden gem in Westgate."