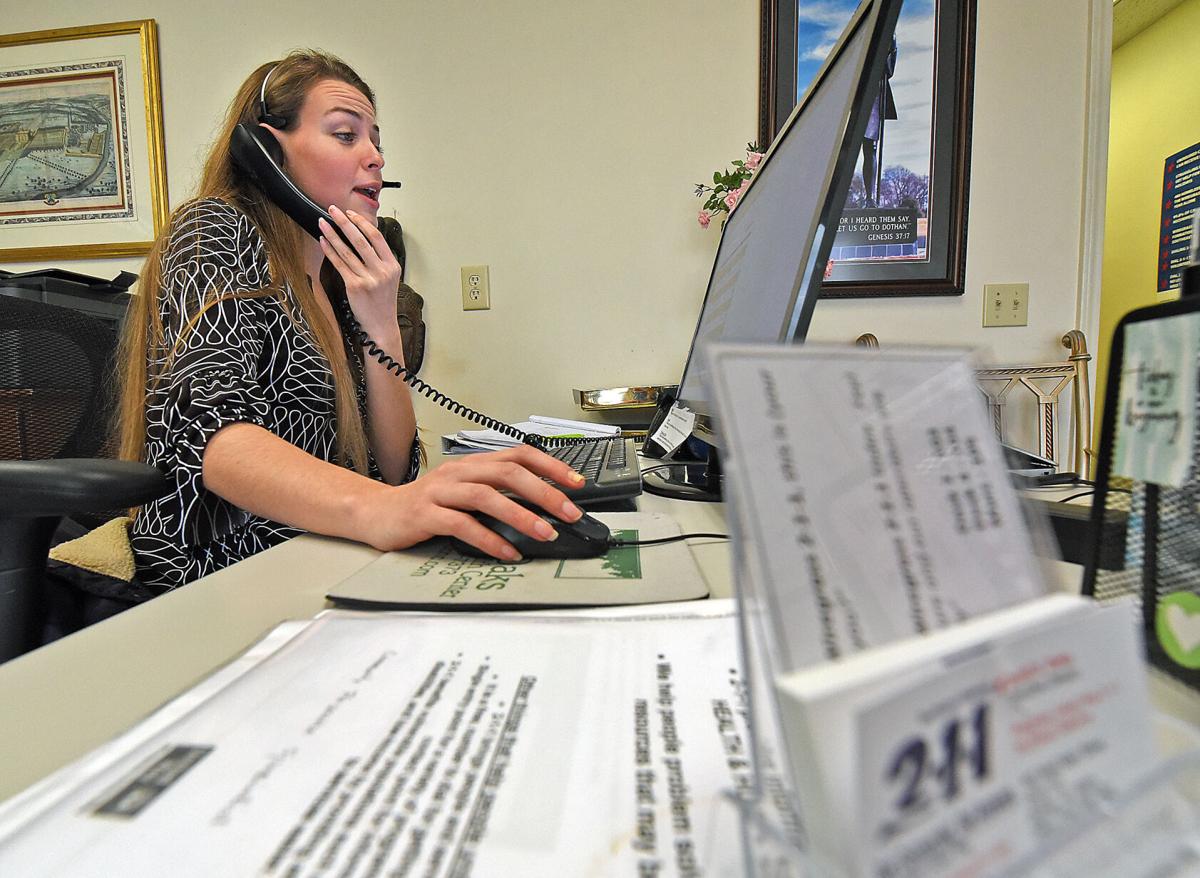 An elderly man with cancer needed gas money to go to his doctor. A homeless woman caring for a younger sibling needed a place to stay. Another woman was having problems with her carbon monoxide alarm. An elderly woman needed grief counseling. A 40-year-old veteran was struggling to pay his electric bill.
They all called 2-1-1 and were directed to help.
Over the past year, many of the calls Wiregrass 2-1-1 have come from those seeking help for the first time due to COVID-19.
Such as a mother who lost her job and needed help paying her utilities; or, a woman, released from the hospital during the pandemic, who needed help getting groceries while in isolation. There was a young man who needed help paying his mortgage and utilities after he lost hours at work while caring for his mother who tested positive for COVID-19.
Thursday, Feb. 11, is National 211 Day. There are 2-1-1 call centers around the country that help people find the services, resources and information they need.
Wiregrass 2-1-1 is going into its 14th year since the Wiregrass United Way obtained a start-up grant from the Wiregrass Foundation for a call center to cover seven counties in Southeast Alabama. Volunteer call specialists began taking calls in 2008.
The concept is simple enough. Someone in need dials 2-1-1 on their phone and explains their situation to a call specialist. If they need assistance of some kind – food, housing, utilities – callers are directed to local agencies and organizations that can help. It's like one-stop resource for social services and information available 24/7.
Since its start, Wiregrass 2-1-1 has answered 188,867 calls and made 335,505 referrals.
In the nonprofit center's first full year, it took about 6,000 calls. Since then, the call center has taken as many as 20,000 calls in a single year.
David Duke, executive director of Wiregrass 2-1-1, said a lot has changed in how the center operates.
In 2018, Hurricane Michael knocked the call center's phone lines out and other call centers around Alabama stepped in to answer calls. The natural disaster led to changes – laptops took the place of desktop computers and phone calls are now answered through the internet rather than a phone line. But, the hurricane also led to Wiregrass 2-1-1 reaching more people through Facebook. You can even text 2-1-1.
"Over the years we've grown to not just be a place that provides resources for those who may be struggling to get by," Duke said. "We're here for people struggling to get by and not knowing where to go or what to do, but we're also here in times of disasters … where everybody could be affected."
Wiregrass 2-1-1 also guides people to volunteer opportunities and how they can give back to their community.
The changes forced by Hurricane Michael actually helped during the current pandemic. The internet and web-based capabilities enabled call specialists to work remotely. During the first month of the pandemic in Alabama, March 2020, the center's calls increased by 84%. While the office has reopened, most call specialists still work remotely, Duke said. Duke and Resource Manager Marc Cronin can directly communicate with call specialists working remotely and can even monitor calls if need.
The center has even been able to train new volunteers remotely.
"It's been tough, but we've also found out how tough we can be," Duke said.
Many of the center's call specialists are older volunteers and answering calls remotely has allowed them to keep working.
"They are extremely good call specialists and also really good at listening and understanding the needs of those who are hurting right now," Duke said.
Peggy Ussery is a Dothan Eagle staff writer and can be reached at aussery@dothaneagle.com or 334-712-7963. Support her work and that of other Eagle journalists by purchasing a digital subscription today at dothaneagle.com.