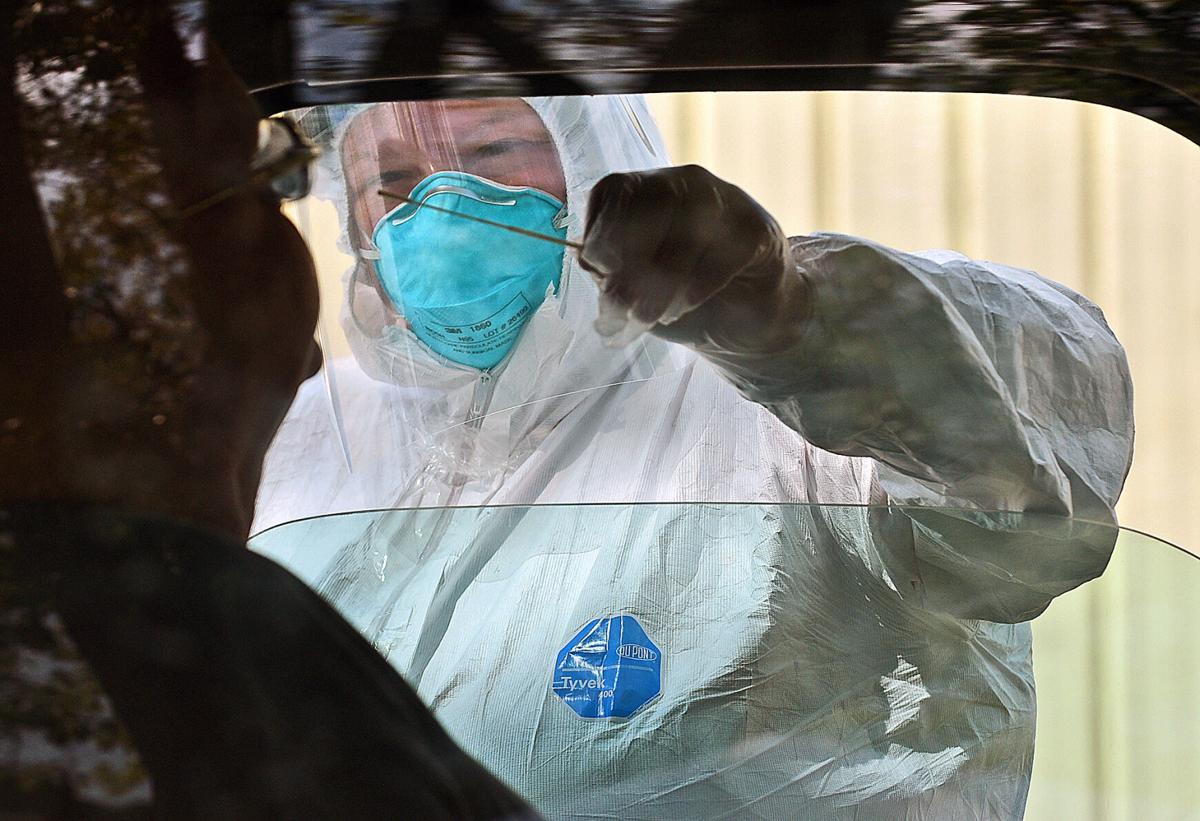 Healthcare providers and chronically ill patients in Alabama could begin receiving the COVID-19 vaccine as soon as mid-December, a press release from the Alabama Department of Public Health stated Monday.
News of the vaccine's anticipated distribution may seem like an early holiday gift for local nursing homes and hospitals in the regional healthcare hub, which have struggled to keep the virus at bay.
The ADPH's website reported that Dale County, which has disproportionately struggled with deaths associated with COVID-19 out of Wiregrass counties – many of which have been attributed to two Ozark nursing homes, logged 54 COVID-related deaths as of Monday. One death was subtracted since the last report and has since been attributed to another county.
The other seven Wiregrass counties the Dothan Eagle has been tracking since the beginning of the pandemic – Houston, Pike, Covington, Barbour, Henry, Geneva, and Coffee – have had 97 confirmed deaths attributed to the virus and another 23 probable deaths.
U.S. Army Gen. Gustave Perna, chief operating officer of Operation Warp Speed, recently spoke with State Health Officer Dr. Scott Harris about the rapid progress which will make it possible for an initial supply of vaccine products to be available in the state as soon as a vaccine is authorized.
Large amounts of vaccine from different companies have already been produced and stored while clinical trials are ongoing. Extraordinary precautions are taken to protect the stockpiles of vaccine, including armed guards. The federal government will allocate initial vaccine supplies to states and jurisdictions.
The U.S. Food and Drug Administration (FDA) is expected to take about two weeks to review vaccine products. As soon as the FDA makes its review, the Advisory Committee on Immunization Practices will study the data and make recommendations. After the FDA confirms a COVID-19 vaccine is safe and effective and when an Emergency Use Authorization is received, vaccine kits will be shipped to several locations statewide and pre-positioned to provide immunizations in Alabama.
The ADPH is following its three-phased COVID-19 vaccine plan. ADPH continues to enroll community partners in its statewide population-based immunization electronic registry system, ImmPRINT (Immunization Patient Registry with Integrated Technology) to provide COVID-19 vaccine. These include private sector partners including medical facilities and health care providers that will administer the vaccine. Persons identified to receive vaccine first include healthcare workers and first responders.
All Americans can receive their initial vaccine treatment without any charge, including people with no health insurance. Perna and Harris emphasized the goal is for all people to have access to the free vaccine regardless of their financial status or location. Distribution of the vaccine will be made equitably to those most at risk, the chronically ill and seniors in all 67 Alabama counties.
A new proprietary software program called "Tiberius" links databases that track every COVID-19 vaccine dose from manufacture to patient inoculation. Most vaccine candidates require patients to receive two doses at a certain time interval apart.
Get local news delivered to your inbox!
Subscribe to our Daily Headlines newsletter.