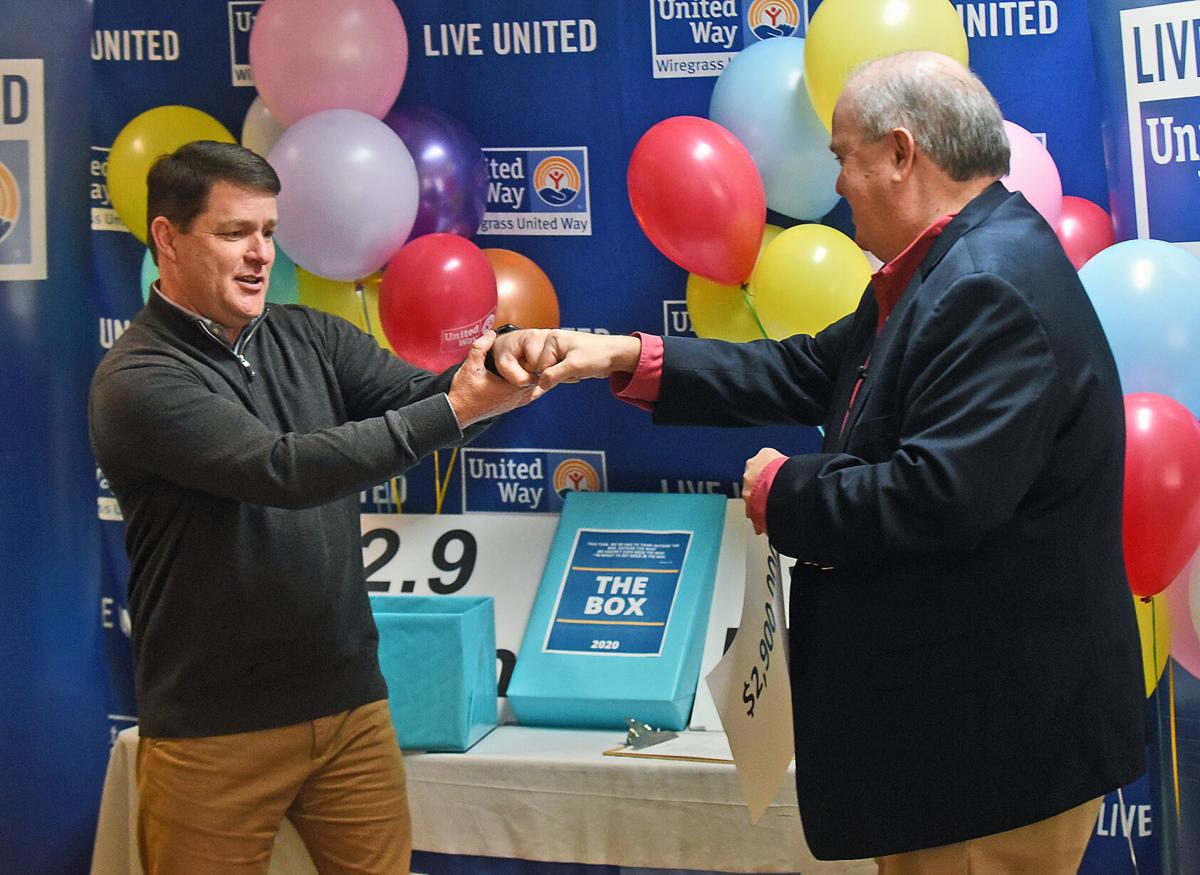 Wiregrass United Way (WUW) officials and volunteers spent the year "thinking outside of the box" because of the COVID-19 pandemic. Trying to meet fundraising goals was difficult given the circumstances, but with the help of local donors and community members, the organization has reached a feat most thought impossible.
WUW had a fundraising goal of $2.9 million for the year 2020, which came to a close the last day of January. As of Jan. 31, WUW CEO Walter Hill said his spreadsheets showed exactly $2.9 million to the penny.
"Thanks to some incredibly generous people throughout the Wiregrass who gave above and beyond what they had already given we reached our exact goal," Hill said. "In our office there were tears; it was a joyful day because of so many people in the Wiregrass."
WUW was under a challenge by the Wiregrass Foundation that stated if its goal was met by Jan. 31 then the foundation would give $400,000 to add onto the total for partner agencies.
"It's almost as if a higher power was involved with all this," said Troy Fountain, president of the Wiregrass Foundation. "The Wiregrass Foundation is excited to fulfill the $400,000 on top of the $2.9 million."
Hill said he told multiple people that meeting the goal this year just wasn't possible.
"I won't ever say that again," Hill said. "I've learned that anything is possible in the Wiregrass especially when you have tremendously generous people who want to make the community the best it can be."
Hill offered his thanks to campaign chairs and board members for their extended help with raising money. He also noted that reaching the goal wouldn't have been possible without small donations from community members.
"We had people giving $15 and $20 and apologizing, wishing they could give more," Hill said. "I kept saying it adds up, and you can see that it added up to a lot."
With the added amount from the Wiregrass Foundation, WUW leaves 2020 with a total of $3.3 million.
Sydney McDonald is a Dothan Eagle staff writer and can be reached at smcdonald@dothaneagle.com or 334.712.7906. Support her work and that of other Eagle journalists by purchasing a digital subscription today at dothaneagle.com.