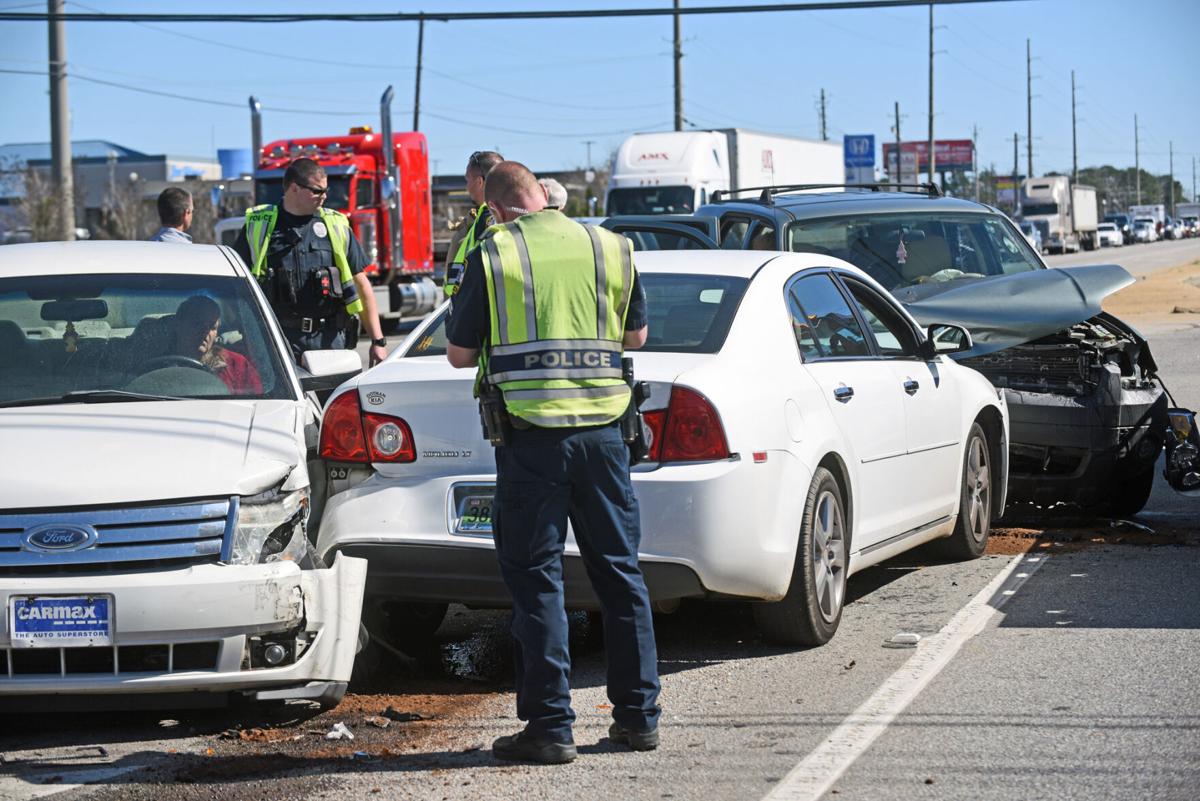 The Dothan Police Department and Dothan Fire Department responded to a head-on collision at the intersection of Ross Clark Circle and Denton Road shortly after 10:45 A.M. on Tuesday.
The accident occurred when a SUV ran a traffic light, side swiping a car, that spun into two vehicles waiting at the Denton Road turn lane on Ross Clark Circle.
No serious injuries were reported in the accident and no one was transported by ambulance to a hospital.
Follow photographer Jay Hare on Twitter @JayHare