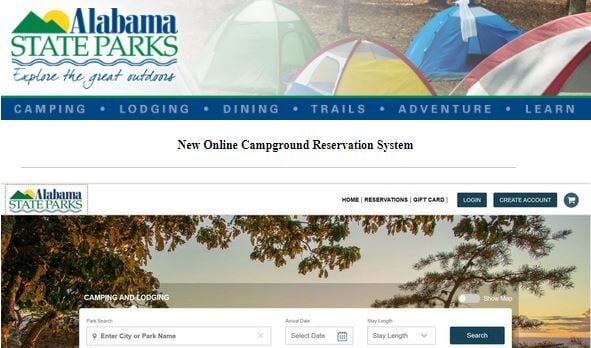 For folks who are ready to take some time to get out and go camping in Alabama either at a campsite or in a cabin, a new, user-friendly system will soon be ready to take your reservation.
Alabama State Parks has announced a transition to a new reservation system coming during August that will allow users to create custom accounts, view availability of camp sites and cabins for a year, multiple bookings, and reservation history information.
In preparation for the launch, online reservations will not be taken between Aug. 2 and Aug. 13 for campsites or camping cabins. To make a reservation or modify an existing reservation scheduled to arrive before Aug. 11, 2020, please call the park for assistance. Note: No reservations or modifications for campsite or camping cabins with arrival dates after Aug. 11, 2020 can be processed on the phone or online between Aug. 2 and the launch of the new system. These changes only relate to camping reservations. Lodge rooms, standard cabins(not camping cabins), chalets, and cottage reservations are not affected.
Be the first to know
Get local news delivered to your inbox!