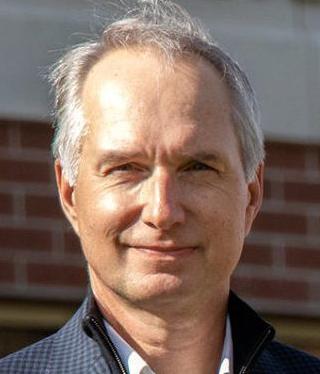 If you get your water from one of the nation's 150,000 EPA-regulated water systems, you most likely have access to annual water testing data. But even if you have seen the report, you may not understand what the data means.
If you are in 1 of 13 million households getting water from a private well, you must have the water tested yourself. Depending on who you hire to do the testing, you might know a bit more or a bit less than residents using water supplied by a city. Chances are, you do not conduct annual tests.
If you drink bottled water from a company that uses reverse osmosis to purify its water, you can be fairly confident that it does not contain toxic substances. But most bottled water — often marketed as "spring water" — comes from straight from a tap. In addition, the plastic bottle itself may be a source of contamination, especially if exposed to sunlight or heat.
When you look at a water report you will see a list of familiar substances like arsenic, lead and nitrates. You also will see less familiar compounds, such as tetrachloroethylene, haloacetic acids and dibromochloromethane. For each substance listed, the report will state the highest level allowed by the EPA or state agency and the level found in the most recent test. Generally, public water systems do a good job of keeping contaminants within allowable limits.
The problem is the EPA has not set new tap water standards in more than 20 years. Researchers know much more about the health effects of water-borne contaminants today than when the standards were set.
Take arsenic, for example. It is a naturally occurring substance proven to cause bladder, lung and skin cancer, in addition to numerous other health problems. My local water utility reports arsenic measuring at 3 ppb (parts per billion), well below the EPA standard of 10 ppb. That limit was established in 2001. But a 2010 EPA analysis concluded that arsenic is 17x more toxic than the estimates used to set the 2001 standard. Many public health experts today recommend a maximum arsenic limit in drinking water of 0.004 ppb.
According to the Environmental Working Group, if drinking water standards were updated using more recent toxicity analyses, my local water utility would exceed the recommended maximum level for 15 of the 37 substances they tested. Looking at it that way, my water quality report does not look so reassuring.
But it gets worse. The EPA has no standards for thousands of substances proven or suspected to have adverse health effects. Many of them, like the family of compounds known as PFAS (a group of approximately 5,000 per- and polyfluoroalkyl substances), are considered "emerging contaminants." There are over 2,000 drinking water sources contaminated with PFAS across 49 states.
The PFAS Action Act of 2021, a bill introduced last week by U.S. Reps. Debbie Dingell and Fred Upton would create a national PFAS standard for drinking water and also provide funding to assist utilities in removing PFAS from the water supply.
This is good news. Our government should be setting drinking water standards for known toxic substances like PFAS. But what about all the other emerging contaminants? Why are we reacting to dangers only after millions of people have been adversely affected by decades of contamination? Why aren't we doing more to prevent contamination in the first place?
According to the World Health Organization, noncommunicable diseases like Alzheimer's, stroke, heart disease and cancer constitute the leading causes of death in high income countries like the United States. All have been increasing, and the incidence of dementia has more than doubled since 2000. Environmental contamination is most likely a major factor.
The way we are doing things — waiting to see whether a particular substance is proven to be harmful before it is regulated — is no longer feasible, not when we are daily ingesting thousands of substances from multiple sources, and they are interacting with one another in ways we can neither measure nor anticipate.
First, require the EPA to update its drinking water standards across the board using the latest and best available toxicology analyses and epidemiological studies — not just for substances currently making headlines (like PFAS).
Second, upgrade all major water utilities with improved filtration. We may not be able to remove all dangerous substances from our drinking water, but we can remove many more than we currently do, including many which are not even being measured.
Finally, have each state develop and implement an integrated water management plan that recognizes the interrelatedness of surface water, groundwater and drinking water. In too many places, we treat these as discrete systems with separate oversight and regulation.
The solutions are neither simple nor inexpensive, but they are sensible, practical and necessary. When it comes water, a substance essential to all life on our planet, we have an ethical responsibility to "do no harm."
Water is the most common of all common goods. We should do what we can to keep it clean. And if we contaminate it, we should clean it up — for everyone.