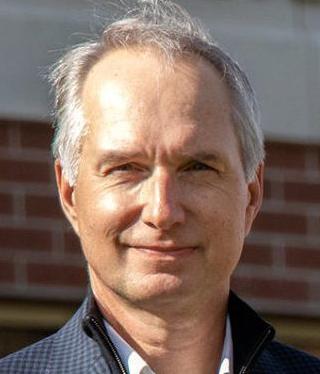 A few years back I was visiting with a veteran colleague. She was much older than me, well past the age when most people retire, yet she was still working and volunteering and enjoying every minute of life. I asked how she managed to stay so productive.
She laughed: "If you are going to burn the candle at both ends, you just have to get more wax."
Some people seem to have an inexhaustible supply of wax. But they are the exceptional few, and there are fewer each year. Workplace statistics indicate we are a nation full of people running out of wax.
The psychologist Herbert Freudenberger coined the term "burnout" 40 years ago. He described it as a "state of mental and physical exhaustion caused by one's professional life."
At the time of our conversation, I was experiencing burnout. The job I had loved wasn't interesting anymore. I would wake up in the morning thinking about a vacation still six months away. I would leave the house exhausted and return in the evening with nothing to say.
A recent survey by Indeed found that 52% of American employees are experiencing burnout.
The COVID-19 pandemic has exacerbated the problem, but it did not cause it. Burnout rates have been increasing steadily over the past 10 years or so. Technological developments are driving an ever-faster rate of change, and our brains simply cannot keep up with the pace.
A 2017 survey by the American Federation of Teachers found that 61% reported high levels of stress.
A Mayo Clinic study in 2015 revealed burnout among 49% of physicians.
You can go down the list of occupations. From nurses to social workers to custodians to athletes, work-induced stress is at an all-time high.
For years, we have been told that the cure for burnout is that elusive state termed "work-life balance." Achieving the balance, we are told, is a matter of getting away: spending more time on "life" and less time on "work."
For some who experience burnout, that may be true. They might be working long hours at a job that requires extreme physical, mental or emotional exertion. They just need some time to recover, to restore their bodies and their minds.
But for most people, the cause of burnout is not so evident, nor is the remedy. They are afflicted by a deepening listlessness, a lethargy that infects every aspect of their lives. For them, taking time away does not restore their energy so they can return to work revitalized. Vacation is not a time for relaxation and renewal but an opportunity for escape.
That is the state I was in. I was thinking more and more about getting away — away from people, away from commitments and deadlines, away from everything that up until that point defined my life. But getting away did not help for long. Everything I did just seemed to deepen my lethargy.
The phrase "work-life balance" is misleading. It suggests a teeter-totter, with work on one end and life on the other. The problem is, when you have a bad day at work, it carries over to one's home, and vice-versa. It is not so much a matter of where one spends one's time but how one spends it. And I was evidently spending my time on the wrong things.
I decided to take an inventory of my activities. I drew three overlapping circles on a blank sheet of paper. I labeled each circle with a different aspect of life: professional, personal and social. I thought about the various activities I did throughout the week and wrote each one down in its appropriate circle. Next to the activities that increased my energy I placed a "plus" sign. Those that depleted my energy got a "minus" sign.
What I discovered surprised me. In all three areas of my life — at work, at home and in social settings — I was mostly doing energy-draining activities.
Looking at some of the things that gave me energy, I found that I was doing much less than in previous years — less teaching, less writing, less time outdoors. No wonder I was feeling lethargic. I needed to make a change.
The challenge was to balance the pluses and minuses. I decided to strictly limit the time I spent each day reading and responding to emails. I also gave up some administrative duties and resigned from volunteer work that involved lots of screen time. To increase my energy, I offered to teach an extra class each semester, began exercising more regularly and committed to write a regular newspaper column. The result was that within a few weeks I was working harder, getting more done and feeling much happier — both at home and at work.
It may seem paradoxical, but sometimes the key to resolving burnout is not working less; it's working more deliberately at the things that give us energy. And while the specific things that are energy-giving vary from one person to another, they have some important features in common: they tend to be meaningful, creative and good. In other words, they are full of wax.