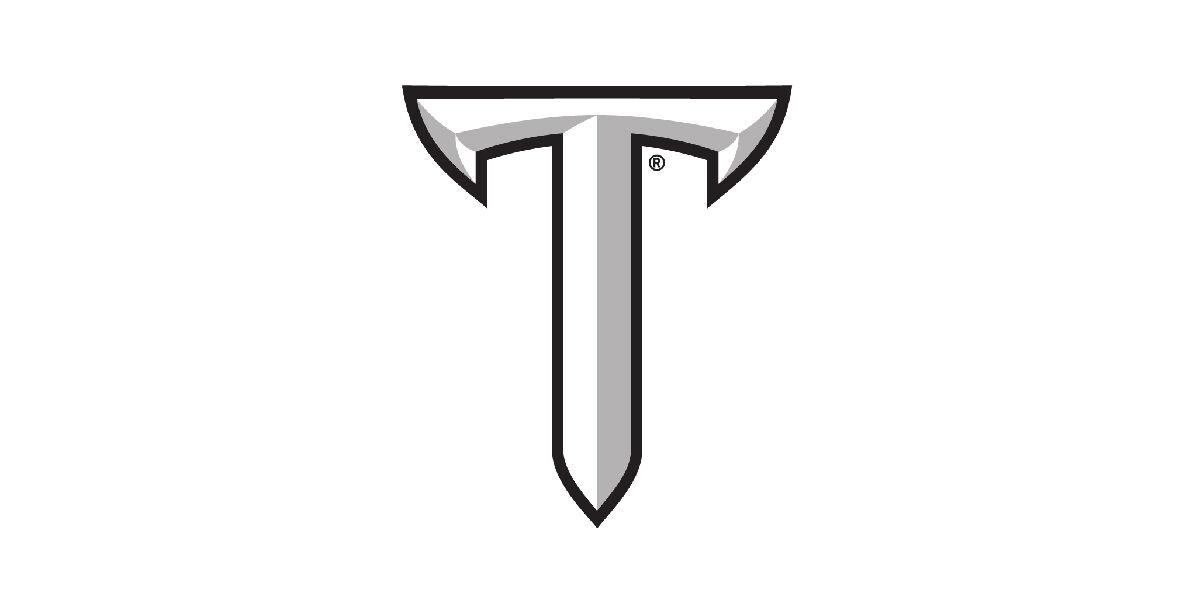 The Troy women had a big first half Saturday, but had to hold off a charging Georgia State team to capture an 84-78 win at Trojan Arena.
Troy raced to a 26-12 first-quarter lead and extended the margin to 48-27 at halftime.
The Panthers, though, outscored Troy 28-15 in the third quarter and keep roaring in the fourth quarter. They eventually worked the margin down to two at 75-73 with 1:32 left.
Troy scored five straight to build the margin back to seven only to see GSU cut it down to four with 29 seconds left.
A Sharonica Hartsfield free throw with 19 seconds left and a Felmas Koranga putback three seconds later helped the Trojans prevail.
Five Troy players scored in double figures, led 18 points from senior Jasmine Robinson, who became the 25th member of the 1,000-point club in Troy history on Senior Day.
Seniors accounted for 67 of Troy's 84 points. In addition to Robinson, Alexus Dye had 16, Janiah Sandifer 12, Tiyah Johnson 11, Emely Rosario four and Tyasia Moore three.
Dye earned her 17th double-double of the season, adding 15 rebounds to go with her 16 points. Koranga delivered 14 points and nine rebounds. Robinson added five assists.
Hannah Sadler and Taylor Hosendove earned double-doubles for Georgia State. Sadler had 18 points and 12 rebounds and Hosendove had 15 points and 16 boards.
Taniyah Worthy added 16 points and Ashley Foster 11 for Georgia State.
The game was a foul-plagued one as Troy was whistled for 27 fouls and Georgia State 22. Troy hit 25-of-30 at the foul line and GSU 23-of-32.
Troy, which clinched the Sun Belt Conference East Division title on Friday night, improved to 17-5 overall and 13-2 in conference play with Saturday's win. GSU fell to 10-10 overall and 6-7.
"It's our last game here [in Trojan Arena] this season so we are a little sad about that, but it was a great night," Troy head coach Chanda Rigby said. "We got off to a fast start, we shot a lot better than we did last night (Friday). In the second half we came out and it looked like we got a little relaxed. [Georgia State] was very hungry to get this win, they got a lot of momentum in the second half and I'm proud that in the end we pulled out the win." 
Troy closes out the regular season in Conway, S.C., on Friday and Saturday for a two-game series with the Chanticleers. Tipoff Friday is 5 p.m. (CT) and Saturday's tipoff is 3 p.m. (CT). 
Georgia State men 65, Troy 53: Jalen Thomas posted 16 points as Georgia State got past Troy 65-53 on Saturday in Atlanta.
Corey Allen had 16 points for Georgia State (11-5, 5-4 Sun Belt Conference). Justin Roberts added 13 points and nine assists. Kane Williams had 12 points and six rebounds.
Kam Woods had 15 points for the Trojans (10-14, 4-10), whose losing streak stretched to five games. Nick Stampley added 13 points and eight rebounds. Desmond Williams had seven rebounds.
The Panthers improve to 2-0 against the Trojans for the season. Georgia State defeated Troy 80-66 on Friday.
The difference in the contest was 23 Troy turnovers that resulted in 25 Panther points.
Troy returns to action Friday night as Coastal Carolina visits Trojan Arena for the final series of the regular season. Tip-off at Trojan Arena is 6 p.m.