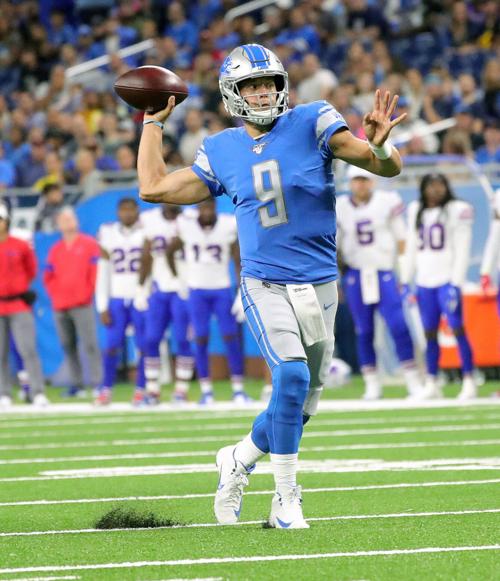 It's been 2,000 years since one person calmed the Tempest.
This time it will take many villages, many men and women of a lower authority, and many brains to overcome those who obviously don't have any.
As NFL teams board their ships and head into training camps on rough, impossibly predictable seas, there is no person, man or woman, around now to quickly flatten the invisible swell, or build a bridge over troubled waters.
The COVID-19 War is being waged against a mercilessly illogical enemy.
The NBA has a chance - chance - because of the bubble. The NFL and MLB couldn't possibly have bubbles. The Marlins have over half their roster testing positive for COVID because a player(s)/idiot(s) went out breaking protocol in Atlanta.
Commissioner Rob Manfred, who apparently had no idea what he was dealing with, told union chief Tony Clark the season will end if they can't get a handle on the virus. Out of control vs. the out of control.
I have been around professional athletes for many low tides. Rob should know many behave like children. They haven't a clue. Take the Nuggets' Michael Porter Jr., who says COVID is "overblown" and being used "for population control."
Games are being lost. MLB - probably too late - has ordered teams to travel with "compliance officers," a fancy term for babysitters. Good luck. If they manage to continue, playoff pairings will be decided by best winning percentages.
Meanwhile, NFL players are opting out of a maybe season. Seven of them are Patriots. Two Chiefs starters have done the same. There will be more before the Wednesday deadline.
Lions QB Matthew Stafford tested positive shortly after he got out of his car.
How the hell do they do this?
"You don't make the timeline, the virus makes the timeline," says Dr. Fauci.
The good doctor, the leader in this era of being punished for being intelligent and rational, nailed it.
"I think this season will be a disaster on many levels," says A.J. Smith, former Chargers GM. "I also find it hard to believe the NFL will finish the season. Starting the season? Yes, I get it. All about the dollars. But to actually get to the Super Bowl? We shall see.
"There are lots of major concerns and worries. As always, I would hope all teams follow the guidelines set forth by the league. But always beware of cheaters and those who look to circumvent the rules. Always a worry of those of us who follow the rules.
"Lots of practice players would be playing in the Super Bowl. Maybe even starting at quarterback."
There will be cheating. Think some franchises haven't secretly paid some out-of-work players to stand by?
No? You're dreaming. You're also dreaming if you don't believe more athletes will break protocol.
We're all dreaming of complete seasons, in any sport.
Be the first to know
Get local news delivered to your inbox!