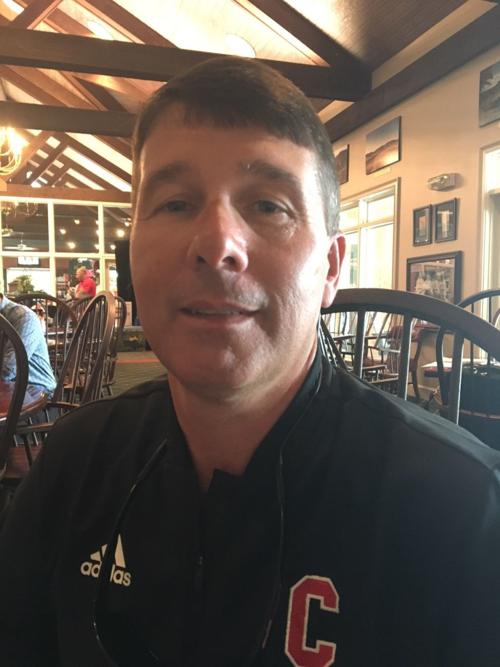 Former Cottonwood head football coach and longtime Eufaula assistant coach John Gilmore is returning to the Wiregrass.
Gilmore was named Abbeville Christian Academy's new head football coach and assistant athletic director in an announcement Tuesday by school headmaster Melanie Carlisle and Chairman of Board of Directors Charles Armstrong.
Gilmore takes over the Generals position following Ashley Carlisle, who was let go by the ACA board in late February.
"I am excited for the opportunity to be coming to ACA," Gilmore said in the press release. "I've been blessed to be a part of some really good programs and am fortunate to have worked with and around some of the best people in the world.
"I am looking forward to applying this experience at ACA and continuing a strong athletic program that focuses on building character as well as building winning teams."
Gilmore has 25 years of experience as a coach and a teacher, including his role as head football coach and athletic director at Cottonwood for four seasons from 2016-2019. The Bears went 13-27 during his tenure at CHS, but improved from two wins to three to five in his first three years before his final team fell back to three wins.
He left in May of 2020 to become offensive coordinator at Class 7A Smiths Station, a position he held last year.
A Eufaula native and a graduate of Auburn University, Gilmore spent 18 seasons as an assistant coach at Eufaula, the last 10 years there as offensive coordinator. While at Eufaula he was OC for a Class 5A state runner-up team in 2006 that featured eventual NFL New York Giant player Jerrell Jernigan.
A 1989 Eufaula graduate, Gilmore began his coaching career in 1996 as an assistant coach for one season at Headland. He was then an assistant at Carroll for one season before joining the Eufaula staff in 1998 and staying through the 2015 season.
"We were very fortunate to have had a great group of applicants that applied for this position, and we feel like the interviews and deliberations have produced a great hire," Armstrong said in the ACA press release. "Coach Gilmore is a well-respected member of the Wiregrass with a history of helping shape young men into husbands and fathers and has proven to be an outstanding football coach.
"We feel very fortunate to have him bringing the skills that he has developed over the last 25 years to ACA and continuing a great tradition of excellence in our sports programs."
Gilmore will also teach a full schedule of classes at ACA in addition to his responsibilities in the school's athletic program, according to the release.
"Coach Gilmore is respected on the field and in the classroom, and I am confident he will make a great addition to ACA," said headmaster Carlisle. "He has been a part of or led football programs of all sizes—from one of the smallest in the state to one of the largest. We believe these perspectives will apply well at ACA. While he offers the benefit of big program ideas, he also understands the values of a small Christian environment."
Gilmore will hold an initial meeting with rising senior football players on Friday, April 23. The school will also schedule a "meet the coach" session at a later time.
Gilmore and his wife, Alison, have two sons. Clayton attends Faulkner University, and Ty attends UAB and is a medic in the Army National Guard.