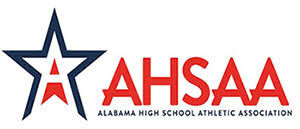 One day after the Alabama High School Central Board of Control approved high school fall sports to start on time, AHSAA Executive Director Steve Savarese admits sports won't be "normal" this year, but must go on to give student-athletes a chance to enjoy "once-in-a lifetime opportunities."
"Everyone should understand that sports will not be normal (this year)," Savarese said Thursday afternoon during an AHSAA virtual press conference announcing best practices for fall sports amid the current COVID-19 virus.
"We cannot think in normal terms, therefore our board has provided schools flexibility to play or not play without penalty and to allow school officials to use their judgement based on the latest health information available for their specific region of the state.
"We understand that schools may have to start and stop, delay and play at a later day, schedule and reschedule, but schools will have the autonomy of when to allow their teams to participate.
"As we realize, there is not a one-size fits all solution to this health conundrum, but I am thankful for the board for providing the flexibility necessarily for students to have some semblance of fall activities. As educators, the board also realized the emotional, mental, social and physical well-being of not providing once in a lifetime opportunities for students."
In announcing the best practice plans, Savarese cautioned that the document could be revised and updated based off virus changes and information from the Alabama Department of Health, the State Department of Education and governmental officials.
"This information is current, but if we receive new information from the Alabama Department of Health as well as any state executive orders, sports can change almost immediately," Savarese said. "Interscholastic activities as well as our best practice document is fluid and I reiterate could change with the addition of new health information."
On Wednesday, the Central Board of Control approved a plan to start up AHSAA fall sports in football, volleyball, cross country and swimming/diving on schedule.
According to the AHSAA, athletic teams may choose to begin fall practice on or after next Monday, July 27 and must have 13 days of practice before having a first competition or scrimmage. Schools that choose to begin on Monday must use the week for tryouts (winter and spring sports) or as an acclimation period (fall sports)
For all sports, no two-a-day practices are allowed during the week of July 27-31. Two-a-day practices can begin on Monday, Aug. 3.
In football during the week of July 27-31, all practices must be in shorts and helmets. Teams can practice in shells on Aug. 3-4 and can begin full pad workouts on Wednesday, Aug. 5. However, the first scrimmage is not allowed until Friday, Aug. 7. Jamborees and first contests are allowed on Aug. 20.
Volleyball, cross country and swimming/diving can hold opening competitions on Aug. 20.
While other states, like Georgia, have elected to move back the start of its fall sports season a couple of weeks, Savarese said AHSAA officials wanted to go ahead and start as schedule.
"Nobody knows what tomorrow holds," Savarese said. "That is why we are beginning when we are beginning. We don't know what October holds or what November holds. Hopefully, we can get our games in, allowing our students if not an entire season, a portion of their season."
Even if schools played only a few games, Savarese said "at least our kids will have experienced some kind of participation."
He however stressed, "Right now we are planning to have a full schedule."
The AHSAA Execution Director said no consideration was given to moving football to the spring, like California has done. He said he didn't want to harm spring sports, whose teams already lost most of this past season because of a COVID-19 shutdown in March.
It was also a matter of health too to stay in the fall, too, said Savarese.
"Our medical advisory committee strongly advised against us having back-to-back football seasons where we play in spring, workout in the summer and play again in the fall," Savarese said.
As a handful of school systems in the state, such as Mobile and Montgomery Counties, have elected to hold classes virtually, Savarese said those kids are still eligible to compete in athletics from an AHSAA perspective.
"In accordance with the state law that was passed in 2015 that referred to home school students as well as virtual students, those students are to be provided the same opportunity as traditional students," Savarese said. "Local school systems may have more restriction policies."
Fans/Bands/Cheerleaders: From an AHSAA perspective, Savarese said fans, band and cheerleaders would be allowed at athletic events, but that local school systems would have the final call. Also, the amount of fan attendance would be determined by those local school systems. The AHSAA official indicated Alabama Department of Health officials would likely make recommendations in the next few weeks on what percentage of fans could be in a high school stadium or arena.
"Local schools will determine how many fans will be allowed to attend the game," Savarese said.
"We do not govern cheerleading and band, but we encourage all school systems to provide an opportunity for the band to participate and cheerleaders to be a part of the contest."
When determining attendance, local school systems most give "equal access for visiting fans," stressed Savarese.
Marching bands, cheerleaders and drill teams may perform at games or contests if the local school district approves. These groups should always remain separate from game participants and remain away from fans or non-group members, said the AHSAA.
Football changes: Among the changes in football, the players' box on the sideline has been extended from the 10-yard line to the 10-yard line to allow for 6-feet social distancing. The coaches box remain from the 25 to the 25.
Only one captain will be allowed for the pre-game coin toss, which will feature only the game officials and two team captains (one for both teams).
Charged timeouts will now be two minutes in length to allow for social distancing, water hydration and any cleaning/disinfecting that needs to be done. Time between periods as well as after a successful field goal or safety will also be extended to two minutes.
There will be no handshakes allowed, including the traditional post-game lines.
Cloth face coverings are permissible and are "highly encouraged" for all parties on the sidelines, but plastic shields covering the face of players are not allowed in the contest.
Forfeits: If a team can't play a game because of the COVID-19, it will be allowed to make it up if possible. If not, it will go down as a forfeit.
The Central Board of Control, according to Savarese, will evaluate the forfeits and determine about championship play in October.
Transportation: The AHSAA said guidelines for players' transportation from campus to game sites is up to local school district, though having all players wear masks on buses is strongly encouraged as is assigned seating.
Suggested screening: The AHSAA recommended, though did not mandate, all game-day personnel at an athletic event, including chain crew, game officials, athletic trainers, timers, judges, scorers, ball boy/girls, ticket takers, concession stand workers, security, media and volunteers be screened for COVID-19 before entry to the event. The type of screening would be up to local schools.
Locker rooms/Officials: The host school is required to provide a clean environment for all visiting teams. When possible, it should be large enough to maintain physical distancing. The AHSAA recommends that visiting teams change in smaller groups, such as by class or positions, or possibly limit the number of members in the traveling party.
Game officials working the contests should also have a clean area to dress and also have ability to wash their hands and have hand sanitizers available. Officials may use an electronic whistle and are encouraged to wear masks.
Cross Country/Volleyball: AHSAA officials strongly encouraged volleyball teams to play their area games as early as possible to help in postseason scenarios in case there is a COVID-19 stoppage.
Also in volleyball, the pre-conference meeting with the officials has been moved to the center of the court to allow for six feet social distancing with only the head coach allowed to attend. Captains will not attend. The coin toss to determine serve/receive was also suspended with the visiting team getting the first serve.
In cross country, it was suggested that the course be widen to six feet where feasible.
Get in the game with our Prep Sports Newsletter
Sent weekly directly to your inbox!