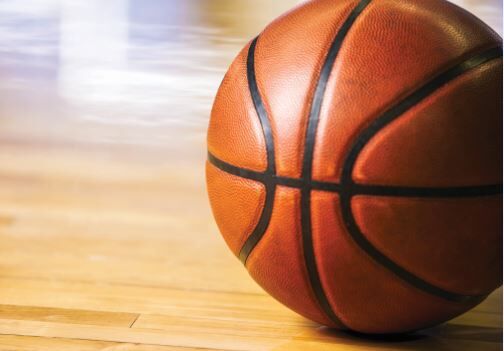 Addie Forrester scored 23 points and pulled down 12 rebounds in helping Northside Methodist Academy to a 66-32 victory over Bozeman (Fla.) in high school girls basketball on Thursday night.
Kayden Williams contributed 13 points for NMA, while Dana Cool added 12 and Layna Grooms had 10. 
Slocomb girls 29, Daleville 24: Gracie Ward scored 14 and Chesnee Aplin added nine for the RedTops.
Geneva girls 43, Graceville (Fla.) 40: Madison Johnson had 26 points and 10 rebounds to help lead Geneva to its 14th straight win.
Elba girls 45, Ariton 22: A'Lyric Whitfield had 17 points, Nina Williams 12 and Kendra Juarez eight for Elba.
Macileigh Bragg had eight points and Ansleigh Herring had six points and 10 rebounds for Ariton.
Cottonwood girls 63, Houston County 27: Saniya Keys had 21 points and Diamond Acree 18 to lead Cottonwood.
Diamond Carter-Ealey led Houston County with 22 points.
Pike County girls 39, Goshen 8: Kyla Rouse had nine points 
Opp girls 53, New Brockton 23: Vanessa Stoudemire had 25 points, five steals, four rebounds and two assists for the Bobcats.
Kyla Rhodes added six points, while Keyshawna Gaven had five points and six rebounds and Amiya Thompson had five points and four rebounds.
For New Brockton, Aniya Barkley scored nine and Courtney Keith seven.
Ariton 58, Elba 41: Ian Senn had 17 points, 10 rebounds and seven assists and Isaiah Johnson had 13 points and 10 rebounds to lead Ariton, which also got 13 points from Andyn Garris and eight points and 11 rebounds from Landon Tyler.
Alvin Henderson led Elba with 22 points and Chrystyile Caldwell had eight.
Cottonwood 64, Houston County 32: Anthony Pressley had 14 points, Raymon Bryant 14 and Mekhi Anglin 13 to lead Cottonwood.
Caden Clark had 11 points and Mikey Peterman 10 for Houston County.
Pike County 46, Goshen 15: Makhi Leverette had 17 points and Zequan Boyd 13 to lead Pike County.
Jayden Williams had all 15 points for Goshen.
Opp 61, New Brockton 33: Jabarri Hill had a season-high in points with 19 and steals with 10 in leading Opp (14-4, 4-0).