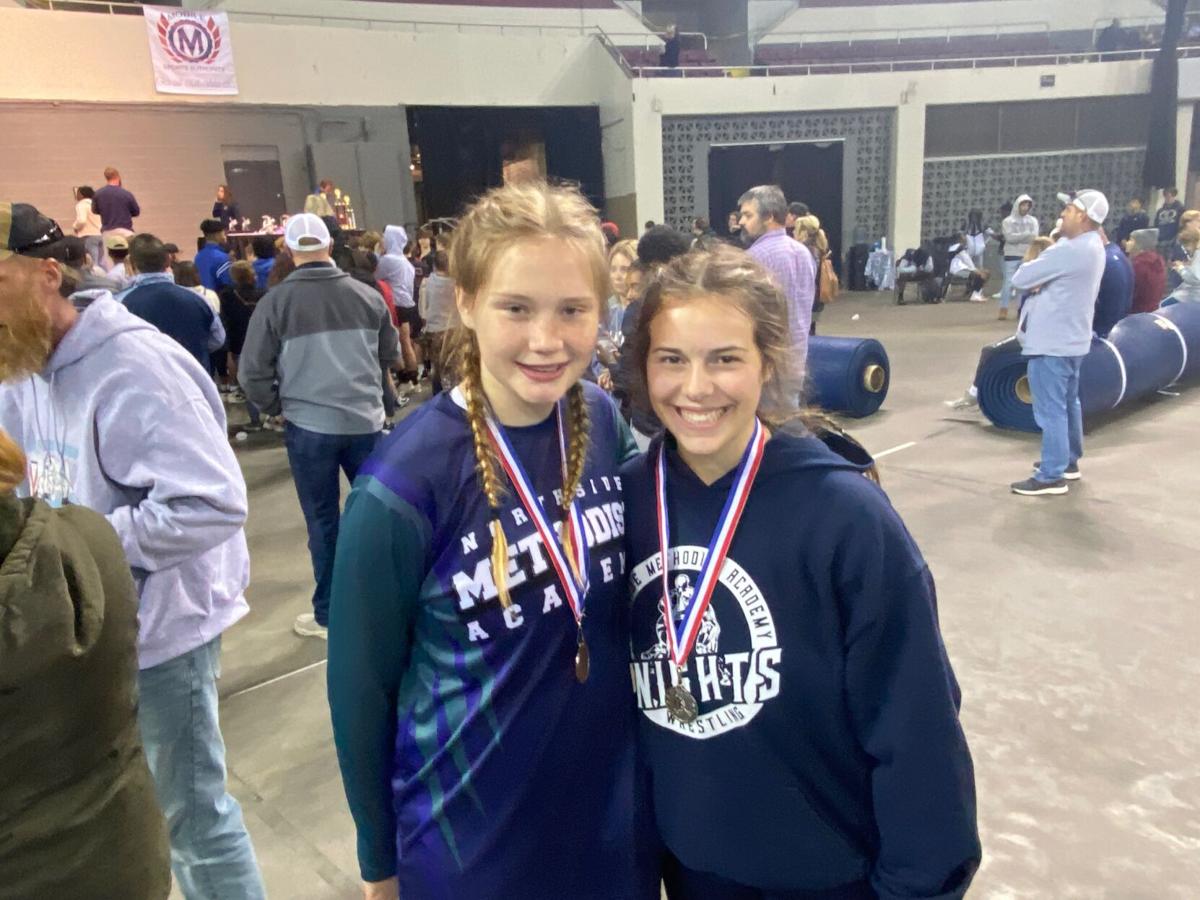 Sam Bright and Tristin Robinson both earned a second-place finish to lead Northside Methodist Academy's wrestling team in the Gulf Coast Clash at the Mobile Civic Center this weekend.
Bright captured his second-place finish in the varsity 126-pound weight class on Saturday, going 4-1 overall at the meet. The sophomore won his first three matches on pinfalls, one in the first period, and won his fourth by a forfeit to reach the finals. He lost in the finals to Thompson's Henry Betke on a second-period pin.
Robinson, a junior who finished fifth at girls state last year, went 1-1 in the three-person 152-pound girls weight class on Friday. She pinned Saraland's Jolene Walls 48 seconds into the first period but lost on a first-period pin to Daphne's Sage Rosario. Daphne's Rosario also beat Walls to win the weight class.
Northside Methodist's Josie Faison, competing in the girls' 165-pound weight class, went 2-3, winning both matches on pins, and finished in fourth place out of eight girls. Faison was winning her third-place match 3-1 late in the first period when she suffered a knee injury and was forced to withdraw and forfeit the match.
The efforts of Robinson and Faison resulted in 24 points for Northside Methodist, good for 10th place out of 18 teams in the girls division. The 10th place finish was despite most other teams featuring four or more wrestlers compared to NMA's two.
Five other NMA wrestlers competed at the meet and all five won at least once with four winning two matches.
Will Otto (182 weight class), Dylan Evans (285) and Brayden Monk (285) all went 2-2, while Jesse Dyson went 2-3 at 138. Otto finished in seventh place out of 23 in his weight class, Evans 10th and Monk 13th out of 23 at 285 and Dyson 22nd out of 31. Jordan Sanford finished 1-3 at 220 and finished 15th out of 23 wrestlers.