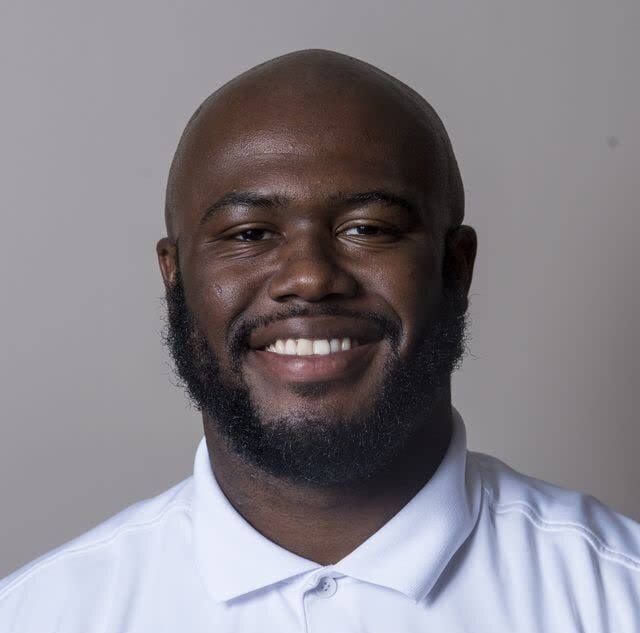 After searching for a month, Charles Henderson has its new football coach.
Troy City Schools Superintendent Cynthia Thomas confirmed the system has hired Quinn Hambrite, a defensive coordinator at Carver of Montgomery since 2018, to replace Brad McCoy, who resigned last month.
Hambrite was hired as the Charles Henderson head coach and athletics director during a Friday special called meeting of the Troy City School Board of Education. He takes over after the Class 5A Trojans struggled to a 1-8 season this past fall.
"The program has a lot of potential," Hambrite said in a Dothan Eagle interview late Friday afternoon. "In just walking around, meeting the students, seeing the facilities and the feeder program that is literally right down the street, you can run a tight-ship program there.
"That is what drew me to them – the fact the middle school is right down the street, so the same philosophy, same concepts can be brought in from the middle school to the high school. There won't be a year drop off from ninth grade so those kids that are actually big enough, strong enough and fast enough to play on Friday nights can actually get in and play with the same system from seventh grade to senior year. That was a big selling point for me."
In addition to his recent role at Carver, Hambrite has previous head coaching experience, leading Central of Hayneville, his alma mater, in 2017. The Lions went 2-8 during his only season, but it was an improvement from two straight 1-9 seasons. Central also scored 288 points during that season, the most in school history during a year.
Prior to leading Central of Hayneville, he was defensive coordinator at Hillcrest of Evergreen in 2015-16. He was at Carver in 2013-14 after serving one season as an intern at Prattville in 2012.
Hambrite played at Central of Hayneville as a defensive back, earning a spot in the state North-South All-Star game in 2006, the first Lions' player to so in the school's history. He played for Mike DuBose at Millsaps College before transferring to Huntingdon and playing under Mike Turk.
On the field, Hambrite said he hoped to have a fast, efficient and disciplined team, especially offensively.
"Being a defensive coordinator, I want my offenses to run exactly like the offenses I hate to go against and that is fast, efficient and disciplined," Hambrite said. "We want to be fast, efficient and disciplined in all phases of the game with what is up front (on the offensive line), with the backs and the receivers. Defensively, I like to have players fly to the ball. If everyone is on one accord defensively then if 11 people are wrong (on assignment), you are still right."
The new Trojan coach added he generally likes to load the box and also play man-to-man defense at the corners, but said Charles Henderson's personnel along with what the opponents do would determine what type of defensive schemes he would utilize.