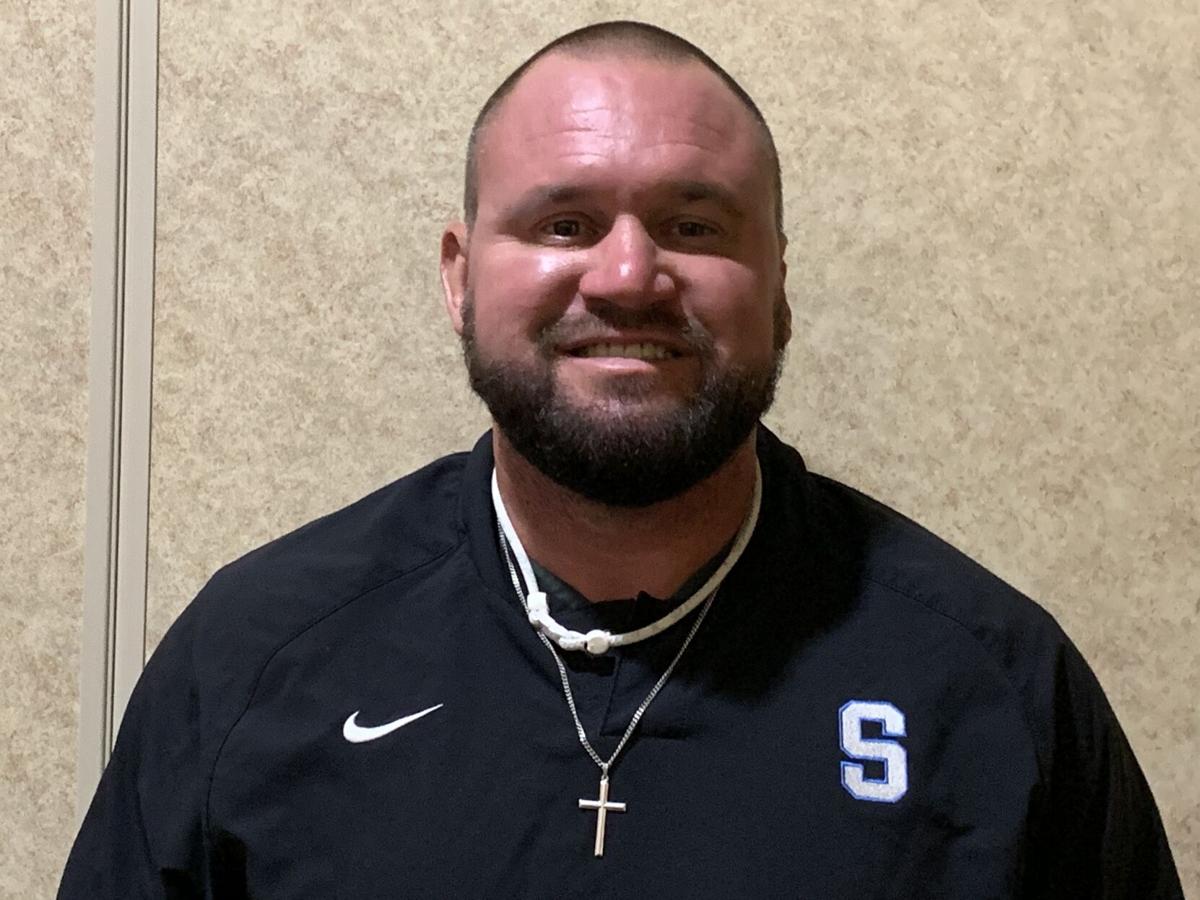 The last three seasons, Samson's football team has flirted with reaching the .500 mark, only to fall just short.
After three straight four-win seasons, the Tigers are ready to roar past the middle of pack status in head coach Jason Wambles' third year with the program. Samson drops down from Class 2A to 1A with visions of reaching the state playoffs for the first time since 2017.
"Our goal is to make the playoffs and we really want to host a playoff game, but with that being said we will have to knock off some pretty good teams in that 1A region – Florala, Brantley, Georgiana and Kinston, all good, solid programs," Wambles said.
"We want to win more than five games. We don't want to be just .500. We want to eclipse that. Our biggest goal, though, is we want to solidify a spot in the playoffs."
Wambles feels a "gritty" team is capable of delivering on that goal this season.
"One of the strong points is that we will be real gritty," Wambles said. "We will get after people. This group doesn't mind hitting folks and they like the weight room."
The good news is eight starters return on both offense and defense. The bad news is Samson has to replace strong-armed, mobile quarterback Hayden McCoy, who threw for 2,594 yards and 27 touchdowns the last two seasons, including 1,682 yards and 13 TDs last year, and also rushed for 1,475 yards and 12 scores over the two years.
Wambles said sophomore Jacob Branch (5-foot-10, 170) will fill the void at QB. Branch played the majority of the final two games last year after McCoy was injured and threw a touchdown against Luverne.
"When you lose someone like that (McCoy), that is a big-time player to replace," Wambles said. "I have a kid that I have had on JV for two years now that will be the varsity quarterback, Jacob Branch. He is a different style quarterback, but he will do a good job of running the offense and we will have him for three years.
"He is a good athlete and a winner. He is coachable, smart and doesn't get rattled. He will be more of a game manager as he just doesn't have the arm Hayden did, but he is not 6-foot-3, 215 pounds either. He has a good arm, though."
Branch will have a veteran offensive line in front of him as all five starters return from last year, highlighted by monstrous seniors Kenton Williams (6-foot-1, 320) and Jacob Lowery (6-0, 295), the latter at center.
Juniors Gunner Glisson (6-2, 220), Jeb Spann (6-0, 265) and Justin Wright (6-0, 220) are the other returning starters on the O-line.
"We will be strong up front," Wambles said. "Anybody that knows me knows that is where I like to spend most of my time – on the offensive and defensive lines. I think that will be one of our strong points."
The Tigers return junior Braxton Brooks (5-9, 160), a "super quick" running back who Wambles calls a game changer, as well as senior Landon Mock (6-0, 200) as starters in the backfield. Junior Mark Rivera (5-8, 165) is also expected to play a key role at running back.
Wambles says the Tigers have a weapon at wide receiver in 6-foot-3, 180-pound senior Blade Davis, last year's top receiver.
"He is 6-foot-3 and in 1A he can do some damage if we can get him the ball," Wambles said. "He will be a factor on Friday nights with his height and his ability to run. I think he will have a big year."
Sophomore Josh Lowery (6-0, 175) is a projected starter at tight end for Samson.
Like the offensive line, Wambles feels the defensive line is also a strength, led by returning starters Williams, Wright and Spann. Sophomore Chevy Sutley (6-3, 260) is the other projected starter on the defensive front. The 6-foot, 295 Jacob Lowery is a back-up.
Two linebackers return as starters – Mock and Glisson. Josh Lowery and senior Chance McKee (6-0, 180) are the other preseason projected starters in the linebacker area.
The secondary also features two returning starters – Davis and Brooks – with juniors Garrett White (5-9, 160) and Merritt Wyrosdick (6-0, 170) expected to fill the other two starting spots.
Senior Francisco Laureano returns as Samson's kicker for a third year. He was successful on 22-of-23 extra-point kicks last season. Wyrosdick will handle the Tiger punting duties.
The bulk of Samson's experience and talent is in its junior class, said Wambles.
"We have a good group coming off that JV team that went 5-1 last year. They are big and strong," Wambles said. "A lot of those younger guys have had success and I think that will carry over."
If it does carry over, Samson could break through its .500 blockage and earn its coveted state playoff spot.
Head coach: Jason Wambles (3rd year at Samson, 8-12; 12th year as a head coach, 43-73)
2019 record: 4-6 overall, 3-4 in Class 2A, Region 2
2019 results: at Geneva County (L, 37-54); Kinston (W, 14-10); Calhoun # (W, 64-0); Goshen # (L, 21-42); at Highland Home # ($$W, 7-42); Geneva (L, 28-40); at Central Hayneville # (L, 19-22); Zion Chapel # (W, 35-19); at Luverne # (L, 14-47); at New Brockton # (L, 21-49)
$$ Received a forfeit win from Highland Home
Points scored/per game: 260/26.0
Points allowed/per game: 325/32.5
Returning offensive starters (8): OL Kenton Williams (Sr., 6-1, 320); OL Jacob Lowery (Sr., 6-0, 295); OL Gunner Glisson (Jr., 6-2, 220); OL Jeb Spann (Jr., 6-0, 265); OL Justin Wright (Jr., 6-0, 220); RB Braxton Brooks (Jr., 5-9, 160); RB/FB Landon Mock (Sr., 6-0, 200); WR Blade Davis (Sr., 6-3, 180)
Returning defensive starters (7): DL Kenton Williams (Sr., 6-1, 320); DL Justin Wright (Jr., 6-0, 220); DL Jeb Spann (Jr., 6-0, 265); LB Landon Mock (Sr., 6-0, 200); LB Gunner Glisson (Jr., 6-2, 220); DB Blade Davis (Sr., 6-3, 180); DB Braxton Brooks (Jr., 5-9, 160).
# Class 1A, Region 1 games
Get in the game with our Prep Sports Newsletter
Sent weekly directly to your inbox!