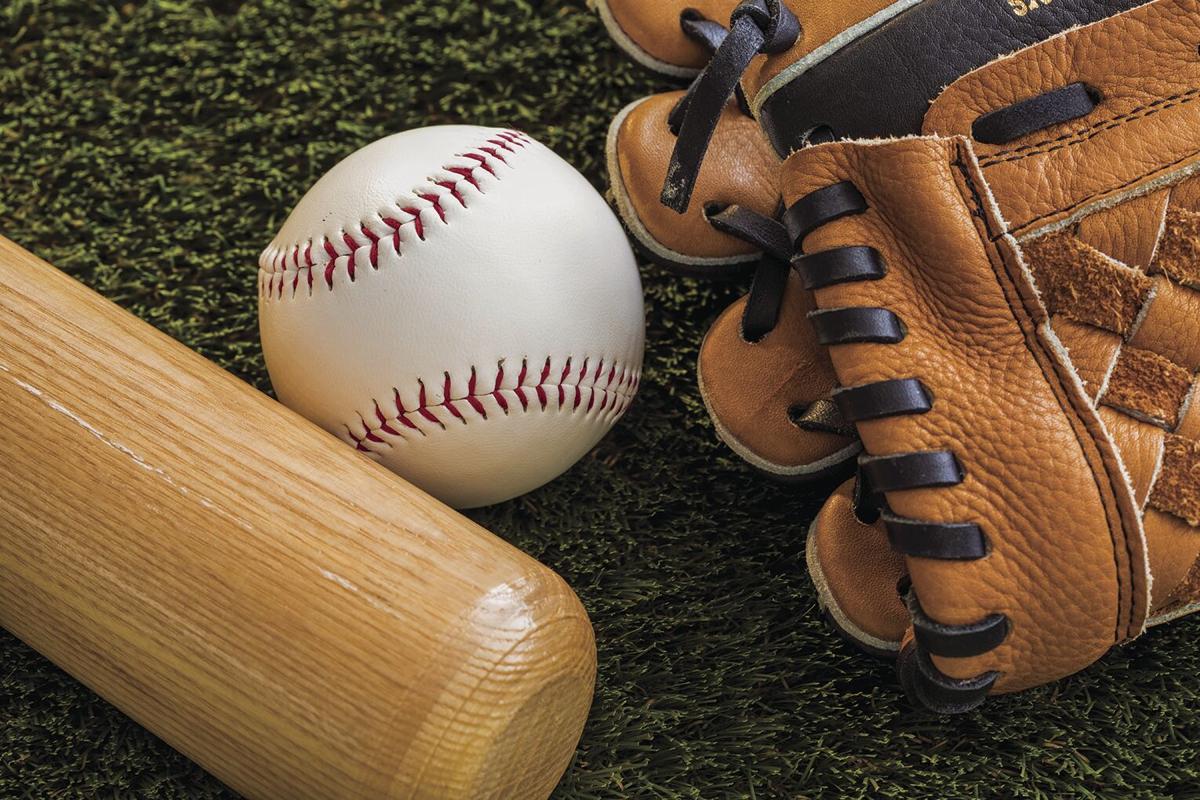 Any high school baseball state semifinal series has a special feel to it, but Wednesday's Class 2A south semifinal series has a unique spin to it.
Call it the Battle of Dale County.
G.W. Long and Ariton, two programs in the Dale County school system located less than 14 miles from each other, meet at Ariton's Thad Dansby Field with the winner advancing to next week's state championship round.
The best-of-three series opens with a doubleheader at 4:30 p.m. A third game, if needed, is Thursday at 5 p.m. The winner earns a ticket to the state finals Monday and Tuesday in Montgomery against the Mars Hill Bible-Westbrook Christian series winner.
Ariton brings a 23-9 record into the series and G.W. Long a 20-11 mark.
Players from Long and Ariton know each other well, many having played together and against each other since youth baseball, and there are many ties from school to school.
For example, Ariton head coach Logan Dunlap is a 2007 G.W. Long graduate who played his final two years under current Rebel head coach Drew Miller and was part of the Rebels' 2005 state championship team. Dunlap's brother, Carson, is a current player at G.W. Long. In addition, Ariton player Caden Collier is a first cousin with recent Long standouts Parker and Christian Collier.
And that is just a few examples that make this series a unique one between the two programs.
"We are expecting a big crowd on both sides," Long's Miller said. "We travel well and with it being inside of Dale County, I expect people from all the over the Wiregrass will come. There is a lot of interest in this series. I have talked to a couple of coaches and they said there were coming to the games.
"I am sure it will be a great environment for a state semifinal series, especially with the intrigue of it being in the same school system. It should be a lot of fun."
It won't be the first time the two have met in the state semifinals. For three years from 1990-92, the teams played in the Class 1A semifinals. Ariton won in 1990 and Long won in 1991-92. The 1992 series came when Miller was in the sixth grade at Long and was the first Rebel team led by his dad, Earl Miller.
Long enters this week's series seeking a fourth straight state championship appearance. The Rebels won titles in 2017-19. There was no championship series last year because of the COVID shutdown.
Ariton is playing in its first state semifinals since 1998, a year the Purple Cats also reached the state finals.
"There is definitely a buzz around school and around the community," Ariton's Dunlap said. "People are excited about the opportunity that we have created for ourselves. There is definitely been a buzz and people are excited, looking forward to it. I think the guys are getting a lot of confidence and momentum from that."
Dunlap admits the chance to play rival G.W. Long is part of the buzz, but feels most of it relates to the Purple Cats' success and history making.
"I think it may have something to do with it, but it has been a long time since Ariton has made it this far," Dunlap said. "It has been awhile since this program has been to this point and that in itself has created a lot of excitement, just having that opportunity to go compete for a state championship next week."
The teams played just a month ago with Ariton sweeping a doubleheader over the Rebels, 11-8 and 6-1, to give the Purple Cats the 2A, Area 3 title.
"We went down in game 1 in the second inning," Dunlap said. "We were down 5-0 early and my message at that point was 'We have to respond.' We came back in the bottom of the second to tie it up 5-5 and took the lead in the third. That is one thing we have done really well all year, especially in that series, and that is to respond to whatever the situation we are in. It definitely paid off then.
"We got strong pitching from Phenix (Griffin) and Landon Thrash came in threw three really good relief innings in that first game. Nash (Evans) obviously threw a complete game in game two. We also swung the bat when we needed to. I thought that was key. We had some big two-out hits, big two-out RBI."
The series loss dropped G.W. Long to 11-10 at that time and caused a time of reflection for answers. The Rebels have responded by going 9-1 since, including three straight playoff series sweeps to reach the semifinals.
"They beat us pretty handily both times and we had to go back to the drawing board and see what we were doing right and what we were doing wrong," Miller said. "The kids, in the last four-five weeks since we have played, have responded well to what we have asked them to do."
Miller said the Rebels have become mentally tougher since the Ariton series and it paid off in road series wins at St. Luke's and Ranburne as well as a quality series win over Thorsby.
"We tried to foster some competition within the kids and that competition has built more of a mental toughness and togetherness," Miller said. "It has helped us going into some situations."
Miller added, "This team needed to face adversity and face failure. The failure is what has made us more successful. We are building on that."
Ariton's Dunlap notices the Rebels are a different team than they were a month ago and doesn't believe the regular-series win over Long will have any impact on this week's semifinal meeting.
"I definitely think they are playing better now," Dunlap said. "They will be ready and be prepared. My message to the guys on Saturday when we practiced was what happened back in April means nothing now. It all has been nullified.
"We have to come out and play well because they will do that. We know we will have to play good because this is the time of year when they – they being G.W. Long – tend to find a way. Our guys have bought into that too – just find a way to win."
Ariton also enters with momentum. The Purple Cats have won 17 of their last 19 and advanced to the semifinal series with sweeps over Orange Beach, Fayetteville and Cottonwood.
Dunlap said his team needs a fast start to quickly settle into the game past the initial nerves and emotion. He feels whoever produces clutch hits with two outs will likely win the series.
"We need to continue to produce in those two-out RBI opportunities because that is really where playoff series are won or lost – on those two-out hits, two-out rallies," Dunlap said. "We have to create that for ourselves and limit that from a defensive standpoint for them on offense."
Long's Miller feels good pitching and defense will be vital to the series outcome.
"I always go to how our pitching does and infield play does," Miller said. "They will put the ball in play. They swing the bats well. If we can limit anything free – hit by pitches, walks, errors – we will have a chance to be successful. I think that will be key for both teams – playing a clean game."