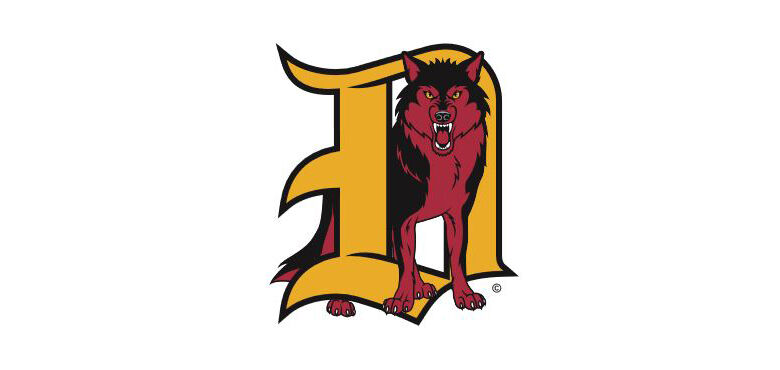 MONTGOMERY – Dothan High School clawed out a hard-fought 42-32 preseason win over Bob Jones Friday night at the 16th annual AHSAA Kickoff Classic played at Cramton Bowl.
Dothan and Bob Jones, meeting in a non-counter jamboree clash, left it all on the field as both teams combined for 772 total yards, had 111 offensive plays and totaled 38 first downs.
Quarterback Javierre Jackson completed 6-of-8 passes for 139 yards and two touchdowns and running back Octavius Thomas rushed for 168 yards and two more scores on 19 carries to pace the Wolves of Coach Smitty Grider. Defensive back Elijah Swain had 11 stops and an interception that set up a first-half TD for Dothan on defense.
Bob Jones quarterback Ray Hardy was 9-of-20 passing for 106 yards and had 66 yards rushing on 17 carries with two TDs. Deangelo Davenport also had 12 tackles to lead the Patriots defensive of Coach Kelvis White.
Bob Jones marched inside the Dothan 10-yard line on its first possession of the contest and settled for a 30-yard field goal by senior place-kicker Joseph Wheat and led 3-0 at the 9:16 mark.
Dothan struck quickly on its first possession with senior quarterback Jackson firing a perfect strike to receiver Raymon Blackmon for a 40-yard touchdown connection at 7:22 to give the Tigers a 7-3 lead. Three minutes later, Jackson connected with Keyavian Durry for a 65-yard connection and place-kicker Will McCarthy booted the extra point as the Wolves built a 14-3 lead.
Grider's defense came up with the next big play when Swain picked off a Patriots pass early in the second quarter and sped 34 yards to the 12-yard line on the return. A late hit moved the ball to the 6-yard line and Norton bulled into the end zone on a straight dive as Dothan extended its lead to 21-3.
A lightning delay at 9:15 in the second quarter took both teams to the locker room for almost and hour. When the two teams got back on the field, Bob Jones moved quickly to the end zone with quarterback Hardy scoring on a keeper from the 2-yard line at 5:45 to trim the Wolves' lead to 21-10.
A good return on the following kickoff was followed by a 37-yard run by Tamarion Peterson to the Patriots' 11-yard line and Norton dash into the end zone on the next play for his second TD of the night as Dothan moved ahead 28-10 with 4:04 remaining in the half.
An energized Bob Jones offense moved 70 yards in six plays on its following possession with Tyren Washington, who finished with 54 yards on 12 carries and two TDs, scoring on a 6-yard run with less than two minutes to go in the first half to close the gap to 28-17.
Dothan attempted a 45-yard field goal on its last play of the second period, but the kick was blocked at Patriots linebacker Matthew Lee to end the scoring threat.
The Wolves extended their lead midway through the third quarter with Blackmon capping an 80-yard, eight-play drive with a 44-yard TD run. Bob Jones responded with a methodical drive than ended early in the fourth quarter with Washington scoring from the 3-yard line.
Dothan, holding a 35-24 lead, roared right back – thanks in part to a 41-yard run by Norton to the 2-yard line and Lynn scored on the next play to move ahead 42-24. The see-saw battle continued with the Patriots moving quickly to the end zone with Hardy keeping for 5-yard TD run with 6:31 remaining. Bob Jones went for two and cut the Dothan lead to 42-32.